Praise Report from North India – May 2022
O give thanks unto the Lord, for he is good: for his mercy endureth for ever. Let the redeemed of the Lord say so, whom he hath redeemed from the hand of the enemy; And gathered them out of the lands, from the east, and from the west, from the north, and from the south……Psalm 107:1-3
We praise God that we have been redeemed by mercy and by the goodness of God and he enable us to share this wonderful message of salvation with others. In the month of May we had 3 major gospel meetings and feeding events. The first meeting was held in a little town of Veerka, Amritsar, Punjab. Pastor Sanjeev ministers in this area and had organised the first open air gospel meeting that was attended by over 250 people. As the word was preached by Pastor Shakuntala three people were delivered from evil spirits. A girl who came with boils all over her body travelled a long distance to the next meeting in Daburji to testified that her boils dried up and she got healed. Many other testified of healings from pains, headache and migraine. Also, many people received the gift of tongues in this meeting. About 60 to 65 people got saved in this gospel meeting and feeding event at Veerka.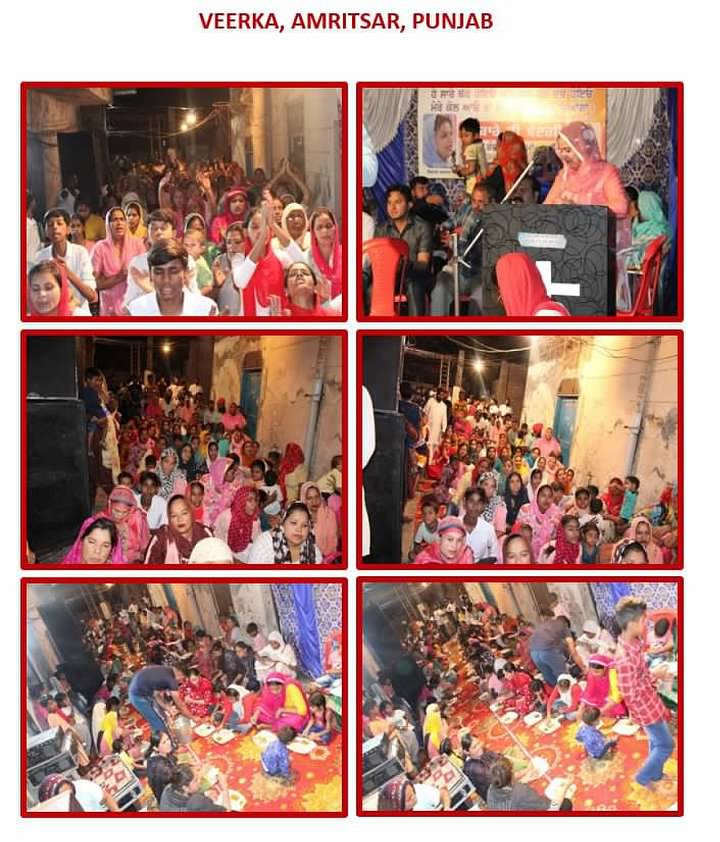 The following day Pastor Shakuntala had another gospel meeting and feeding event at Daburji, New Amritsar, Punjab. Pastor Happy Singh had organised this meeting which was attended by over 260 people. While the worship was going evil spirits were manifested on seven people. They were all delivered in the meeting. Over 70 people repented with tears and committed their lives to Lord Jesus in this meeting. Another instant miracle was with a woman who came with stiff hand. Her thumb and hand movement started immediately after the prayer. Many other people asked for prayers for different diseases and ailments. We believe that many people will testify in the days to come.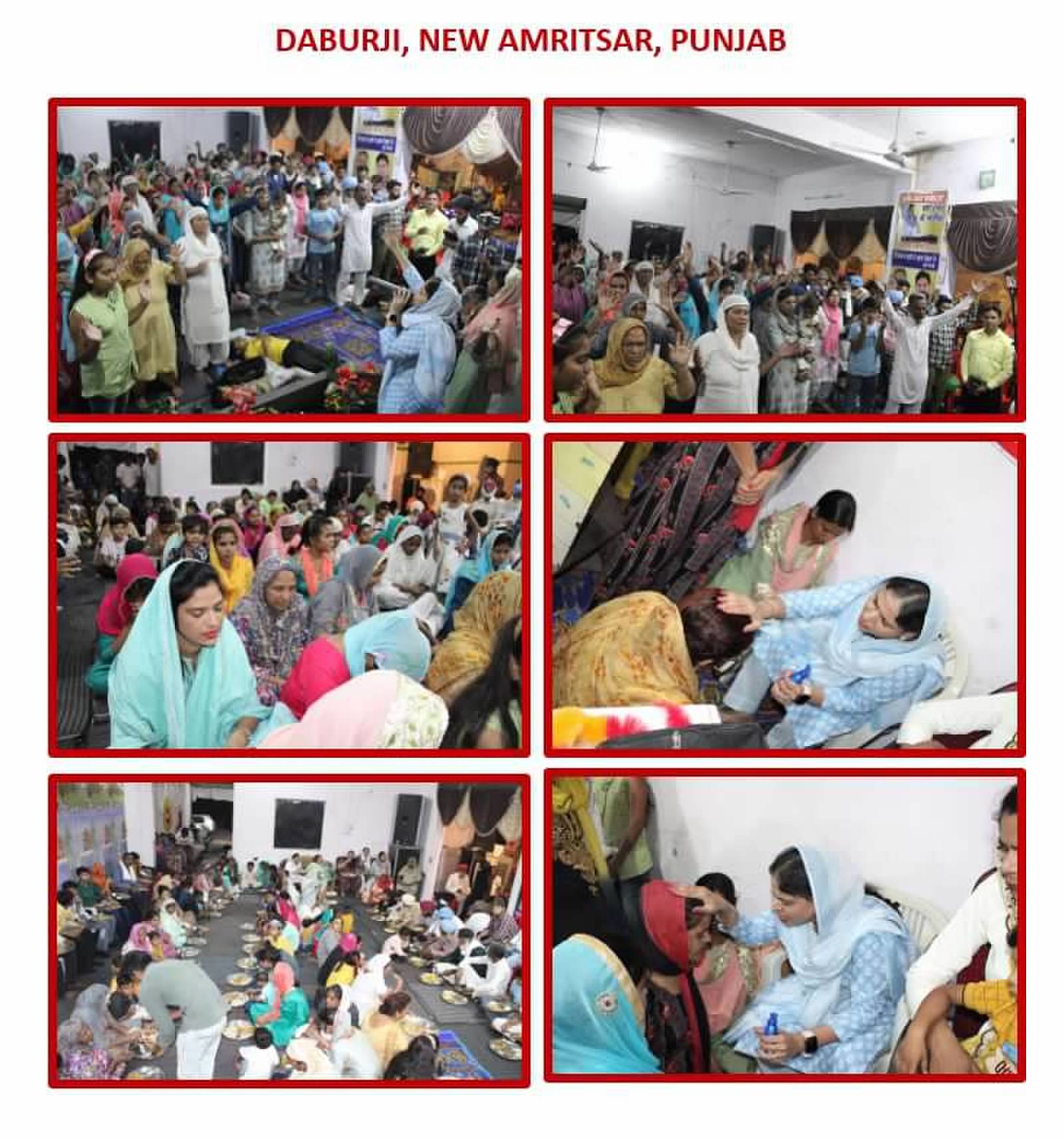 The next gospel meeting and feeding event took place at Village Churtela Pamgarh, Jangir, Chattisgarh. This meeting was organised by Pastor Ashok and Pastor Hanok Nathaniel preached the gospel. The meeting was attended by 160 people in his remote village and about 58-60 people gave their lives to Lord Jesus. Pastor Ashok reports that four people were delivered from evil spirits. Also, two-three broken families were united after Pastor Hanok Nathaniel prayed for them in the meeting.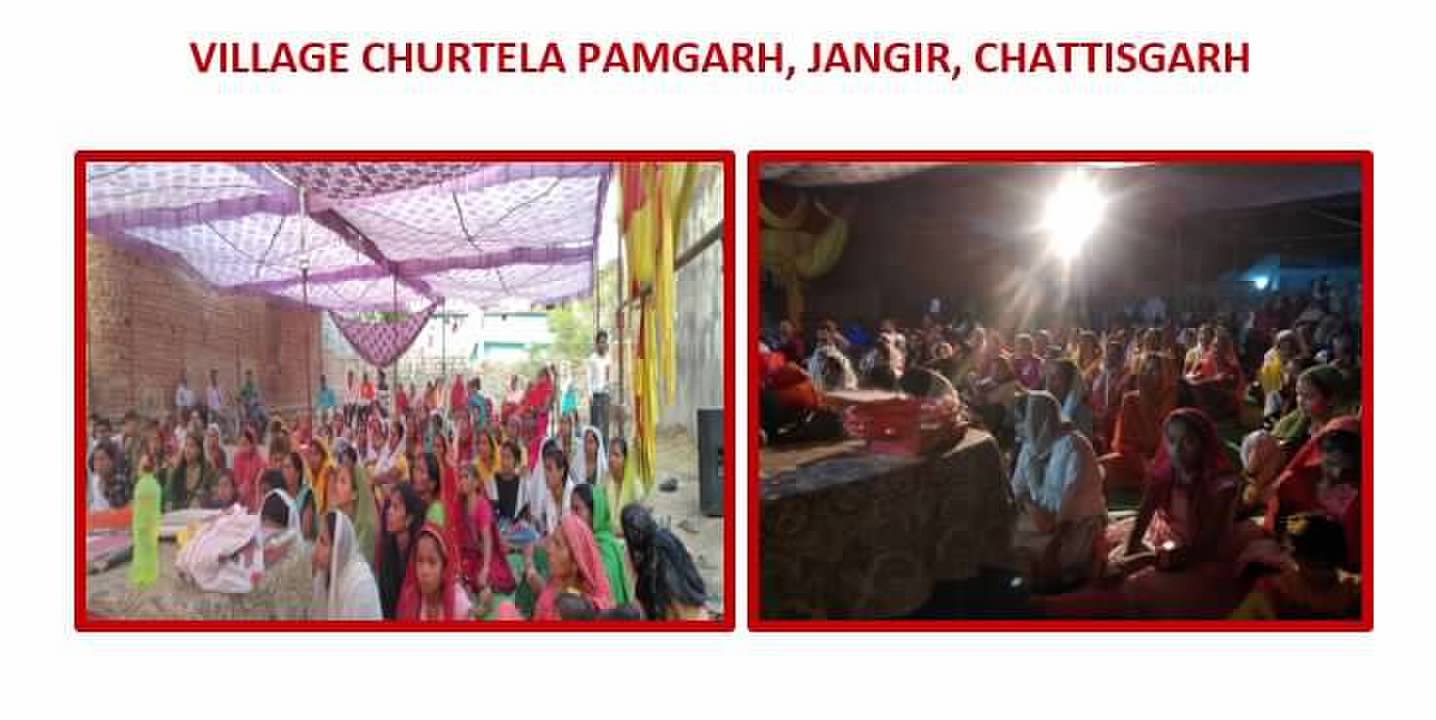 Bethel church organised baptism to two women who got connected with Bethel Church online from Bihar. During the Covid time Pastor Simon Haqq had preached to these two women online and they now received the baptism in their visit to Delhi.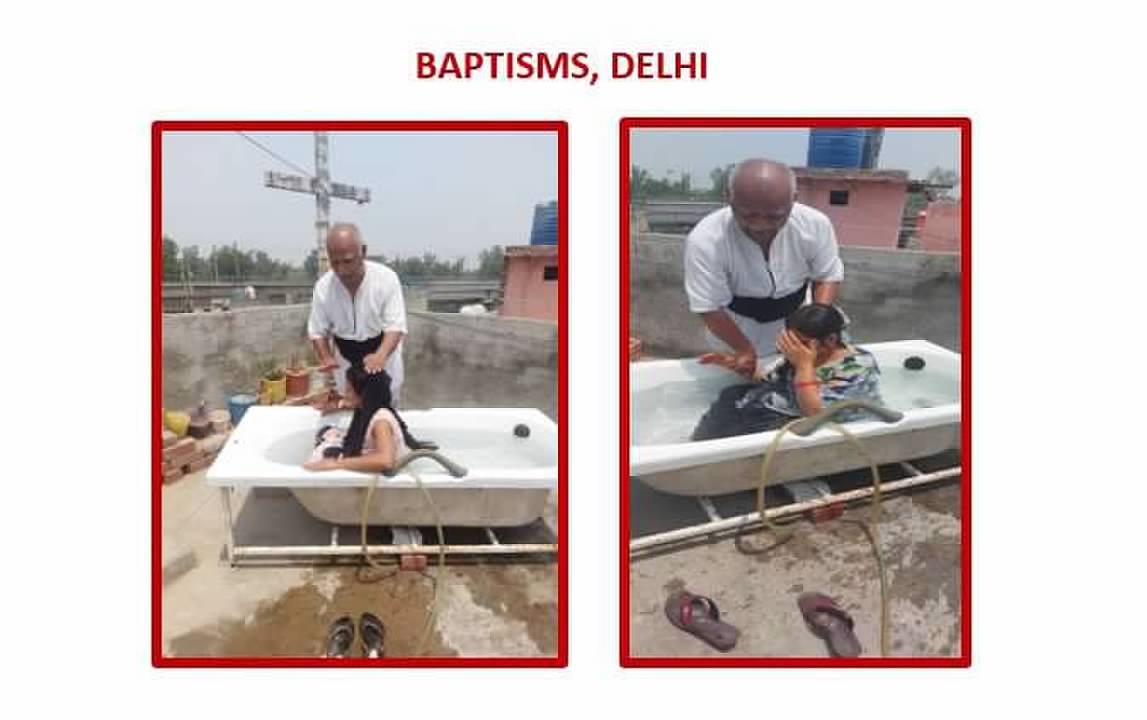 This month Bethel Church welcomed 17 new believers in the church. All these people received the gospel through our house meetings. In May we had 28 house meetings that gave an opportunity to preach the gospel to so many friends and relatives of our church members. Bethel Church continues to have an online bible study every Saturday with Nishant David. We also continue to have our 3 days fasting prayer service on the 1st, 2nd, and the 3rd of every month. A weekly fasting prayer also happens every Friday at the church hall.
We thank God for His wonderful works. We also thank all our ministry partners and supporters for their prayers, support and love. May Lord Jesus continue to bless you all.