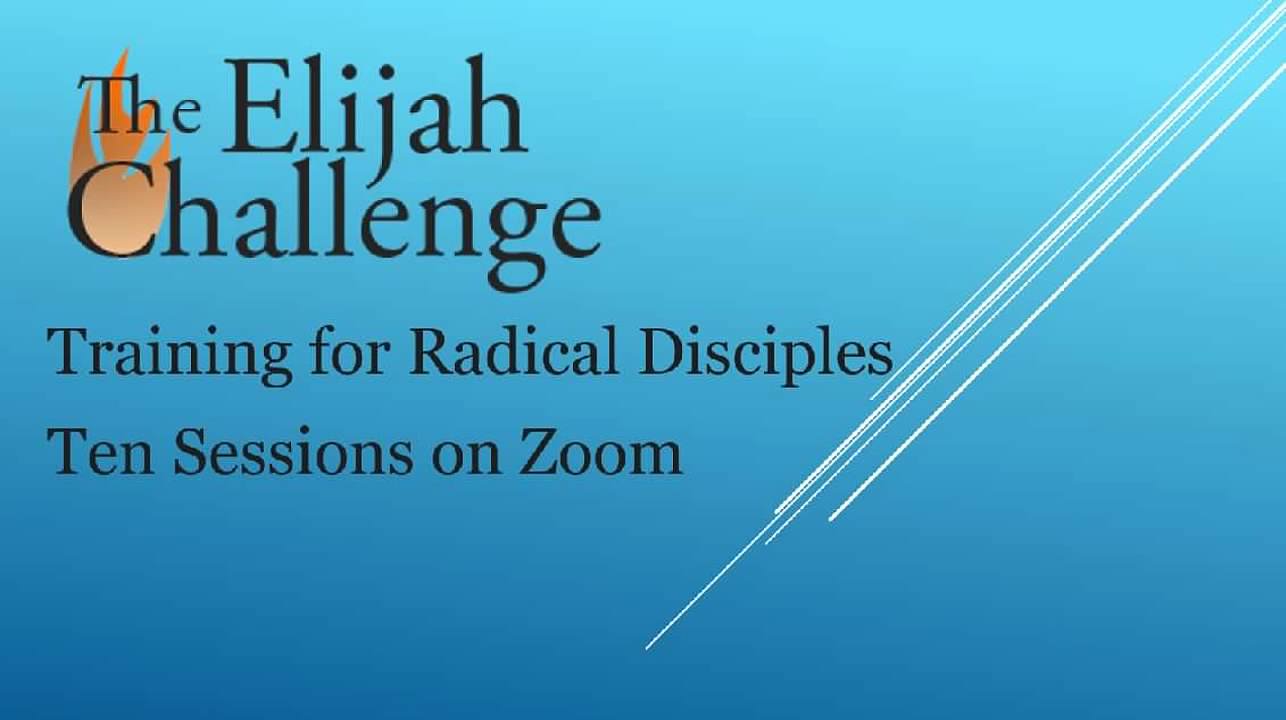 .
In accordance with John 14:12, we will train you how to heal the sick miraculously and cast out demons exactly as Jesus did as irrefutable evidence to non-believers that Jesus is the Messiah and the only way to the One True God who created the heavens and the earth.
No fee or registration required.
Start Time for Sessions: 7:30 PM Central Standard Time (US and Canada)
Videos of Sessions already completed are posted on YouTube at https://www.youtube.com/playlist?list=PLQXVidum2WlRazqZF6zXpSqHlaneywjMG.
.
The Powerful Testimony of Disciple Chris from Australia
.
Every week on Wednesday, 10 occurrences:
Jul 5, 2023 07:30 PM
Jul 12, 2023 07:30 PM
Jul 19, 2023 07:30 PM
Jul 26, 2023 07:30 PM
Aug 2, 2023 07:30 PM
Aug 9, 2023 07:30 PM
Aug 16, 2023 07:30 PM
Aug 23, 2023 07:30 PM
Aug 30, 2023 07:30 PM
Sep 6, 2023 07:30 PM
Please download and import the following iCalendar (.ics) files to your calendar system.
Weekly: https://us02web.zoom.us/meeting/tZUqcumgrzkqGNICuSlxeF6FsNgie38ZXL2w/ics?icsToken=98tyKuGpqT4qEtWXsBuBRpwcB4_4c_zzmHpfjY10vwrWDzhWRFXQJcxFO7csSOLo
Join Zoom Meeting
https://us02web.zoom.us/j/81750812026?pwd=Zjl0SFFibFZObG4xMnF1elFXZm9jQT09
Meeting ID: 817 5081 2026
Passcode: 359391
—
One tap mobile
+13462487799,,81750812026#,,,,*359391# US (Houston)
+17193594580,,81750812026#,,,,*359391# US
—
Dial by your location
• +1 346 248 7799 US (Houston)
• +1 719 359 4580 US
• +1 253 205 0468 US
• +1 253 215 8782 US (Tacoma)
• +1 669 444 9171 US
• +1 669 900 9128 US (San Jose)
• +1 564 217 2000 US
• +1 646 558 8656 US (New York)
• +1 646 931 3860 US
• +1 689 278 1000 US
• +1 301 715 8592 US (Washington DC)
• +1 305 224 1968 US
• +1 309 205 3325 US
• +1 312 626 6799 US (Chicago)
• +1 360 209 5623 US
• +1 386 347 5053 US
• +1 507 473 4847 US
Meeting ID: 817 5081 2026
Passcode: 359391
Find your local number: https://us02web.zoom.us/u/kd5gaO5fFA