Praise Report from Veronica David – January 2023
.
The LORD thy God in the midst of thee is mighty; he will save, he will rejoice over thee with joy; he will rest in his love, he will joy over thee with singing.      Zephaniah 3:17
 We praise God for giving us a good and fruitful 2022 with thousands of souls added to His kingdom. The new year 2023 began with 2 major feeding events in North India. The first feeding event and gospel meeting was held at Ferozepur Cantt area, Punjab, about 1 km away from the Pakistan border. Over 200 people attended the meeting. It was a mixed crowd including Sikh, Hindus and Muslims from some neighboring villages. More than 65 people stood to accept Christ as Pastor Shakuntala shared the message of love of God. Four people were delivered from evil spirits. Their families accepted Christ as they witnessed deliverance of their loved ones. We praise God for His wonderful works. These families and new believers have joined a local church headed by Pastor Gurjeet Singh. Many people testified of healings and miracles including a deaf girl who testified that she could hear after Pastor Shakuntala prayed and laid hands on her. She shared her experience with crowd how she felt the touch of Holy Spirit as her ears opened up. Another woman testified that she had problem with her legs and couldn't sit down on the floor but after the prayer she sat down on the floor to have a meal with everyone. Several other people testified of healing of migraine, knee pain and back pain.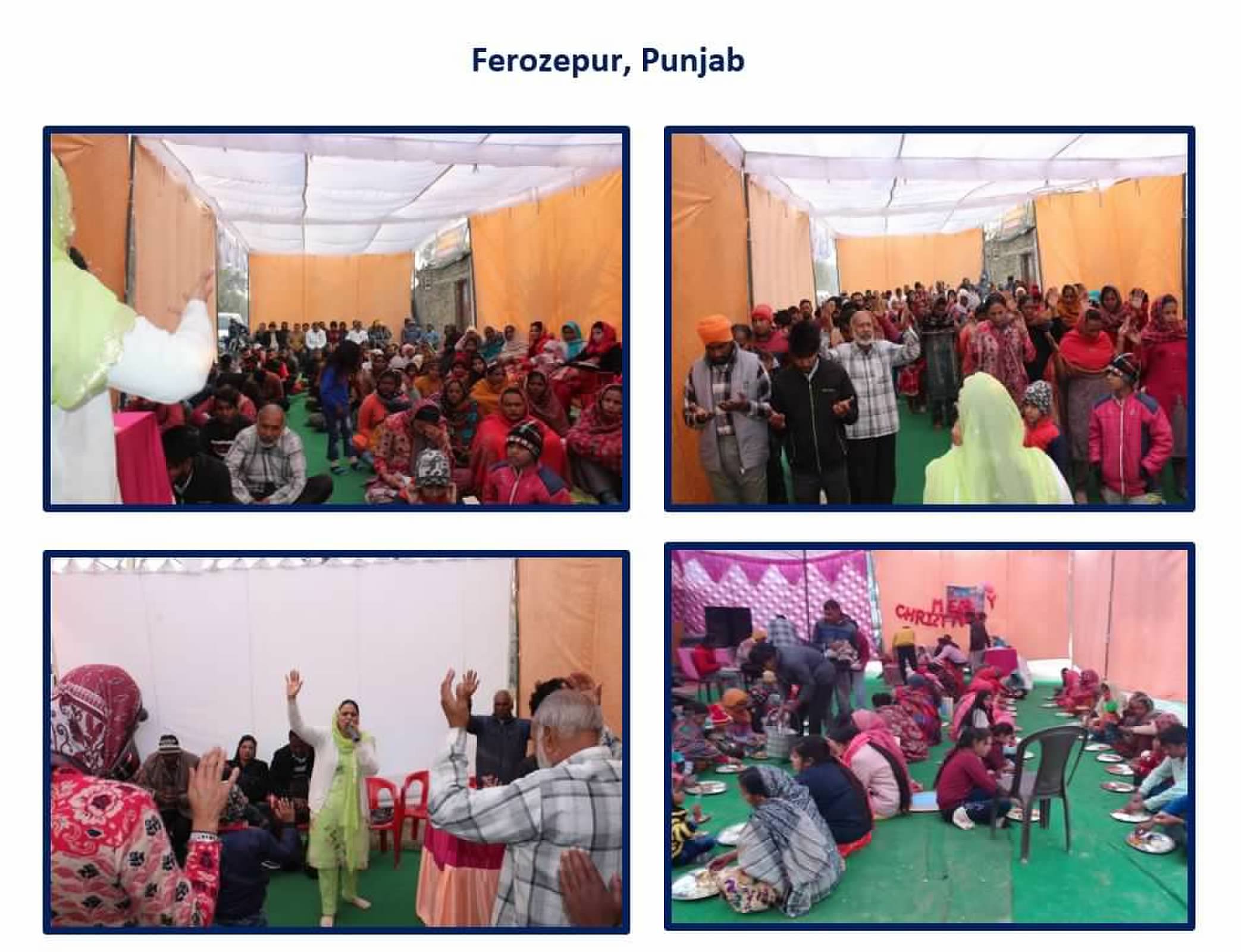 The second feeding event and gospel meeting (below) was held at Chhattisgarh by Pastor Hanok Nathaniel. This was big open-air meeting with over 900 people in attendance. Pastor Hanok and his associated pastors of neighboring villages invited people from their areas to have one combined meeting. More than 275 people came forward to accept Jesus Christ. 13 people received deliverance from the evil spirits. Pastor Hanok shared that a couple of them were very violent – tormenting and hurting people before leaving their bodies in the name of Jesus. Many people came and testified of healings from ulcers, stomach ache, throat problems and walking difficulties.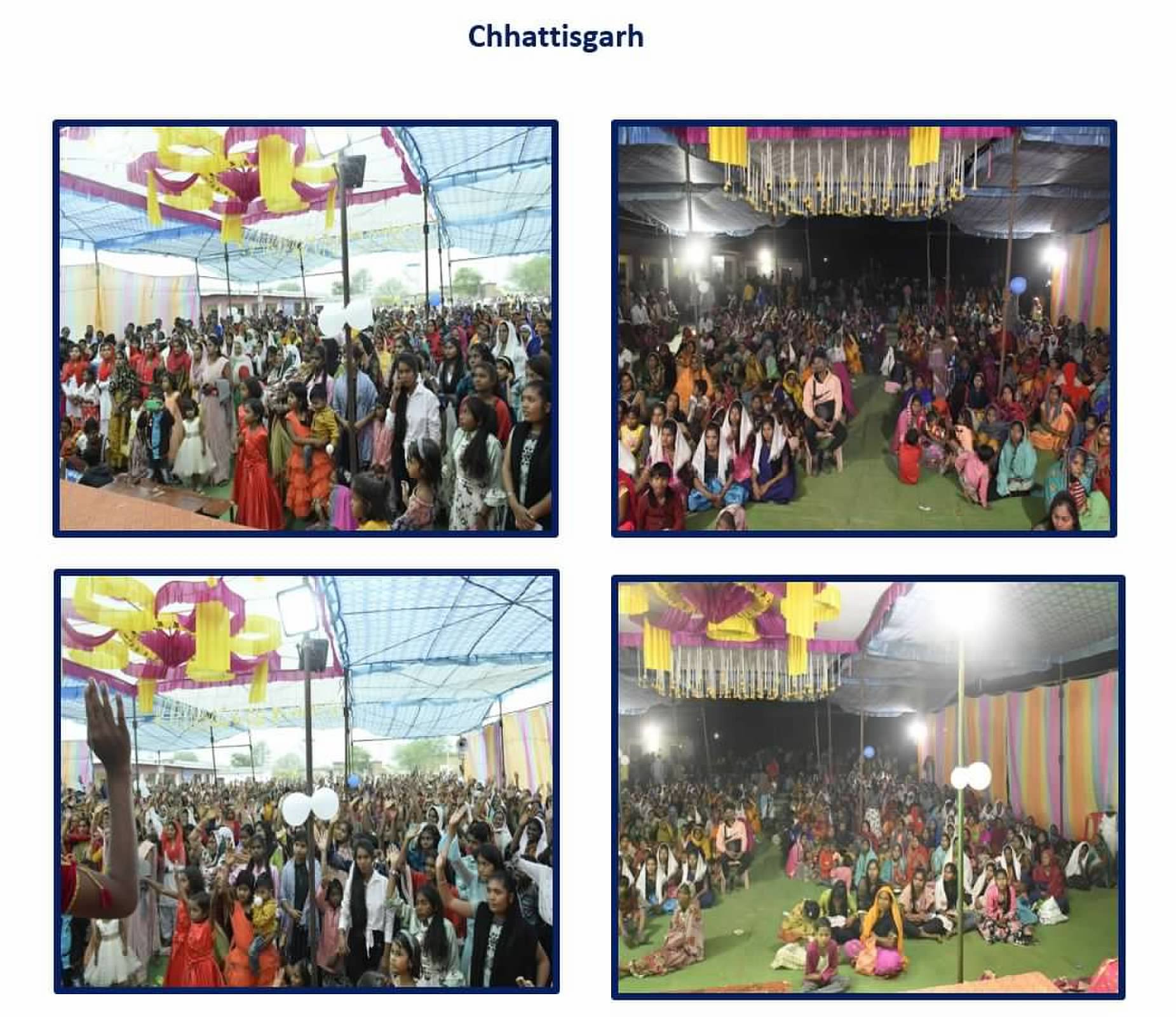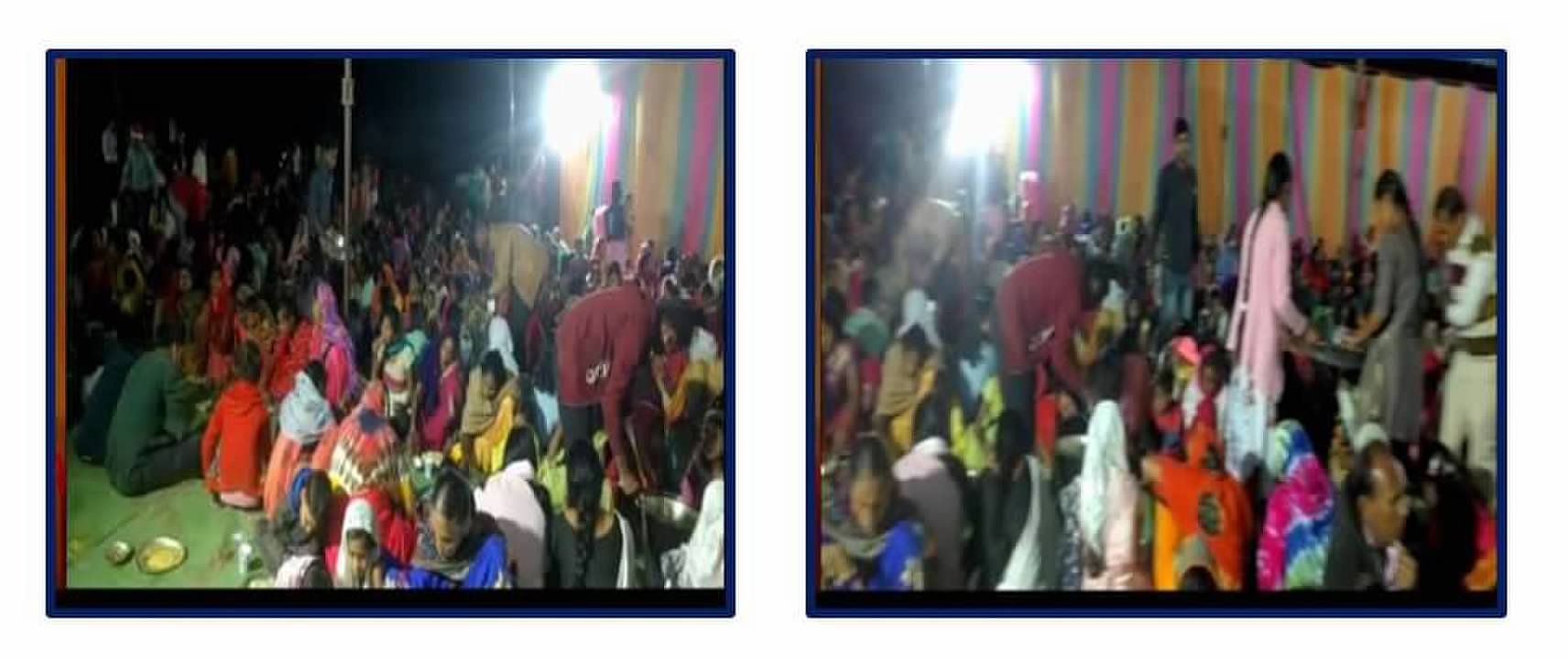 Having witnessed several healings and deliverance from the evil spirits, one woman requested Pastor Hanok to come home and pray for her husband Roshan (below). Pastor Hanok visited him the next day and prayed for Roshan for his skin problem all over his body that he had been suffering from for over a year. Roshan reported of complete healing after one week.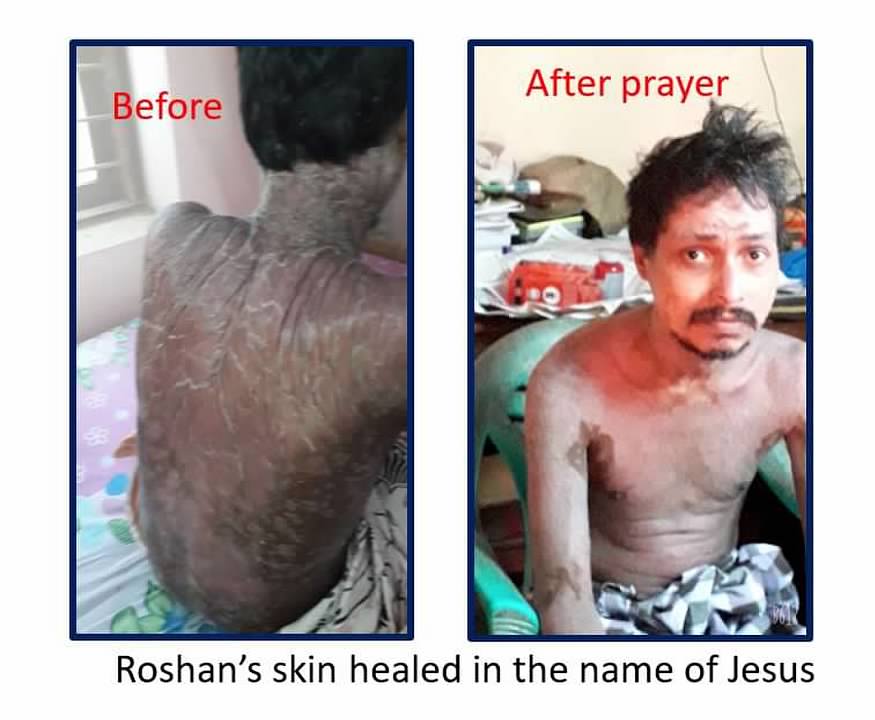 When Pastor Hanok had a meeting in one of the neighbouring villages in November 2022, he prayed for Sushil (below) who suffered from bald patches since birth. In this meeting Sushil testified that his bald patches started to fill immediately after the prayer and now his whole head was covered with hair.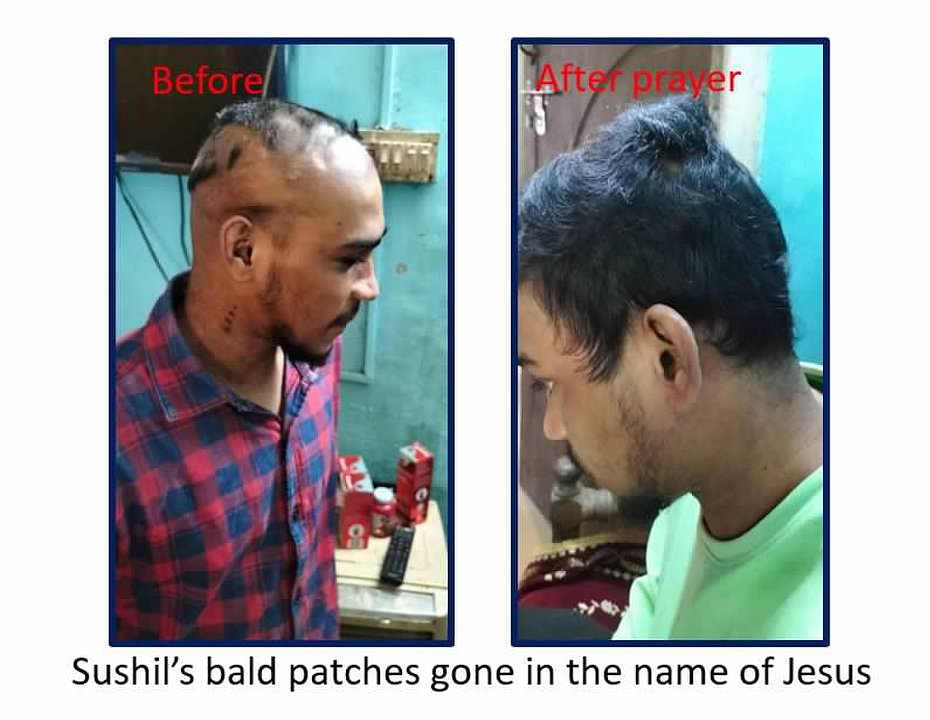 Bethel church ministry workers continue to have house meetings and this month had 38 meetings. These house meetings are very fruitful as open up the doors to preach to the friends and relatives of the new believers. This is an opportunity to share the gospel one on one and answer any questions that they may have.  Also, we continue to have our weekly bible study online every Saturday with Nishant David. We also continue to have 3 days fasting prayer service on the 1st, 2nd, and the 3rd of every month.
We thank Lord Jesus for all that He has done in 2022 and seek His grace for all that He is going to do this year. We thank all our ministry partners and supporters for their prayers, support and love. May Lord Jesus continue to bless you all.