Praise report from India – August 2023
O give thanks unto the LORD; for He is good; for His mercy endureth for ever." 1 Chronicles 16:34
In the month August we had 3 major gospel meeting and feeding events. The first meeting (above) was held in a village of Padumpur, Bahria, District Allahabad, Uttar Pradesh. Pastor Surendra organised the first gospel meeting that was attended by over 275 people. As the word was preached by Pastor Shakuntla 6 people were delivered from evil spirits. Many other testified of healings. There was a woman who was bleeding heavily since a month, when Pastor Shakuntala ministered to her, her bleeding slowdown and it stopped after the day. Another brother who got hit by a scooter, was in immense pain while walking, his nerves were tangled. When receiving healing in Jesus' name, he felt instant healing coming down on his legs. About 45 to 50 people got saved in this gospel meeting and feeding event at Padumpur, Allahabad.
.
The Second gospel meeting and feeding event (below) was organized in Jugunideeh village, Allahabad, Uttar Pradesh, by Pastor Ajay Singh. Over 300 people attended this meeting and 78 people accepted Lord Jesus as Saviour when Pastor Shakuntla preached the word and laid hands on the sick and needy. Many people testified of healings and 7 people received deliverance from evil spirits. After two days a young brother reported to pastor Ajay Singh that he had cervical pain which started to vanish after the laying of hands. Another man who had pain in his knees and couldn't walk without a cane started walking without any support after the laying of hands. Also, there was a young girl around 16-17 years old who used to have really bad and scary nightmares which kept her up all night and restless. When Pastor Shakuntala laid hands and ministered to her, next day she shared her testimony that she slept peacefully that night.
.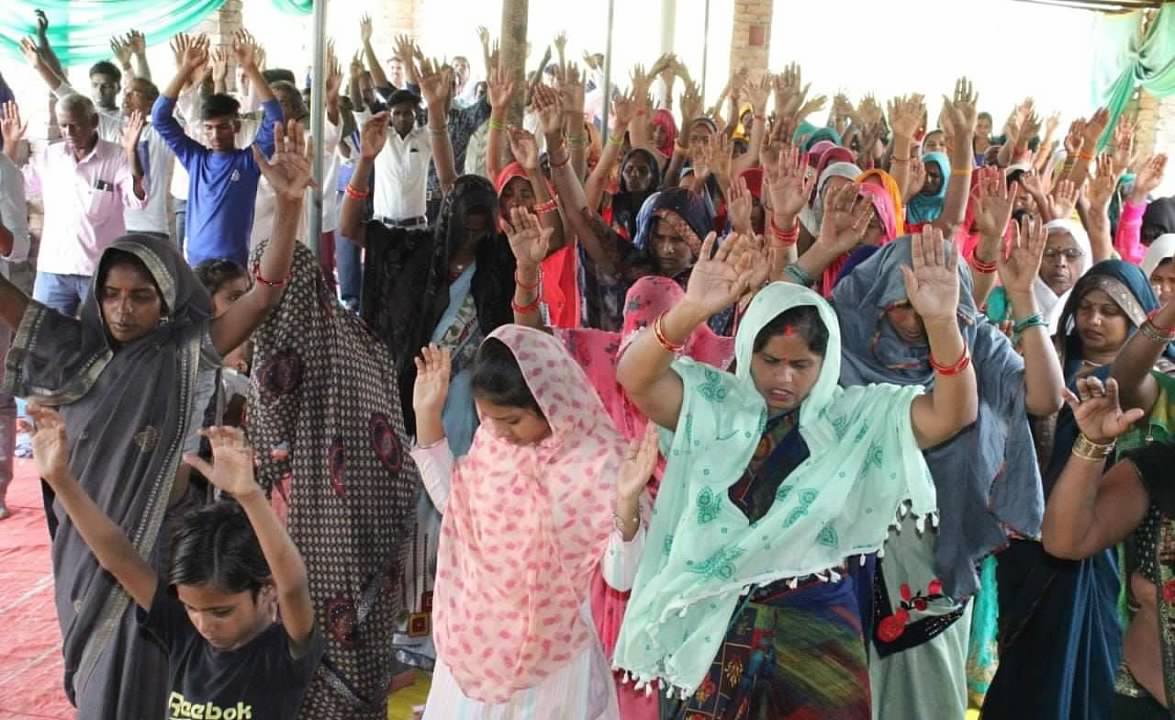 The third feeding event and gospel meeting (below) was organised at Chihati village, District Bilaspur, Chhattisgarh. Pastor Mahesh arranged this meeting. Pastor Hanok Nathaniel preached the word to a gathering of nearly 230 people who all came from the neighbouring village, mostly from lower and backward class. More than 62 people accepted Jesus and committed their lives to Him. Eight people were delivered from the evil spirits. An old lady had swelling around her liver from a long time, she had been taking medicines around 6 months and yet no relief from pain, but when Pastor Shakuntala laid hands on her, Jesus gave her instant healing and relief, when she went for her test and checkup next day, all her reports were normal. There was a woman whose mother had mouth sores and she was not even able to have a glass of water because of her condition, and when her daughter took the anointing oil with her after the meeting, she applied it to her mother and right after that, her mother had her meal normally and was healed. So, without taking any medication, Jesus healed her mother. A young boy about 10-12 years of age had itchy skin and rashes all over his body. Pastor Shakuntala laid hands on him and ministered to him along with the anointing of oil, and he was instantly healed.
.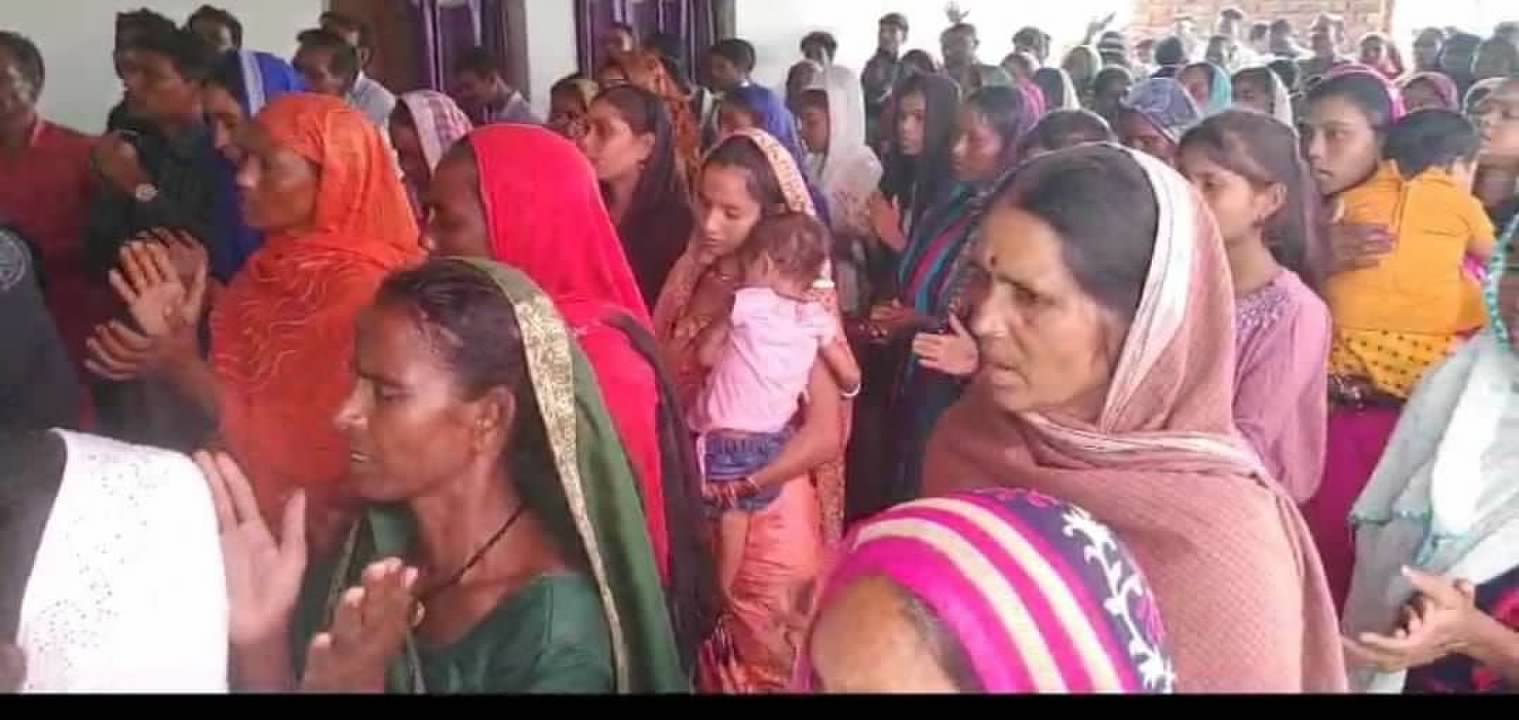 Our associate pastors and ministry workers continue to have small group meetings and house meetings in Delhi and other areas of North India. This month we had more than 33 small group and house meetings. We continue to strengthen the congregation in the word though our weekly bible study with Nishant David every Saturday. We also continue to have 3 days fasting prayer service on the 1st, 2nd, and 3rd of every month.
We thank Lord Jesus for His great mercy and love. We thank Him for His marvellous works and give Him all the glory, honour and praise. We also thank all our ministry partners and supporters for their prayer, support and love. May Lord Jesus continue to bless you all.