Report from Elijah Challenge Coordinator in Brazil, Ricardo Bueno
.
Between June 24 and 27, 2022, we were ministering as a family in the city of Foz do Iguaçu, Paraná, as well as in Paraguay.
We experienced very intense days in the presence of the Lord. In Foz, we ministered at the Acts Network Church, under the leadership of pastor Júlio, where during three days of ministry many people were touched by Jesus being healed, delivered, and reconciled with Christ.
In the temple, several people were healed of numerous kinds of pains and illnesses. In particular, there was a young Colombian girl who had several tumors. When we ministered to her, the Lord brought us the discernment that she had been a target of witchcraft in her country. So we rebuked the demons that were working in her life and commanded them to leave, in the name of Jesus. As a result, all the tumors disappeared.
Likewise, a young lady, the 84-year-old daughter of an elderly pastor, was healed of terrible pain in her feet. Glory to God!
During the door-to-door evangelism miracles also took place, as a biblical strategy, to break hardened hearts so that we could preach the Gospel more fruitfully.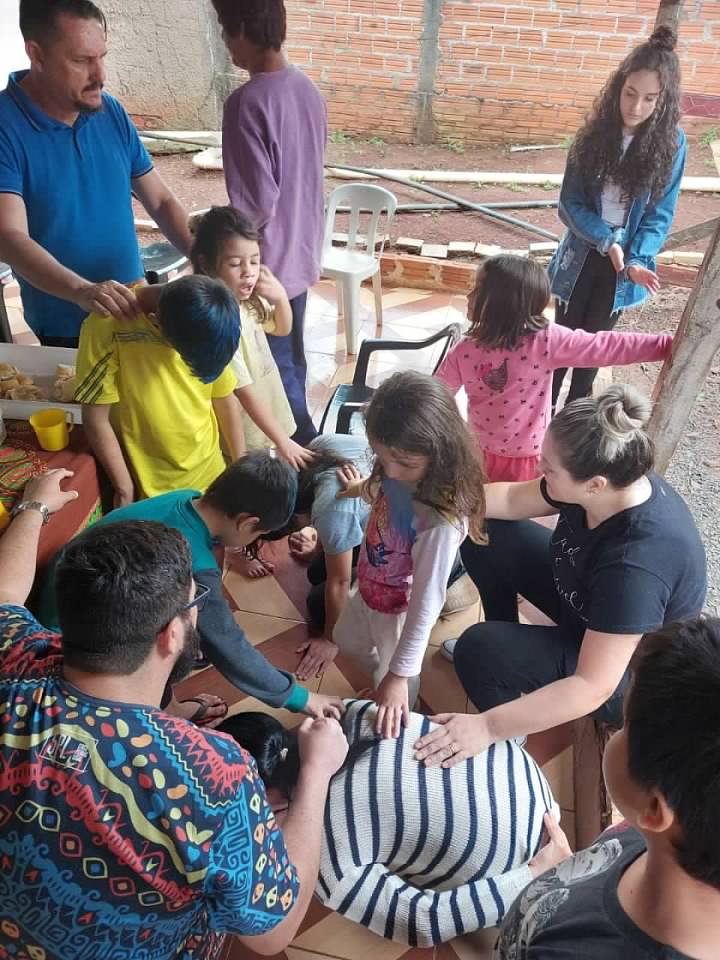 Our host, Mattielo, had a beautiful opportunity prepared by the Lord. As a teenager he had drowned in a public swimming pool, in which his life was saved by a man whose face he never forgot. But more than forty years had passed, and he had never had the opportunity to thank this man personally. However, when we split up the teams that would go from house to house, Mattielo's team chose a street and went in, and to everyone's joy, the first person he approached was this very man who had once saved his life. They were very grateful to God and used the rescue experience, which occurred so many years ago, as a strategy for preaching the Gospel. Praise the Lord for such a great connection.
In addition, we ministered in a project for needy children that takes place in the most dangerous neighborhood of Foz do Iguaçu, emphasizing that a large part of the trafficking and smuggling from Paraguay enters Brazil through this district, since Brazil and Paraguay are divided by a river, the Paraná River, where this neighborhood is located.
There we encouraged the leaders working in this work to continue being God's instruments to minister to those children and families.
We also had a wonderful opportunity to go into Paraguay and visit an orphanage for children with HIV. I was a missionary in this orphanage 12 years ago and on this visit I had the privilege of returning there, now with my wife and our 3 children. It was beautiful what Jesus did there. We ministered to all the children and teenagers, one by one, and we believe that we will hear great news about them. Praise the Lord for such a great opportunity. Hallelujah!
Pastors Ricardo & Thais Bueno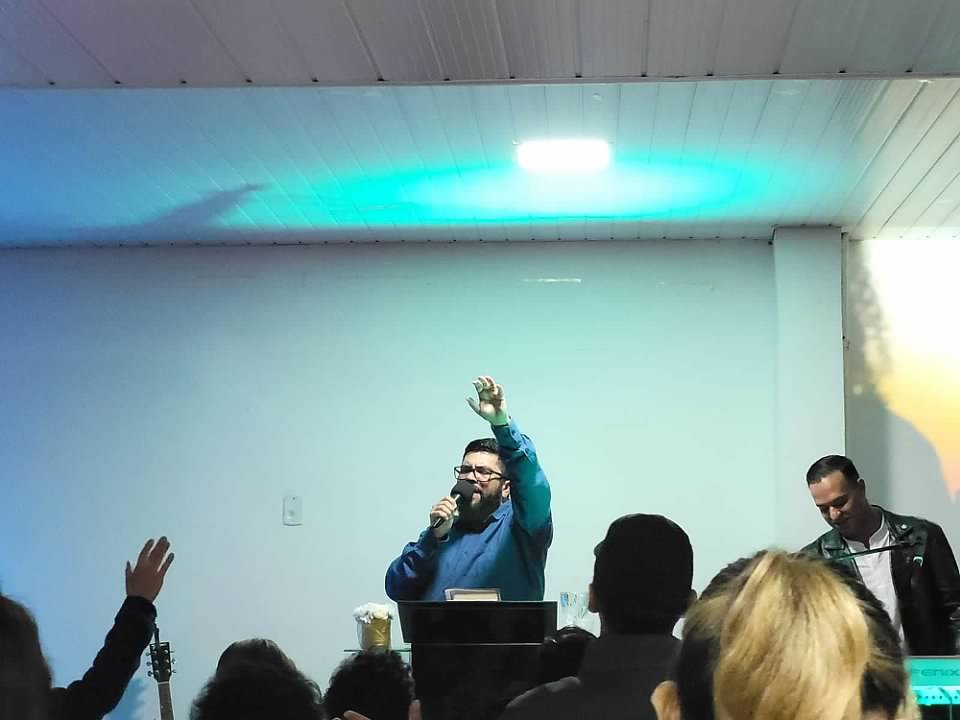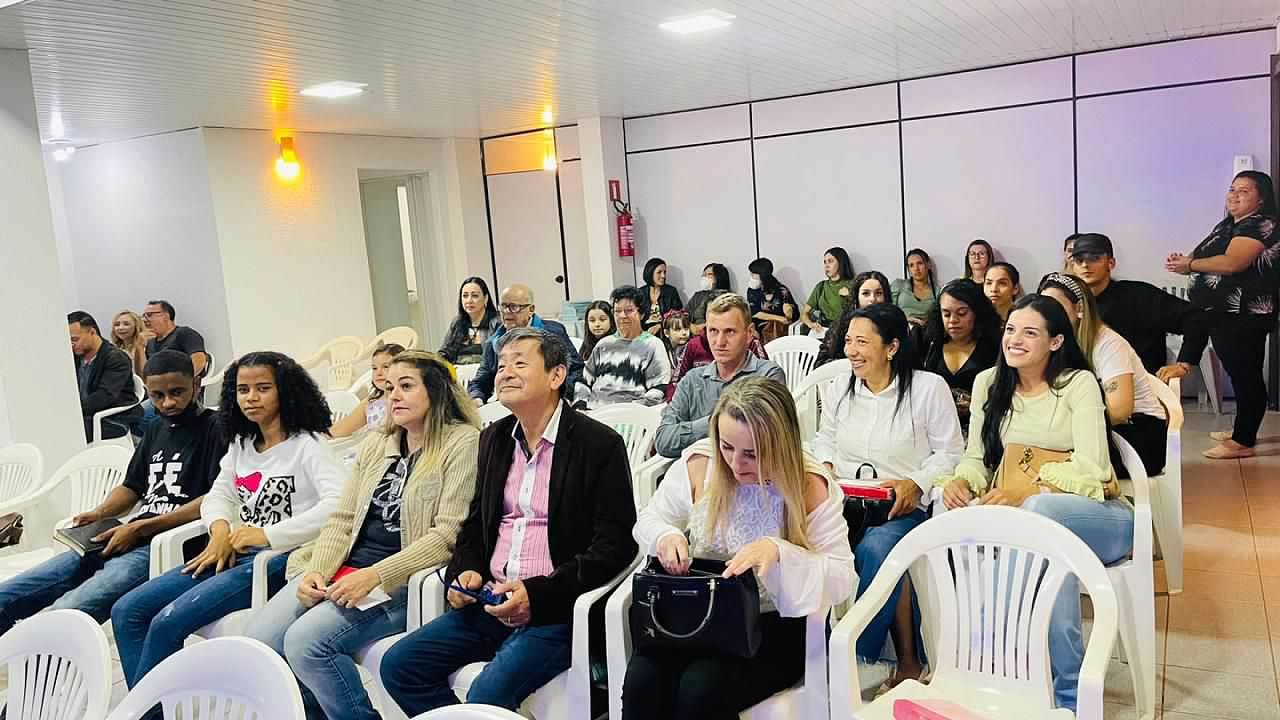 Translation into Portuguese
Entre os dias 24 e 27 de junho de 2022, estivemos ministrando, em família, na cidade de Foz do Iguaçu, Paraná, como também no Paraguai.
Vivemos dias muito intensos na presença do Senhor. Em Foz, ministramos na Igreja Atos Network, sob a liderança do pastor Júlio, onde ao longo de três dias de ministração muitas pessoas foram tocadas por Jesus sendo curadas, libertadas e reconciliadas com Cristo.
No templo, diversas pessoas foram curadas de inúmeros tipos de dores e enfermidades. Em especial houve uma jovem colombiana que tinha diversos tumores. Quando a ministramos, o Senhor nos trouxe o discernimento de que ela havia sido alvo de feitiçaria em seu país. Então, repreendemos os demônios que estavam atuando em sua vida e os ordenamos que saíssem, em nome de Jesus. Como resultado, todos os tumores desapareçam.
Também uma jovem, filha de um pastor ancião de 84 anos, foi curada de dores terríveis nos pés. Glória a Deus!
Durante o evangelismo de casa em casa milagres também aconteceram, como uma estratégia bíblica, para quebrantar os corações endurecidos e, então, podermos pregar o Evangelho de modo mais frutífero.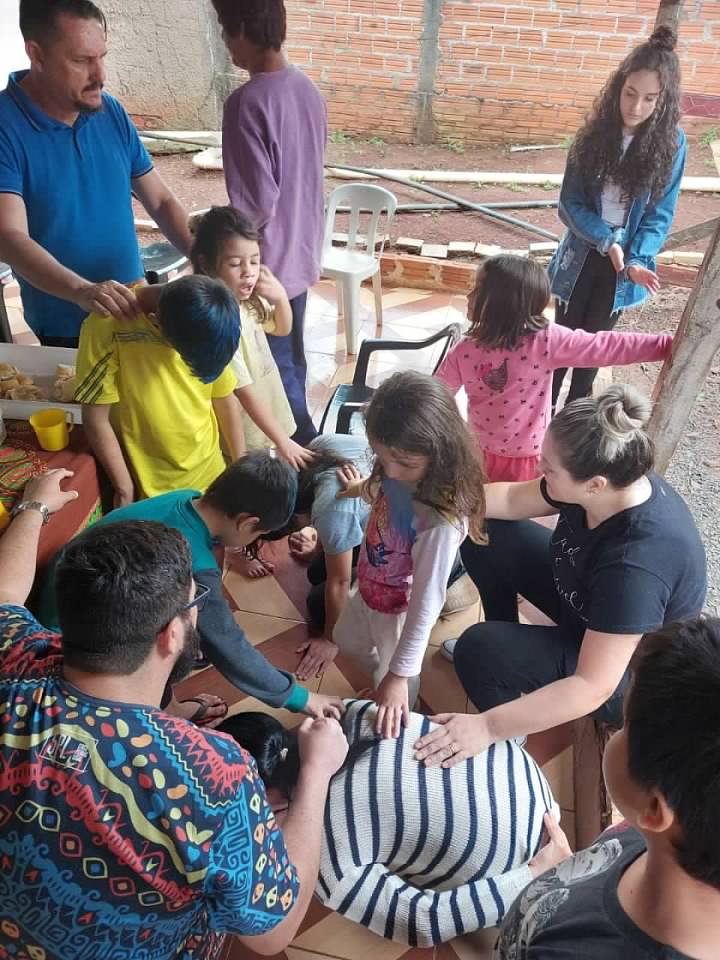 Nosso anfitrião, Mattielo, teve uma oportunidade linda preparada pelo Senhor. Quando adolescente, ele passou por um afogamento em uma piscina pública, no qual sua vida foi salva por um homem cujo rosto ele jamais esqueceu. Porém, mais de quarenta anos haviam se passado, e ele nunca tinha tido a oportunidade de agradecer este homem pessoalmente. Entretanto, quando dividimos as equipes que iriam de casa em casa, a equipe de Mattielo escolheu uma rua e entrou e, para a alegria de todos, a primeira pessoa a ser abordada por ele foi exatamente esse senhor que um dia salvou sua vida. Eles ficaram muito gratos a Deus e usaram a experiência do salvamento, que ocorreu há tantos anos, como estratégia para a pregação do Evangelho. Louvado seja o Senhor por tão grande conexão.
Além disso, estivemos ministrando em um projeto para crianças carentes que ocorre no bairro mais perigoso de Foz do Iguaçu, ressaltando que grande parte do tráfico e contrabando do Paraguai entra no Brasil por meio desse bairro, pois Brasil e Paraguai são divididos por um rio, o Rio Paraná, onde fica este bairro.
Ali encorajamos as líderes que trabalham nessa obra a continuarem sendo instrumentos de Deus para ministrarem àquelas crianças e famílias.
Também tivemos uma oportunidade maravilhosa de entrar no Paraguai e visitarmos um orfanato para crianças com HIV. Fui missionário nesse orfanato há 12 e nessa visita tive o privilégio de retornar ali, agora com minha esposa e nossos 3 filhos. Foi lindo o que Jesus fez ali. Ministramos a todas as crianças e adolescentes, uma a uma, e cremos que ouviremos ótimas notícias sobre elas. Louvado seja o Senhor por tão grande oportunidade. Aleluia!
Pastores Ricardo e Thaís.