Praise Report from Servants of God in India trained and supported by The Elijah Challenge – September 2023
India is now the world's most populous nation.
.
"In September we had three major feeding events and gospel meetings. The first feeding events and gospel meeting was organised by Pastor Ramesh in Pind Lakha singh wala, Ferozepur, Punjab. More than 300 people attended the meeting in this area. Pastor Shakuntala preached the Living Word of God and over 57 people responded to the alter call and accepted Lord Jesus as their Saviour. Evil spirits were manifested in 4 people and all 4 people were delivered. A woman was so sick that she was having breathing issues since last few days, when Pastor Shakuntala prayed for her with anointed oil, she got better and started breathing normally. Another sister had an accident few months ago, due to which she had a lot of pain in her back since months, after prayer Jesus healed her from her back pain instantly. A brother was having some trouble in his marriage since last 6 months, that had led to almost divorcing his wife, he asked to pray for his wife and him, he also asked to pray on his handkerchief, which he took home and placed on his wife's head while she was sleeping and prayed..since then they have received peace of God and there are no fights between them. They are living in peace by the Grace of God."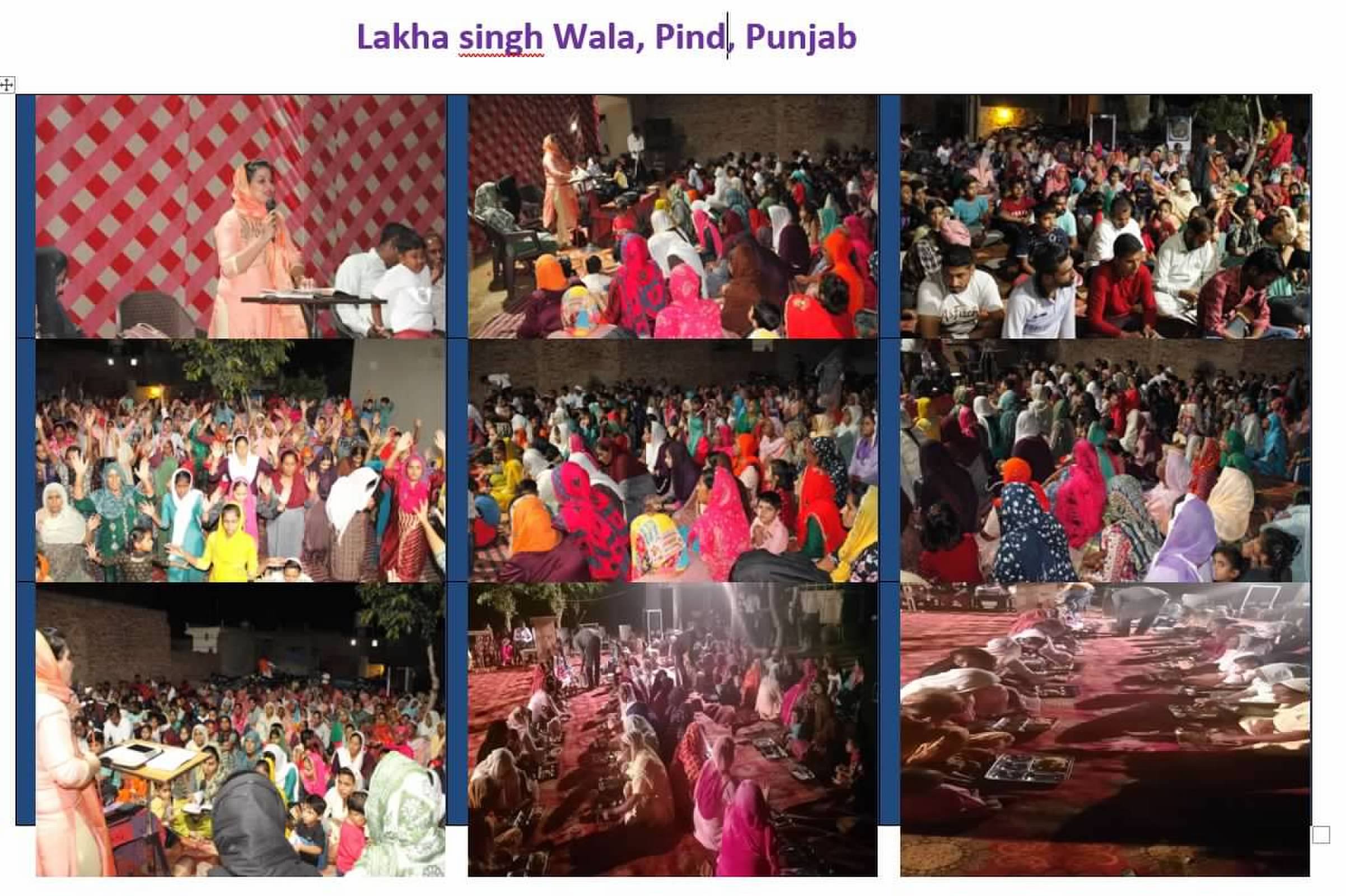 "The following day Pastor Shakuntala had another gospel meeting and feeding event at Pind Makhu, Ferozpur, Punjab. Pastor Moses had organised this meeting which was attended by over 255 people. While the worship was going evil spirits were manifested on seven people. They were all delivered in the meeting. Over 32 people repented with tears and committed their lives to Lord Jesus in this meeting. Another woman came in the meeting, she worked as servant in some house and the house was robbed around 4-5 hundreds thousands was taken from the house and she was being blamed for that, she was being tortured to return that money or else they will give her name to police and threats like that, she asked to pray for her and after she went back the house owners found all the money in their own house after 20-25 days. God saved her owner. In the same meeting, a woman was suffering from evil spirits due to which her in laws also kicked her from their house. She had one little boy that was taken from her, when she returned back to her mom's house she used to be dizzy all the time. She was only half conscious when she came to the meeting, when the spirit of God touched her jn the meeting, she received God's healing. Her Pastor contacted Sister Shakuntala few days back that, the woman has now returned back to her in-laws and now living peacefully with her family."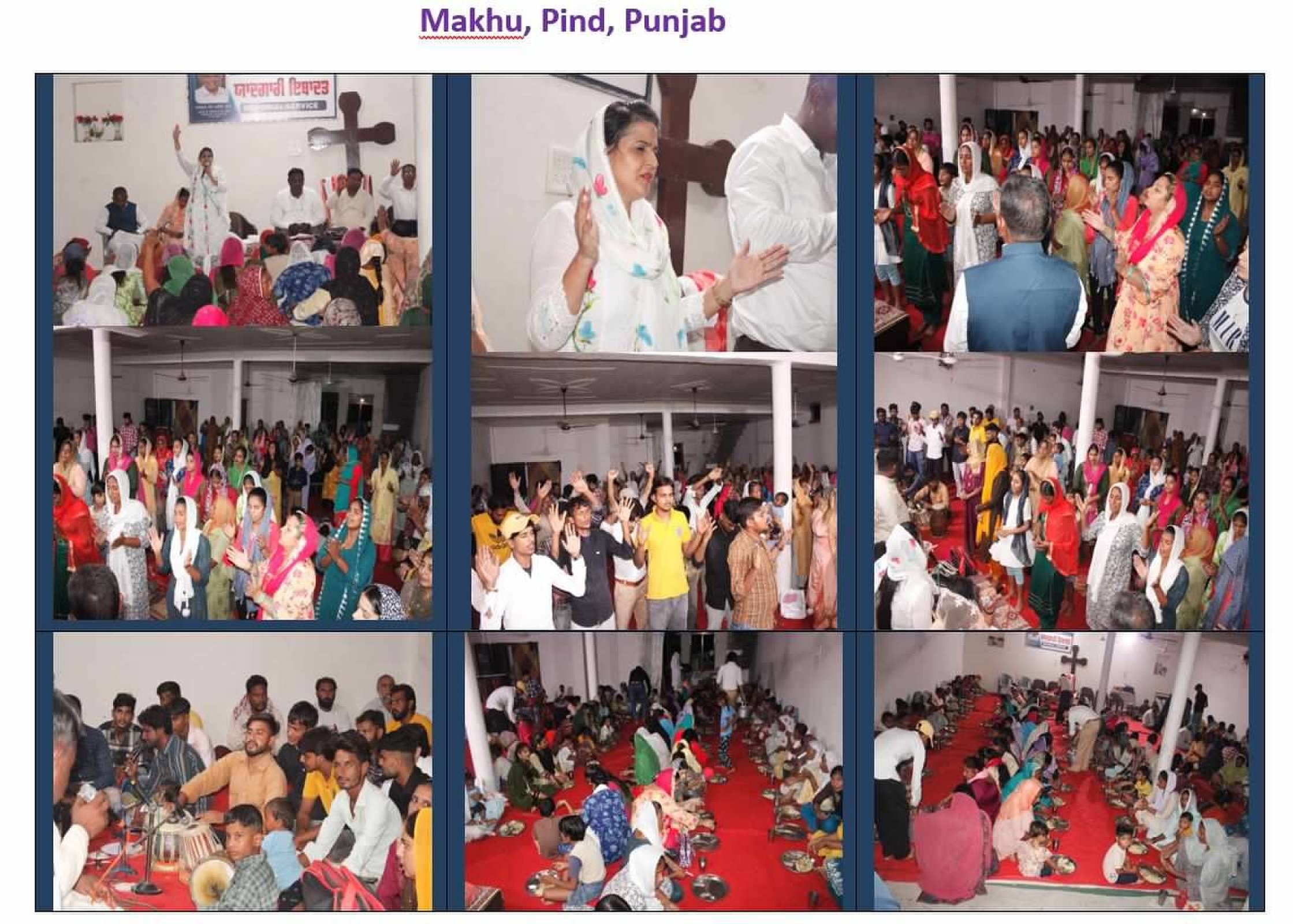 "Pastor Prem organised a feeding event and gospel meeting in Najia pind, Ferozpur, Punjab. The meeting was attended by over 180 people. 22 people gave their lives to Jesus as Pastor Prem preached the gospel. Seven people were delivered from evil spirits and many testified of healing from different ailments. Ten people were baptized the next day. An old lady used to have stomachache since months she has taken so many medications and nothing was working, doctor asked her to do some tests like Ultrasound, etc. she had to go for those tests after the day of prayer meeting, she asked to pray for her healing with faith and she received instant healing by God that she never had to go for any tests after that. A brother was working in school's management, he was also facing some false allegations of mismanagement, he came with faith and asked to pray for him and after the very next day, all the allegations were taken back and God saved his job."

"In Chhattisgarh we had a Baptism Service for the new converts. 4 people were baptised in this service which was attended by over 42 people – including unsaved friends and family members of the newly baptized. As the gospel was shared in this Baptism Service 7 more people (from amongst the friends and family of newly baptized) got saved. 3 of the 7 people received Baptism the same day."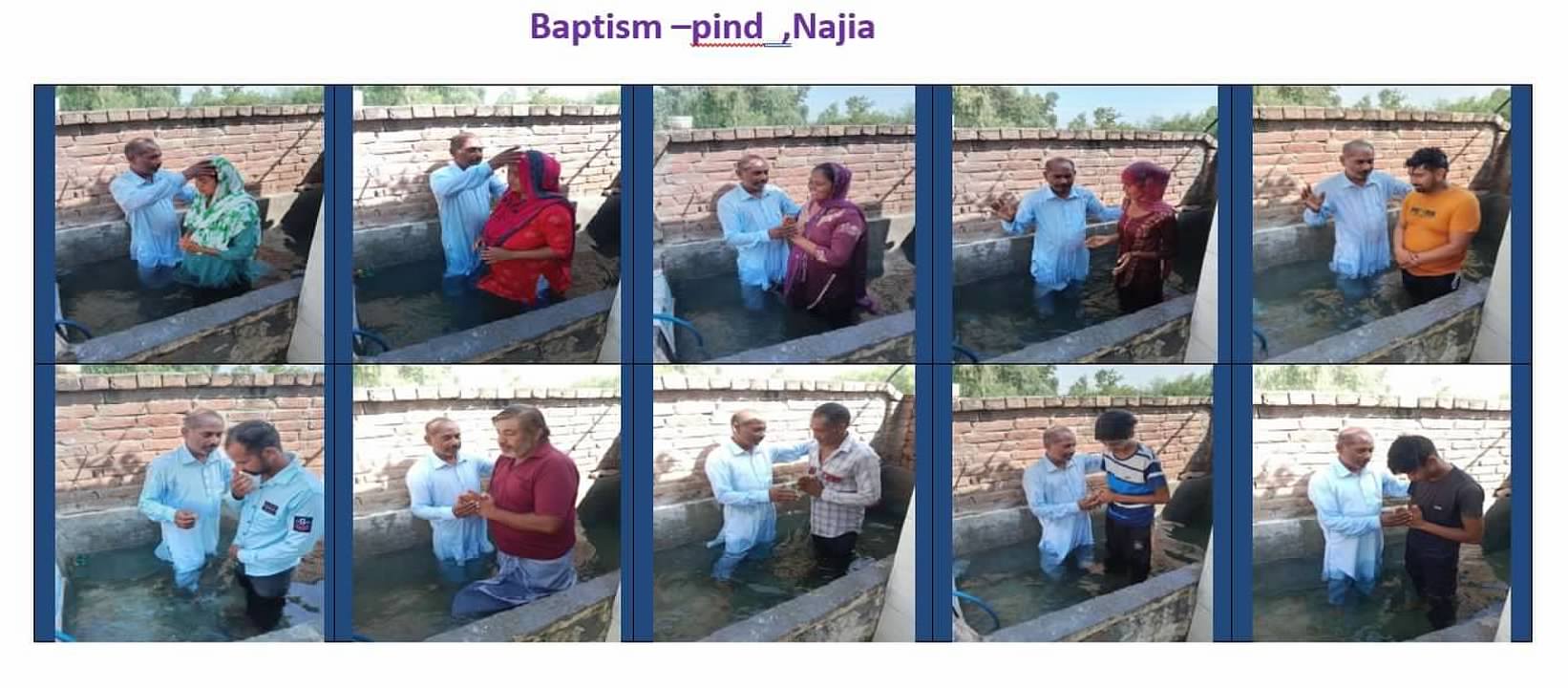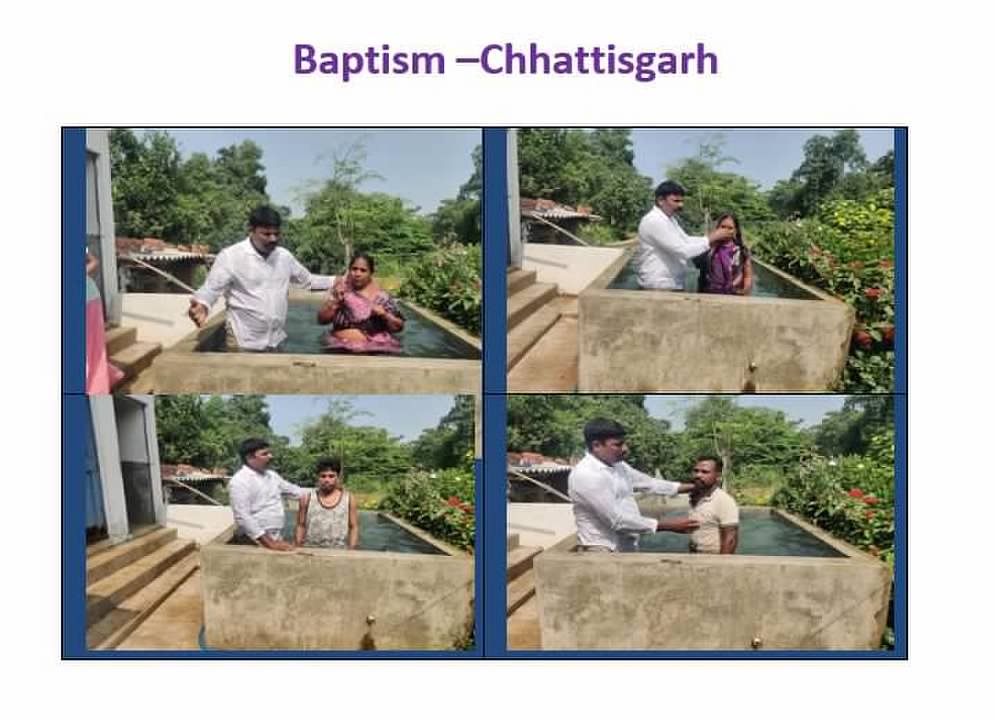 "Bethel Church had over 38 small group meetings and house meetings.
Bethel Church continues to have an online bible study every Saturday with Nishant David. We also have our 3 days fasting prayer service on the 4th, 5th, and the 6th on this month.
We thank God for His mighty works and we thank all our ministry partners and supporters for their prayers, support and love. May Lord Jesus continue to bless you all."