Praise Report – July 2023
Colossians 3:17 And whatever you do, whether in word or deed, do it all in the name of the Lord Jesus, giving thanks to God the Father through him.                  
July has been a difficult month for North India. Heavy rainfall during the 2023 monsoon season resulted in severe flooding and landslides across Northern India, primarily affecting residents in Himachal Pradesh, Punjab, Chandigarh, 
Uttarakhand, Jammu and Kashmir, Haryana, Rajasthan and Delhi.  Heavy monsoon rains made life difficult for the people. Flooding of residential areas and submerging of homes lead to evacuation of thousands of people. We praise God that He made provisions that we could help some fellow believers who were displaced and adversely affected by the rains. We provided food kits to approximately 150 such families. We thank God, and all our partners and supporters for their contributions in making this possible.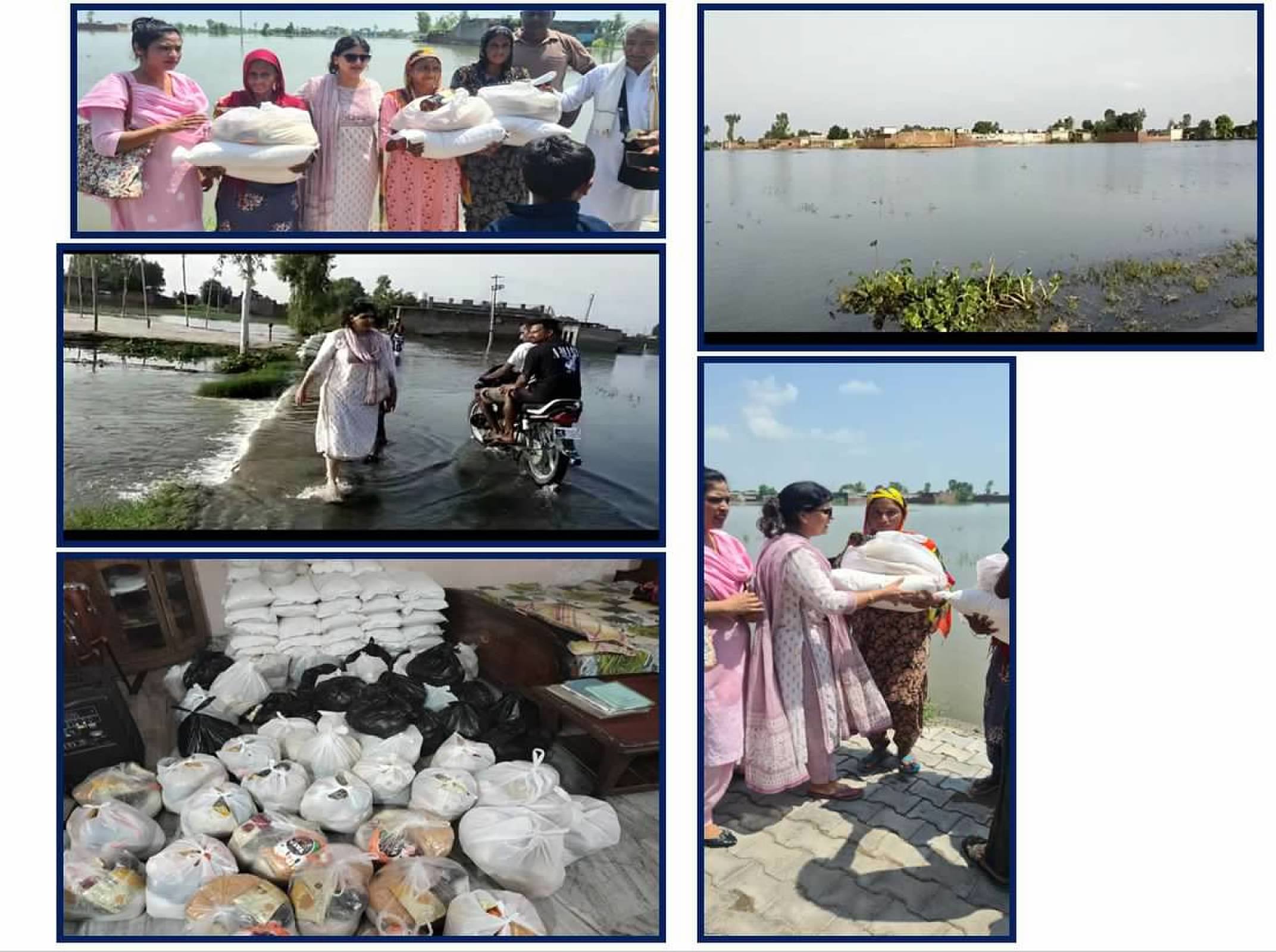 Despite heavy rains, we were able to have two major gospel meetings and feeding events in Punjab. The first meeting was organised by Pastor Bhatti at a remote village of Pind Kamalwala (below) in Ferozepur district, Punjab. The village does not have a proper road and can be reached only by foot or a bullock cart. The meeting was attended by approximately 280 to 300 people. Almost the entire village came out to hear the gospel. Pastor Shakuntala preached the good news of Healing and Deliverance and over 70 people came forward and gave their lives to Jesus. Many people were touched by the Holy Spirit and were delivered from sickness and diseases. A young boy about 24-25 years old suffered from epilepsy since birth with 3 to 4 seizures each day. He reported to Pastor Bhatti after a couple of days that he didn't suffer a single seizure since the day of meeting and laying of hands. We praise God for his deliverance! Another woman who was brought to the meeting by her family had foam secretion from her mouth for over 90 days since the delivery of her child. Her condition became so critical and life threatening with breathing difficulty that she was admitted to ICU for a few weeks. She testified right in front of the crowd that the foam and salvia secretion stopped right after laying of hands. She is now able to nurse her child. In this meeting 13 people were delivered from the evil spirits. One of the girls who got delivered testified to Pastor Shakuntala that the evil spirit used to strangle her in her sleep. She is now free and sleeps well. Praise God!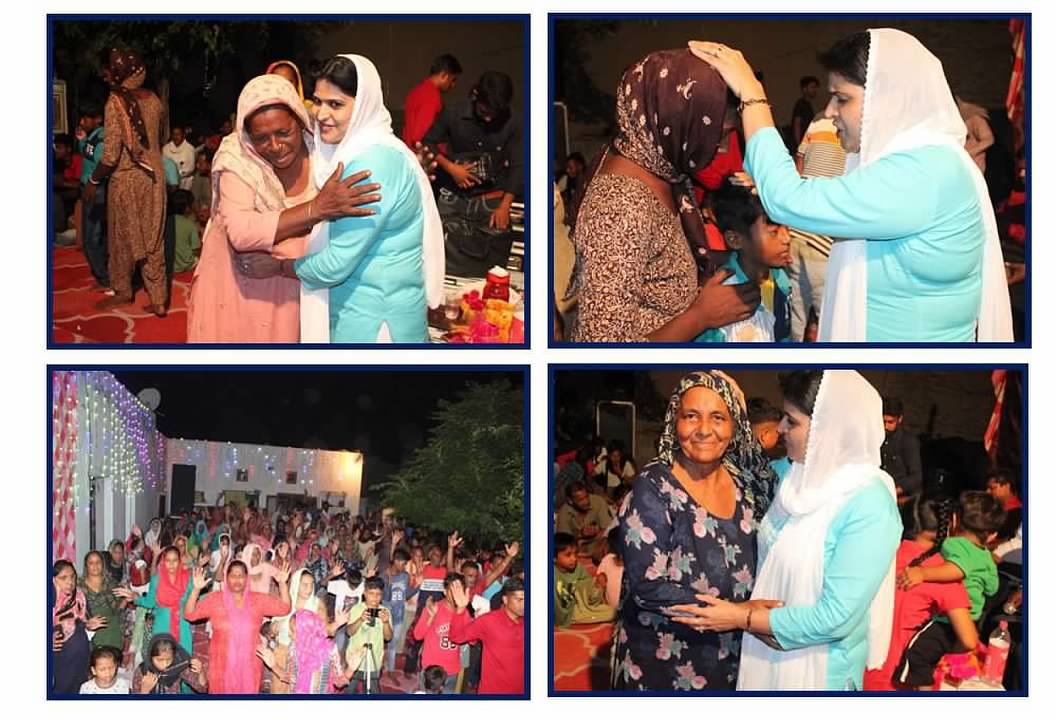 A new church is being built in the close vicinity of Kamalwala (where the first meeting took place). We have been able to financially support in building the church. We thank all our partners and supporters for their support in making this possible.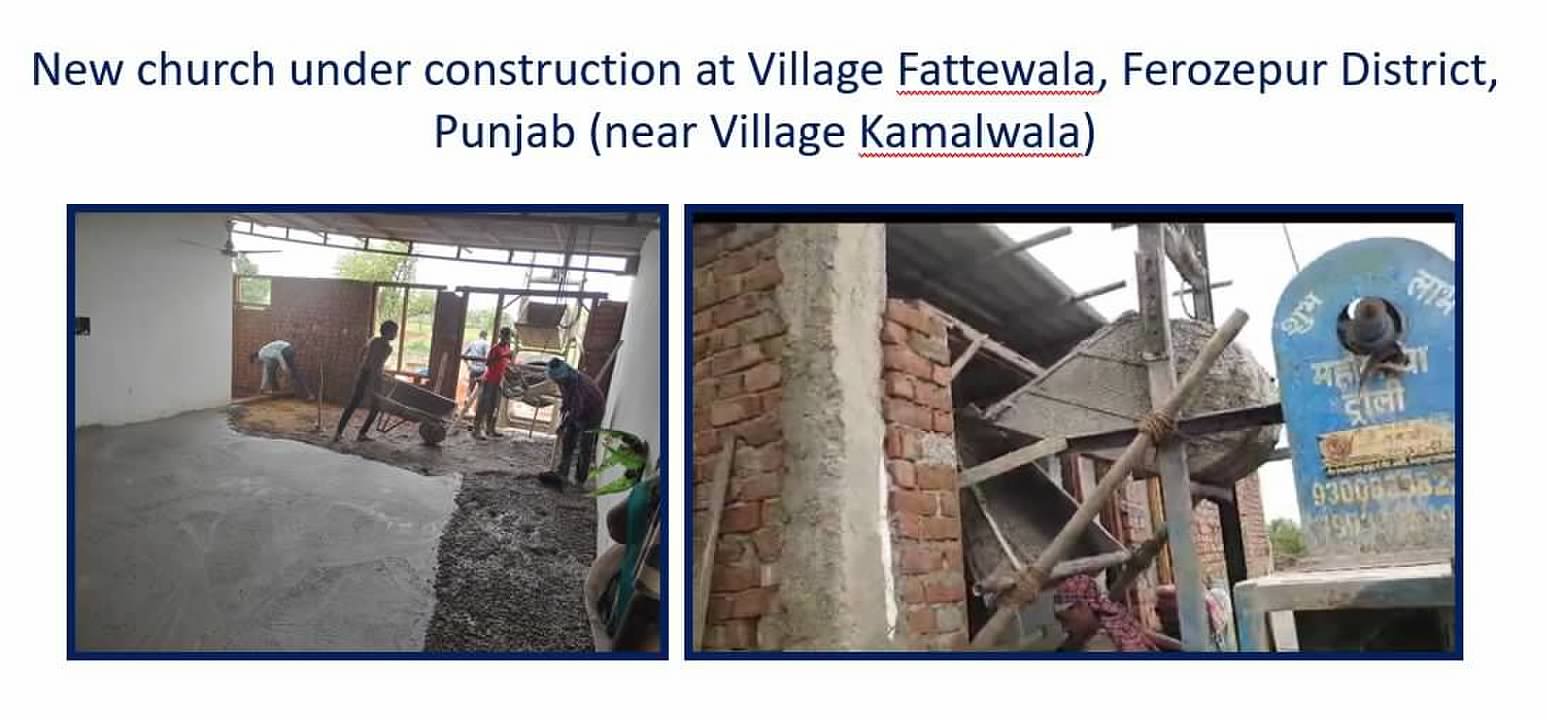 The next meeting was organised by Pastor Suresh at Chuhriwala Dhana village (below) at Fazilka tehsil, Firozpur district, Punjab. Despite heavy flooding in the area over 275 people attended the meeting. Pastor Shakuntala preached the message of hope and encouraged people. About 63 people accepted Lord Jesus in this this meeting. Amongst many who testified of healing and deliverance was a young man who had stiffness at multiple joints in his body. He testified that on laying of hands by Pastor Shakuntala he felt warmth all over his body and his joints received movements. He was able to move his left-hand fingers, knees and right-hand elbow that he couldn't move earlier. Another woman testified that she had pain in her pelvis and was unable to sit on the ground after an accident she suffered a few years ago. She testified that she felt warm flow all over her body and after that she was able to sit on the floor without any pain and without any help. At least 7 people testified of healing from cervical pain. 8 people were delivered from evil spirits. One 25 years girl who got delivered was badly tormented by the evil spirit, even to the extent that she was hitting herself and tearing her clothes. We praise God for all those healed and delivered from evil spirits.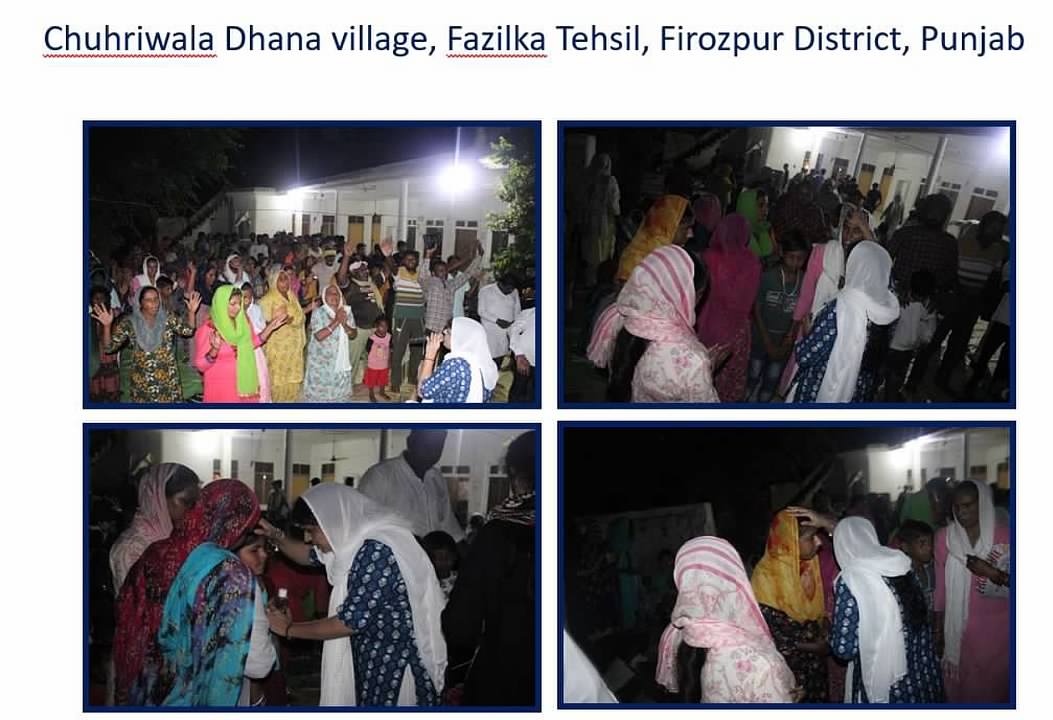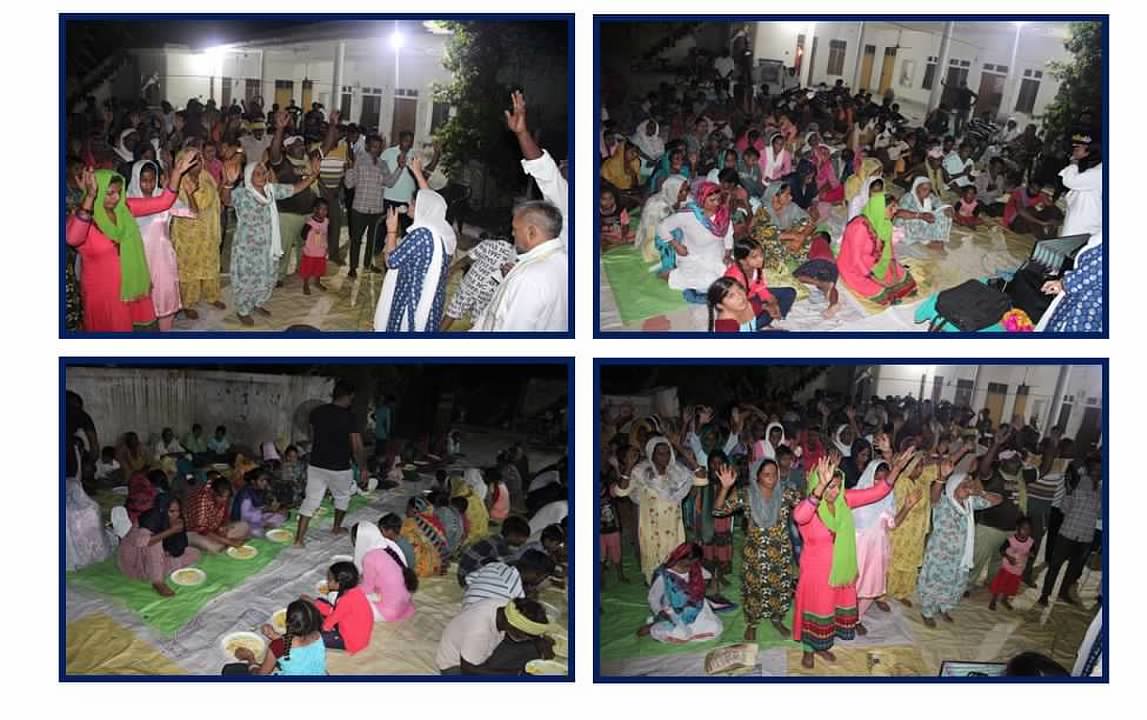 In July Bethel Church had 37 house meetings to preach the gospel to friends and relatives of our church members. Also, this month we welcomed eight new families to our church. We have also started a new house church in Meerut, Uttar Pradesh. Pastor Shakuntala and Sister Rakhi are leading this church on alternate Sundays. We continue to have our weekly bible study online every Saturday with Nishant David. We also had 3 days fasting prayer service on the 3rd, 4th and 5th of July. A weekly fasting prayer also happens every Friday at the church hall.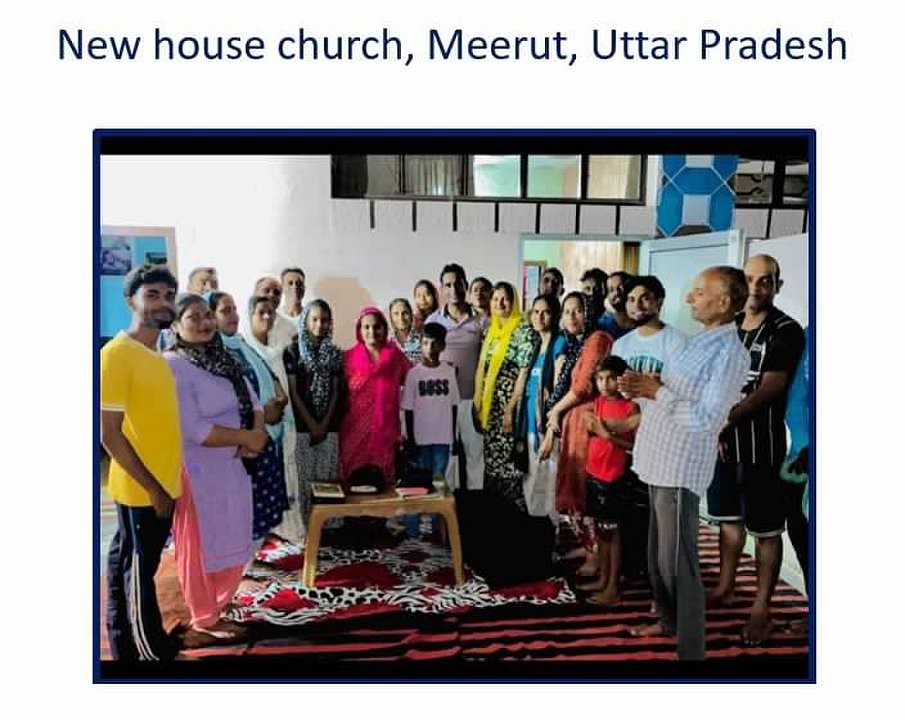 We thank God for His marvelous works. We also thank all our ministry partners and supporters for their prayers, support and love. May Lord Jesus continue to bless you all.