Praise Report from The Elijah Challenge in India – March 2023
"Thou art the God that doest wonders: thou hast declared thy strength among the people". Psalm 77:14
This month we had three major gospel meetings and feeding events, two in Punjab and one in Chhattisgarh. The first meeting was organised by Pastor Muktar in Pind Mahal area in Jalandhar, Punjab. This is a remote village in Punjab and have no church or minister working in the area. At least 225 people came out to hear the word of God when Pastor Shakuntala preached.  Over 50 people accepted Jesus. Five people received deliverance from the evil spirits. A Sikh man who came with stiff neck received healing after laying of hands. Many people who knew him for years believed on Jesus seeing him move his neck. A woman testified that she had permanent headache, she was seen constantly hitting her head all through the meeting, was healed after laying of hands. In her testimony this woman told that she suffered permanent headache because of reaction to some medicine for many years. She had developed a habit of hitting her head to relive pain. Praise God she was set free and healed in this meeting. Many other testified of healing from different diseases and pains. Pastor Shakuntala started a new church in this village and Pastor Muktar has taken the responsibility of caring for these new believers.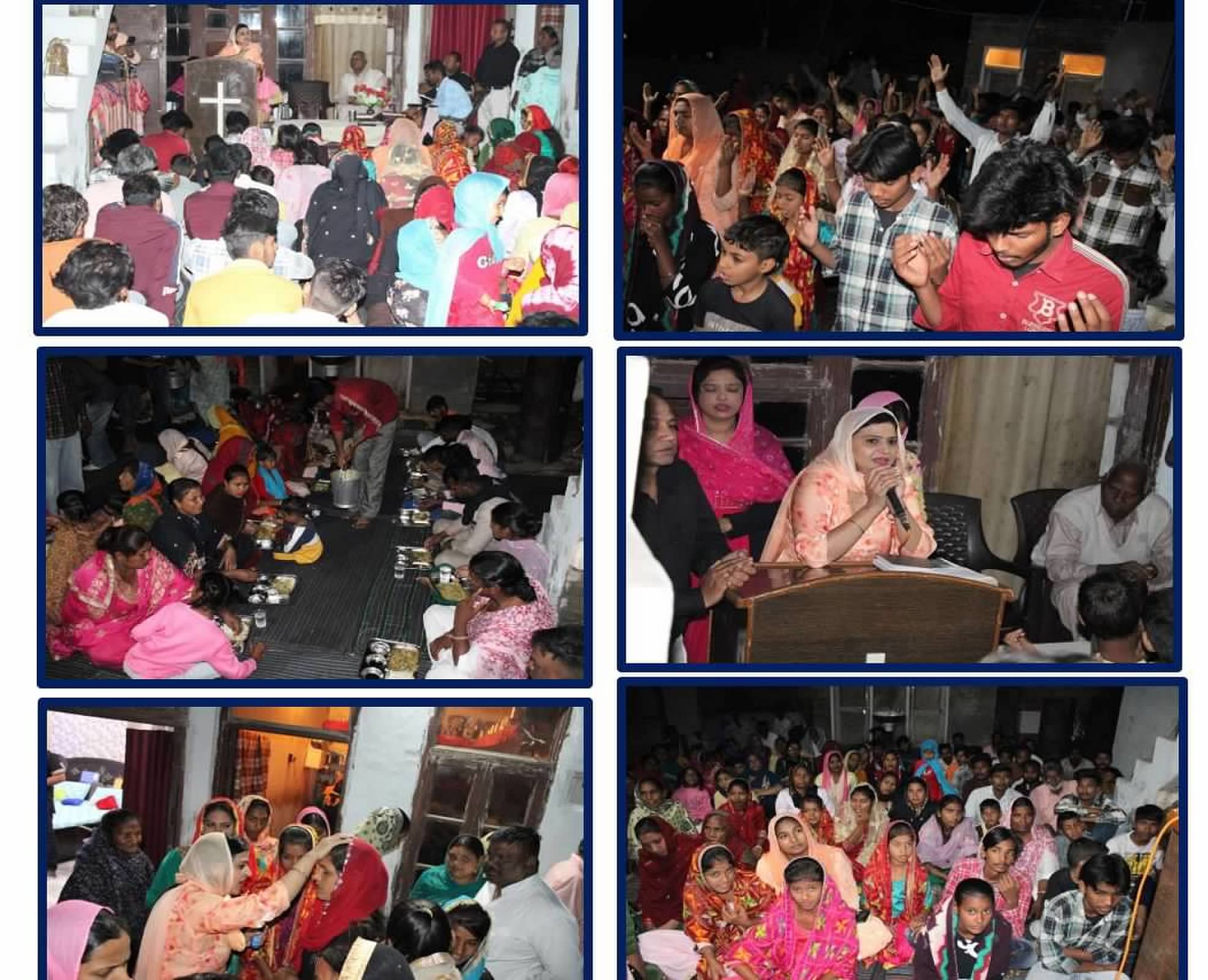 The second gospel meeting and feeding event took place at Pind Rau in Ferozepur District, Punjab. Pastor Harmesh organised this meeting. Again, this is a remote village with the nearest church at least 60 kms away. Almost entire village came to attend the meeting. Pastor Shakuntala preached to a gathering of about 200 people and at least 40 people responded to the alter call and accepted Jesus. Three people were delivered from evil spirits in this meeting. Pastor Harmesh informed us that a man who came with skin allergy and boils all over his body testified and showed himself to Pastor Harmesh after two days reporting that his skin cleared up of allergy after Pastor Shakuntala prayed and laid hands on him. Another man testified that he suffered from Tinnitus (ringing ears) for many years and immediately after Pastor Shakuntala laid hands the ringing stopped. Several other people testified of healing from stomach pain, joint pain and migraine. The very next day of this meeting we had the first church service in this village. A family who got saved in this meeting offered their home to start a church at their home. At least 40 people came and attended the first church service. At the meeting night before, a woman requested Pastor Shakuntala to pray for her husband on a video call who was admitted in the city hospital for severe urine infection. The next day she also testified at the house church service that her husband was healed and discharged from the hospital. Whilst the doctors told them it will be a longer treatment over many days, Jesus healed him and he was discharged from the hospital in a couple of hours.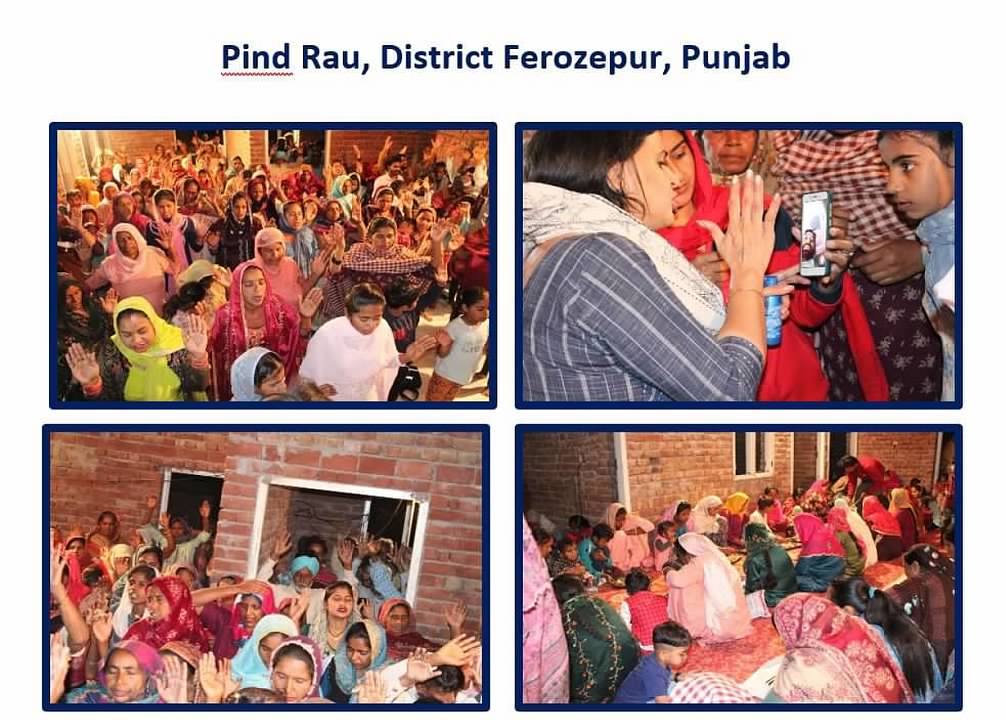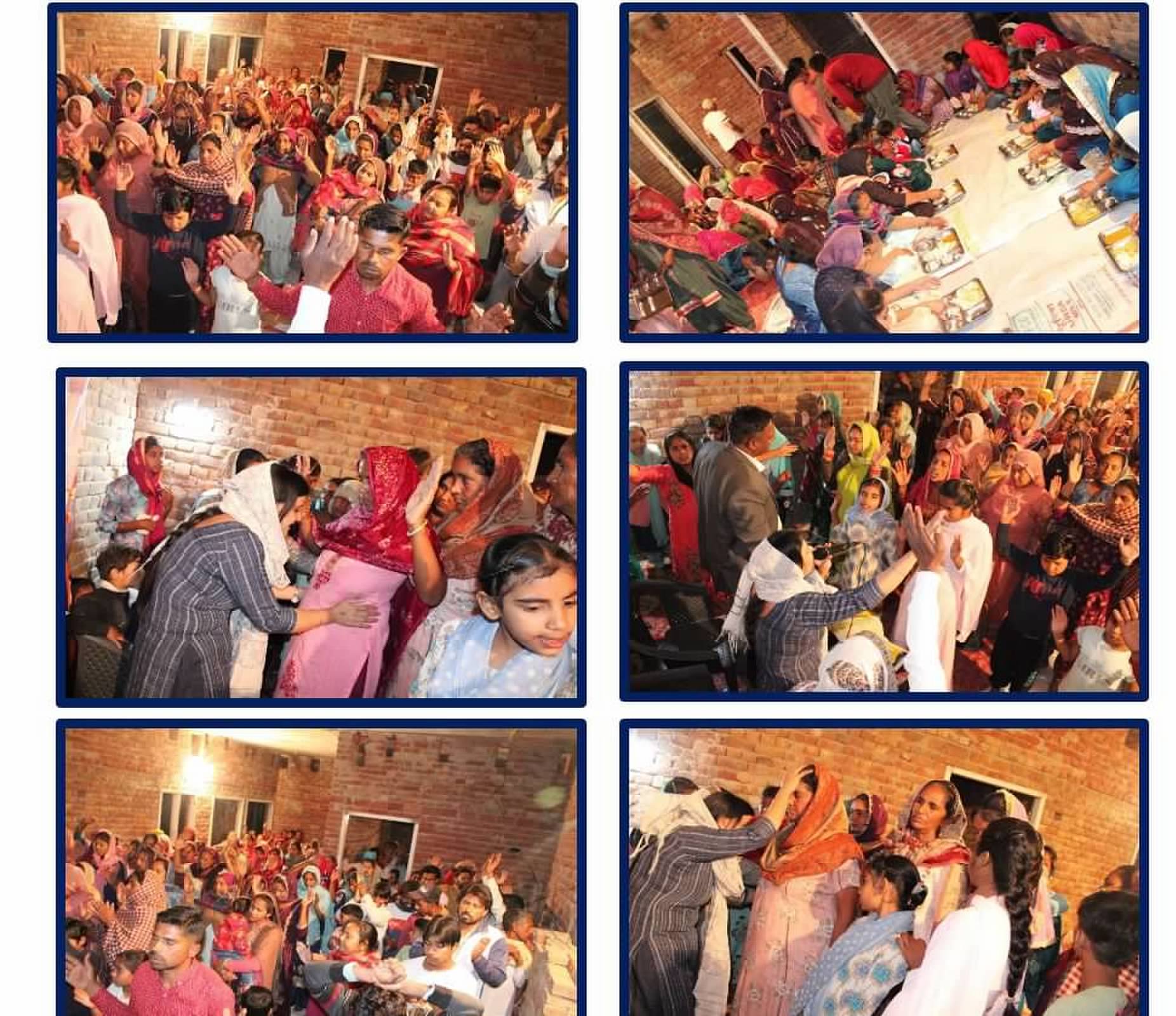 The third gospel meeting and feeding event was organised at Sipat, District Bilaspur, Chhattisgarh. Pastor Satish Kumar arranged this meeting as the gospel has never reached this place. Pator Hanok Nathaniel preached the word to a gathering of nearly 370 people who all came from the neighbouring villages, mostly from lower and backward class who do not have access to education and even the basic human rights and privileges. More than 55 people accepted Jesus and committed their lives to Him. Six people were delivered from the evil spirits. A woman testified that she was not able to walk without crutches as she lost muscle and skin on her feet when she suffered burns. She had pain walking as her nerves were damaged. After laying of hands, she testified of healing from pain and she could walk without crutches. Another woman testified that her son had difficulty in walking and could not run was healed after Pastor Hanok laid hands. He started to run immediately. Pastor Hanok will start visiting this village to care for the new believers.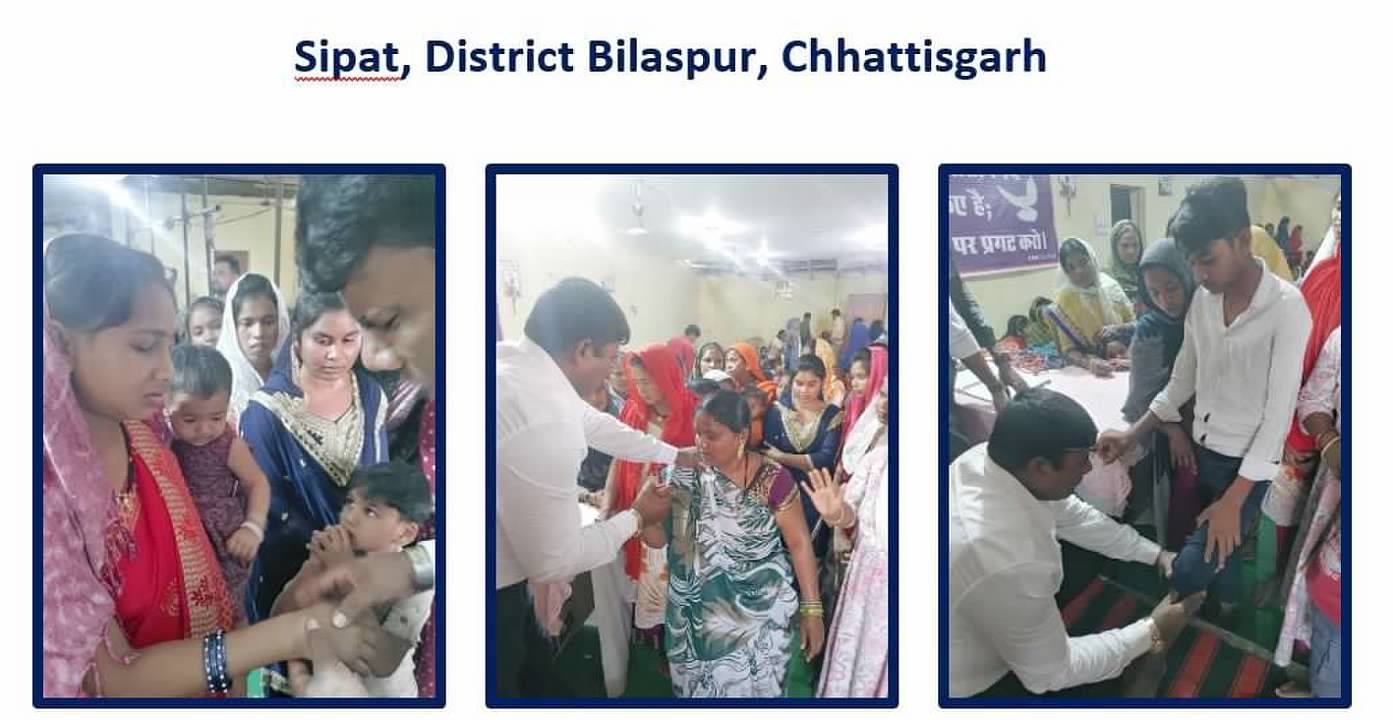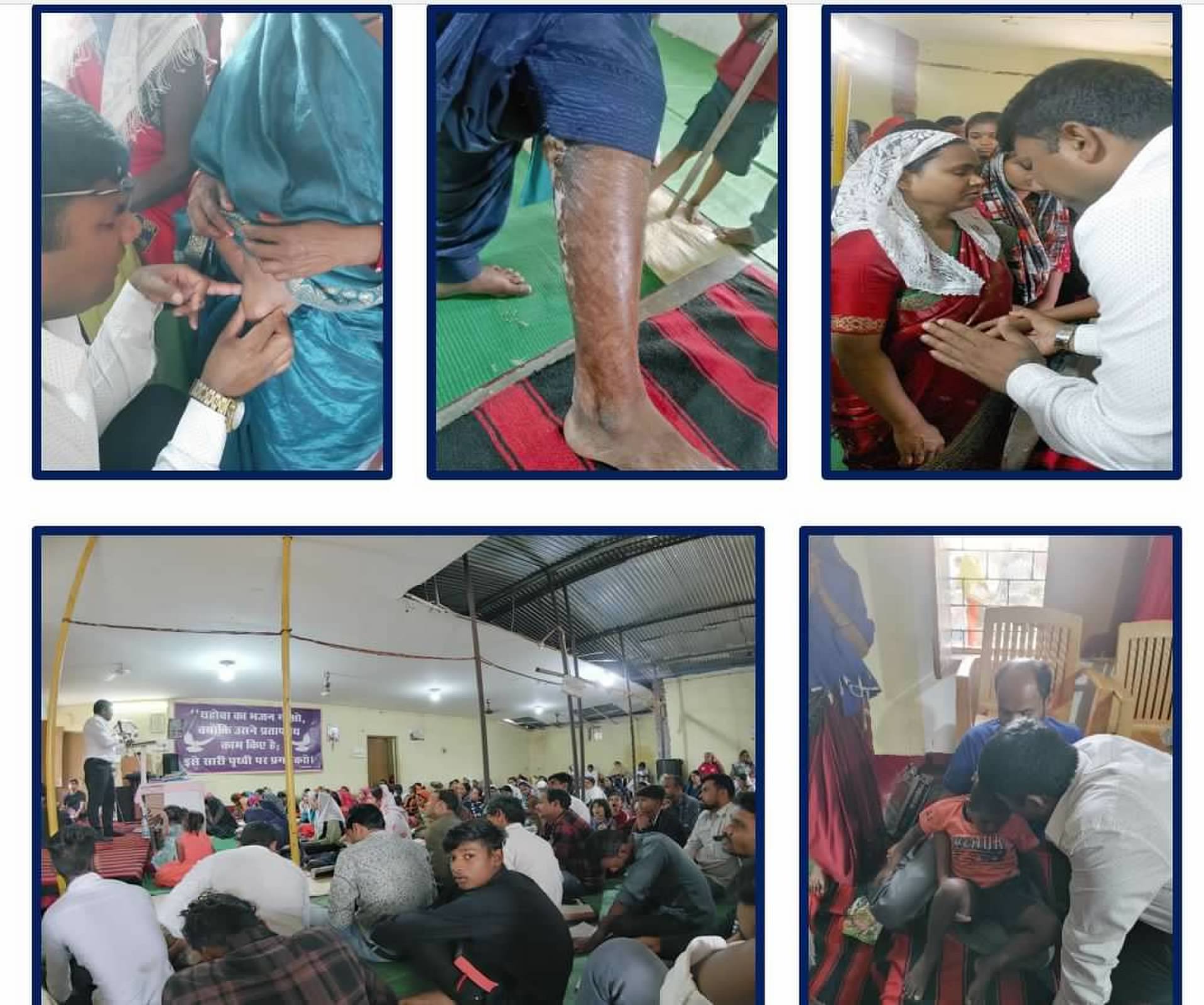 Baptisms and house churches
In March we had 3 baptism services (photos of these services are omitted), 5 people were baptised in Rajasthan, 10 people in Orrisa and 18 people in Delhi. Additionally, Bethel church ministry workers had over 56 house meetings in March. Two new families and 2 individuals are added to Bethel church through these house meetings this month. The Bethel Church congregation continue to have weekly bible study with Nishant David every Saturday. We also continue to have 3 days fasting prayer service on the 1st, 2nd, and the 3rd of every month.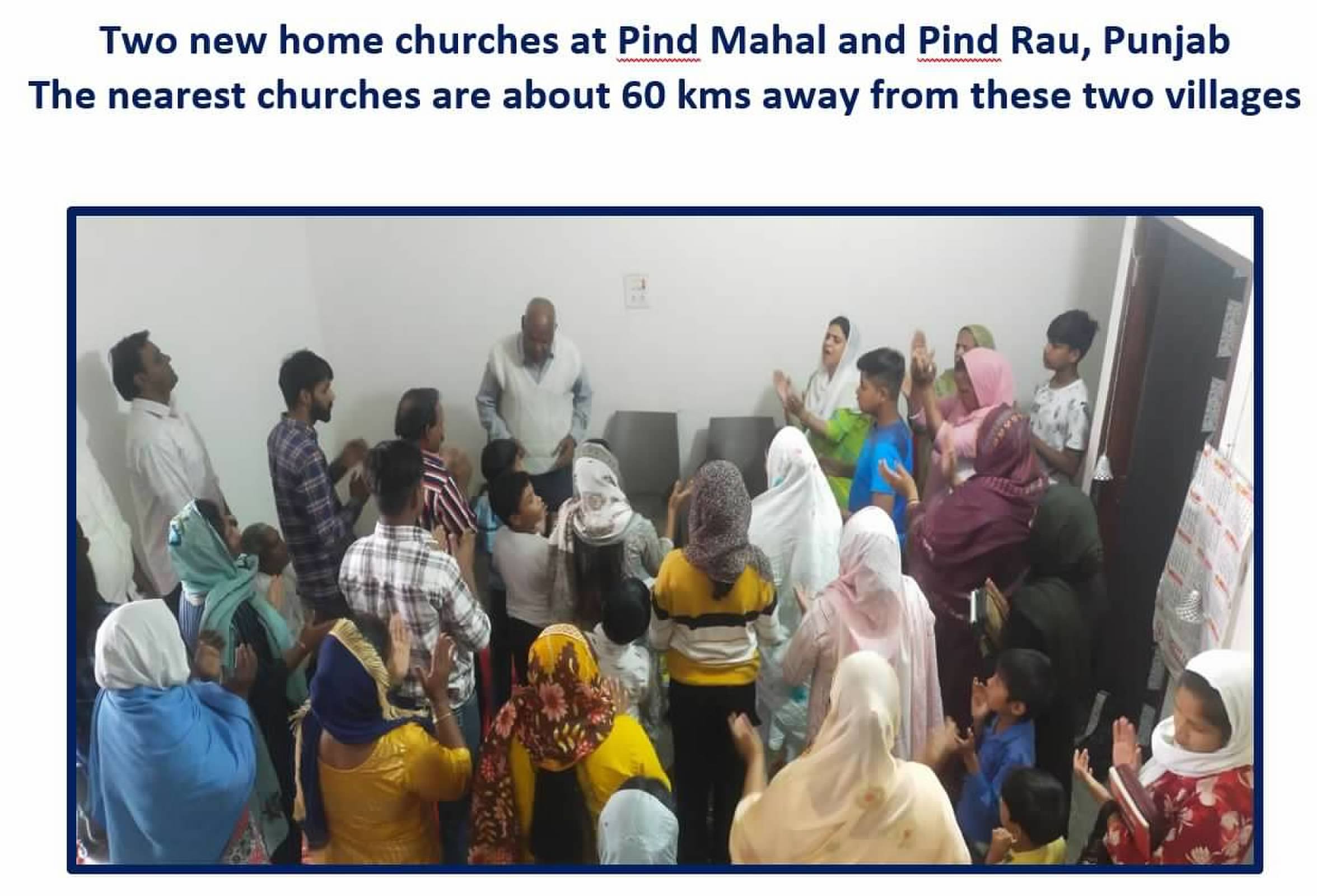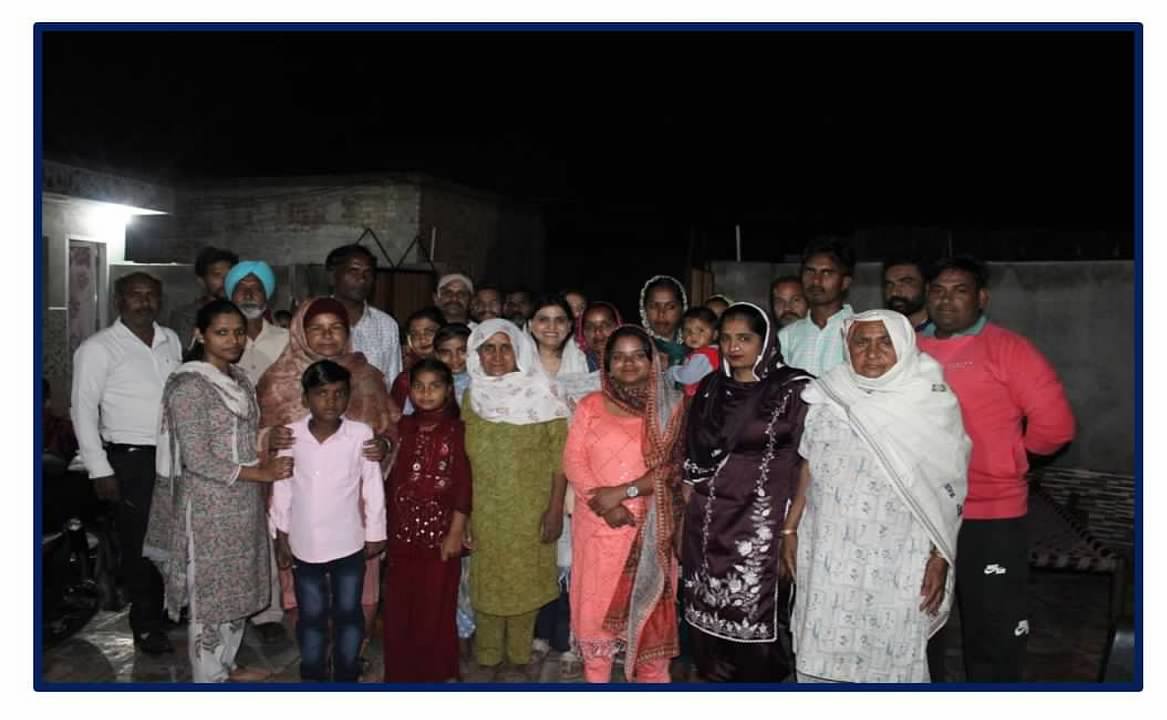 We thank Lord Jesus for all that He does through His people. We give Him all the glory, honour and praise. We also thank all our ministry partners and supporters for their prayers, support and love. May Lord Jesus continue to bless you all.