Praise Report from India – April 2022
.
"What is man that You are mindful of him, And the son of man that You visit him?". Truly we praise God that He deigns to use His people to accomplish His eternal goals.
In March we had two major feeding events and gospel meetings. The first feeding events and gospel meeting was organised by Pastor Sumit in Pind Jalalabade, Ferozepur, Punjab. More than 250 people attended the meeting in this area where the name of Jesus was heard for the first time. Pastor Vikas Teji (Mona) preached the Living Word of God and over 70 people responded to the alter call and accepted Lord Jesus as their Saviour. Evil spirits were manifested in 4 people and all of them were delivered by the power of God. Everyone from the families of all these four people accepted Jesus as their Saviour. A man who came with severe back pain wearing back support belt and braces was immediately healed from the pain after the prayer. He testified that he could not bend down or turn/twist was able to do that freely after the prayer. Many other people testified of healings from knee pain, migraine and other such ailments.
Pind Jalalabade, Ferozepur, Punjab
.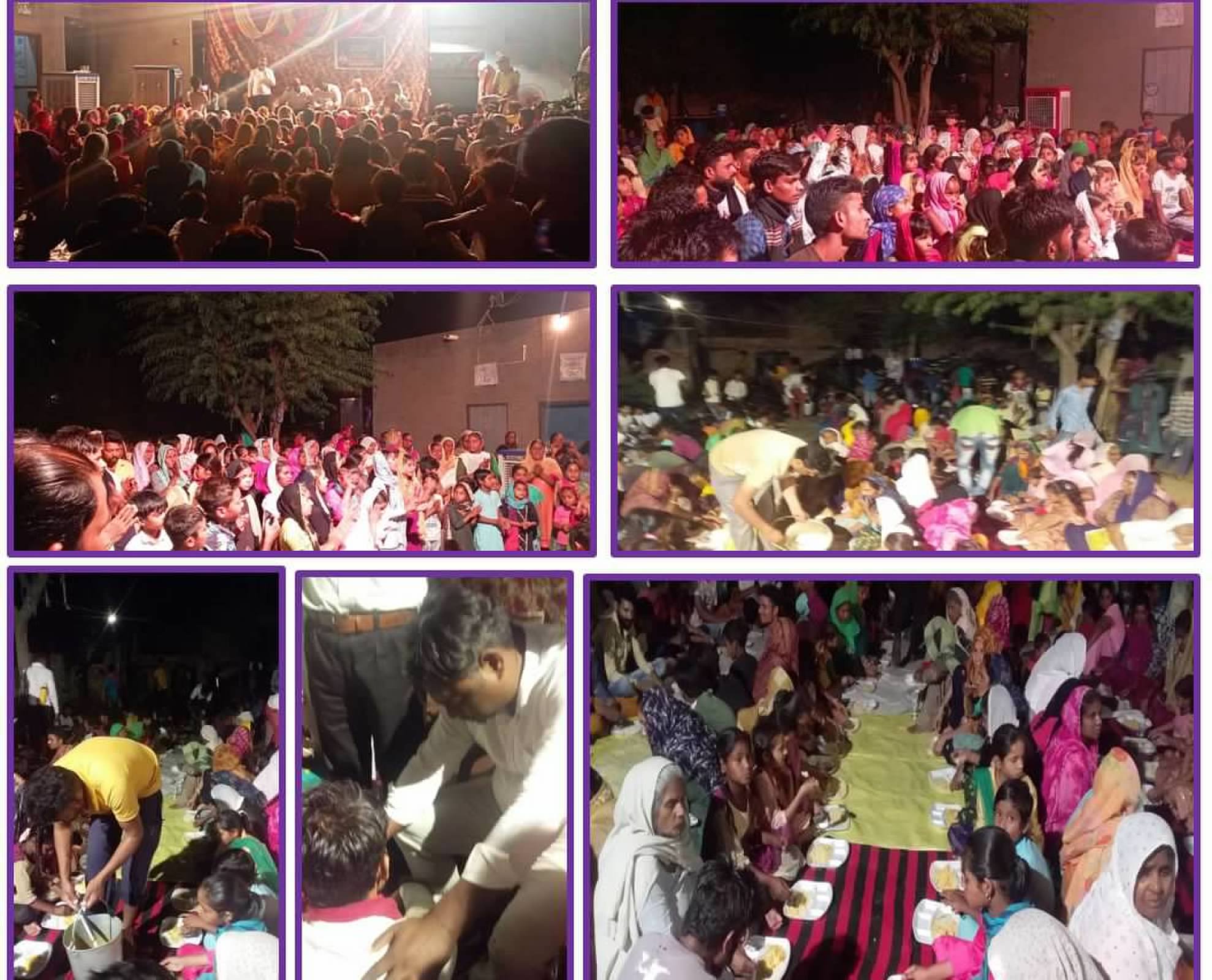 Another feeding event and gospel meeting was organised by Pastor Hanok Nathaniel at Village Bisanpur (below) in District Balauda Bazar, Chhattisgarh. This meeting was also attended by over 250 people. The people of this remote village heard the name of Jesus for the first time and their hearts were touched by the Holy Spirit as over 60 people committed their lives to Jesus when Pastor Hanok Nathaniel preached about the love of God. The majority of population of this poor village is malnutrition as they do not even get proper food. Many people were healed and set free from demons and evil spirits. At least 8 people had very violent evil spirit manifestation and by God's mighty hand all were set free.
.
Village Bisanpur
.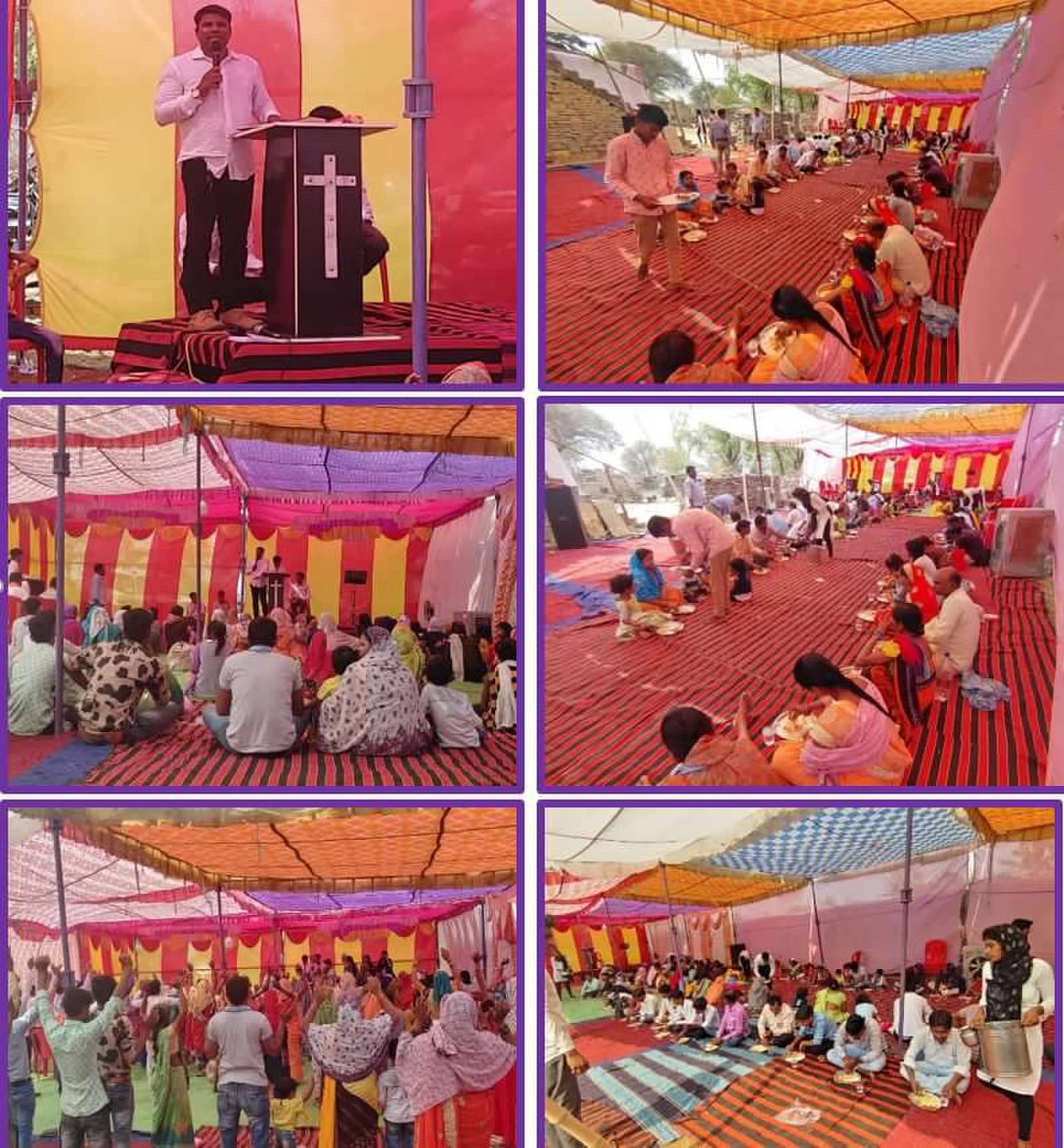 Pastor Ashwini Kumar organised a baptism service in Bargah District, Orissa. 5 people were given baptism in a local river. Similarly in Ferozepur, Punjab Pastor Prem baptized 5 people.
.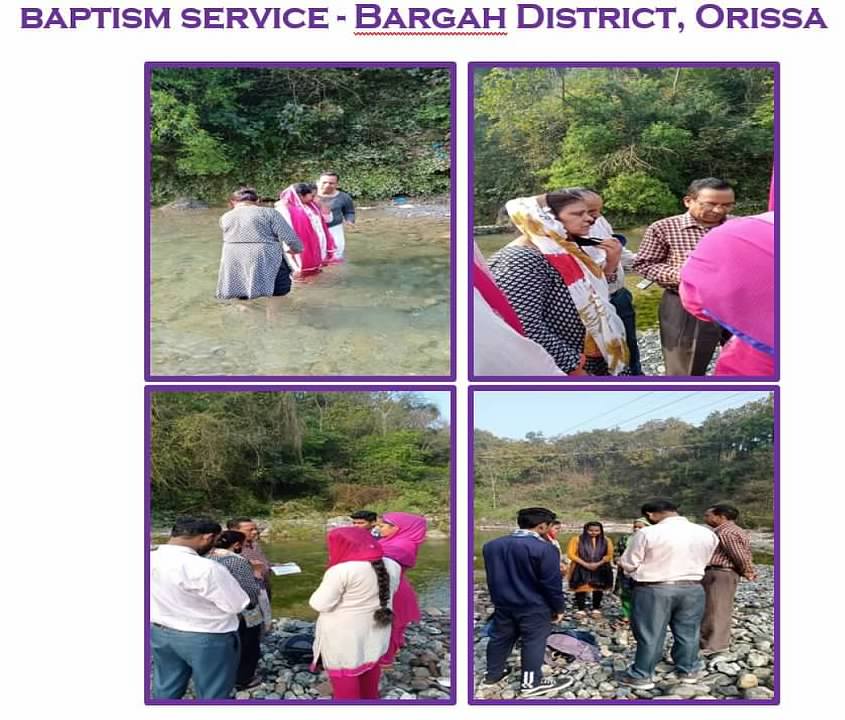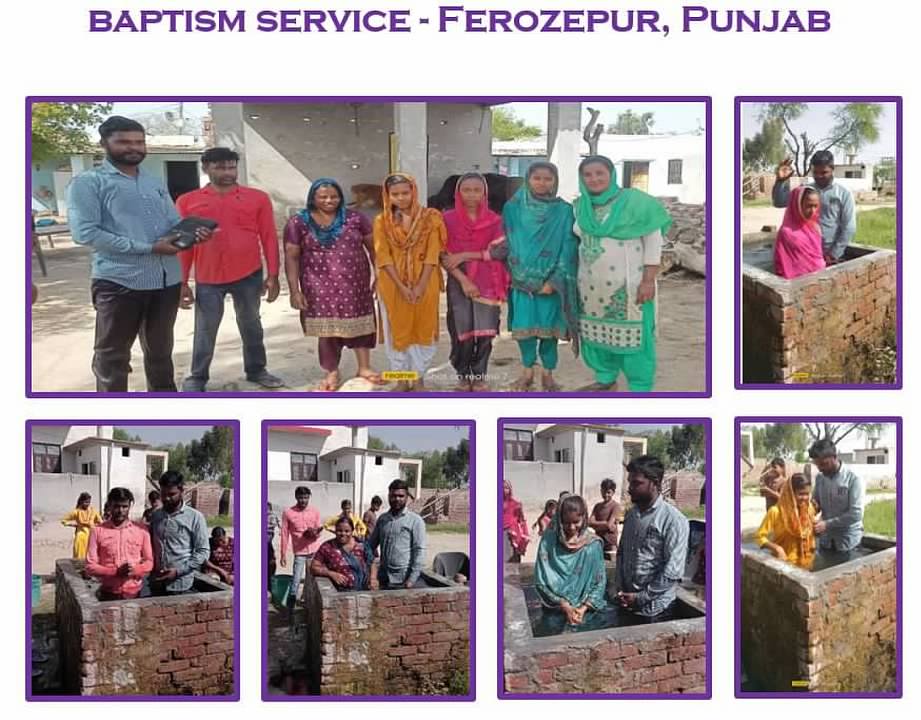 In Delhi Bethel Church had a Baptism Service for the new converts. 40 people were baptised in this service which was attended by over 120 people – including unsaved friends and family members of the newly baptized. As the gospel was shared in this Baptism Service 13 more people (from amongst the friends and family of newly baptized) got saved. 3 of the 13 people received Baptism the same day.
.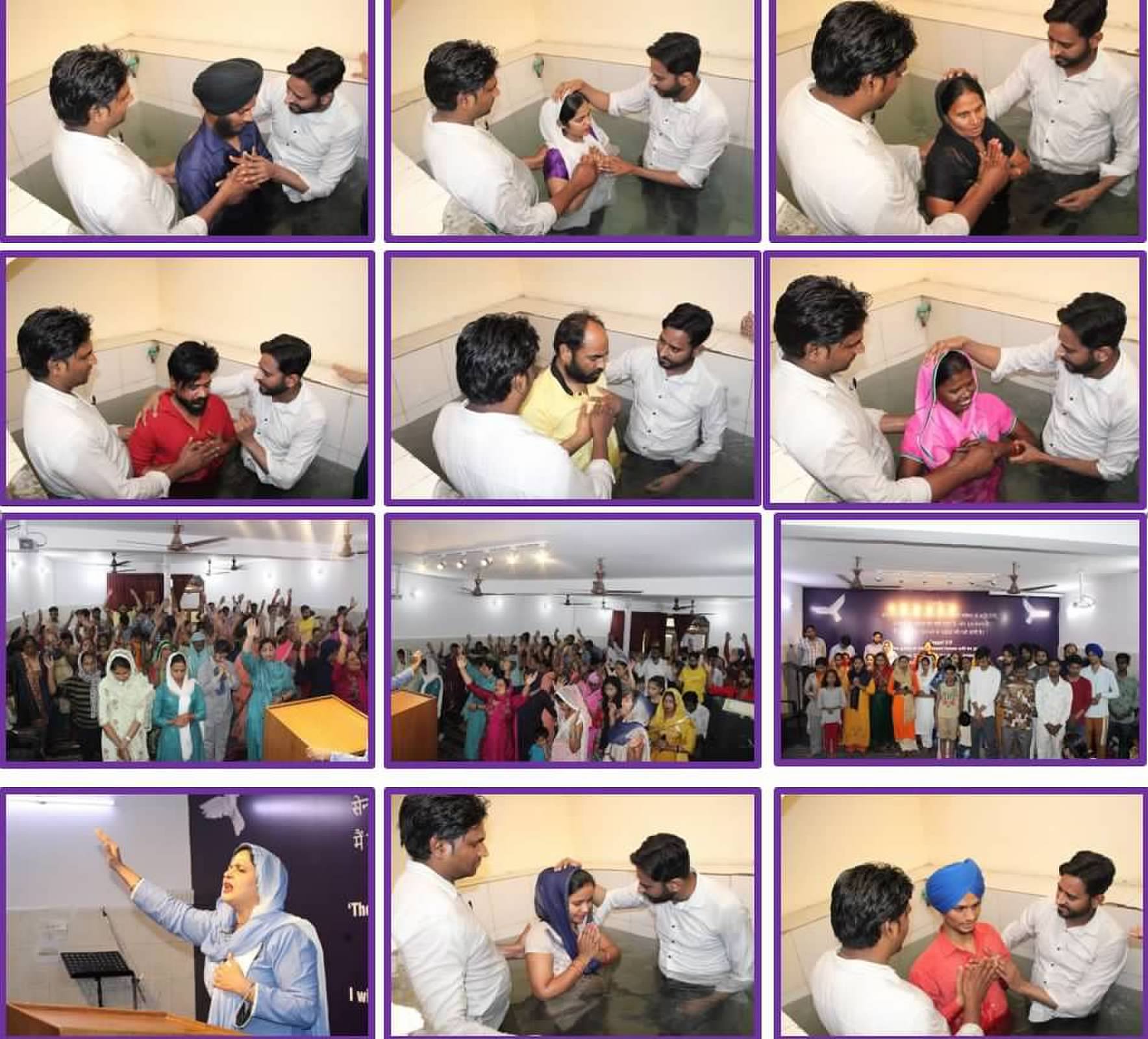 .
Bethel Church had over 32 small group meetings and house meetings in April. These small group and house meetings give our senior members and ministry workers an opportunity to share the gospel and answer questions of friends and relatives of new believers. This has proven to be an excellent way to introduce Jesus to the friends, neighbours and relatives of the new believers.
Bethel Church continues to have an online bible study every Saturday with Nishant David. We also have our 3 days fasting prayer service on the 1st, 2nd, and the 3rd of every month and a weekly fasting prayer every Friday.
We thank God for His mighty works and we thank all our ministry partners and supporters for their prayers, support and love. May Lord Jesus continue to bless you all."