Praise Report – March 2022
We praise God for His mighty works. We had two major feeding events and gospel meetings in Punjab in the month of March.
Pastor Simon was planning for a meeting in Mallanwala since 2020 but because of Covid situation the meeting couldn't get organised. Finally in March Pastor Samuel organised this long pending feeding event and gospel meeting in the town of Mallanwala, Ferozepur, Punjab. Sister Shakuntala (who formerly operated a hair salon) preached the Word of God in this meeting. More than 700 people attended this big event. A great move of the Holy Spirit was seen as over 55 people were delivered from evil spirits. Many people gave their lives to Jesus as they heard the Word of God and witnessed healings and deliverance from evil spirits. The meeting ended very late at around 2 am in the morning as Sister Shakuntala prayed over hundreds of people. Although we didn't get the accurate number of people saved because of the big size of the group it is estimated that over 160 people gave their lives to Jesus. Next day Pastor Samuel shared many healings and deliverance stories. A woman who came with stiff legs, couldn't sit or bend her knees was set free and her knee movement started after the prayer. At least 4-5 people who were not working because of different physical ailments resumed work after God healed them in the meeting.
.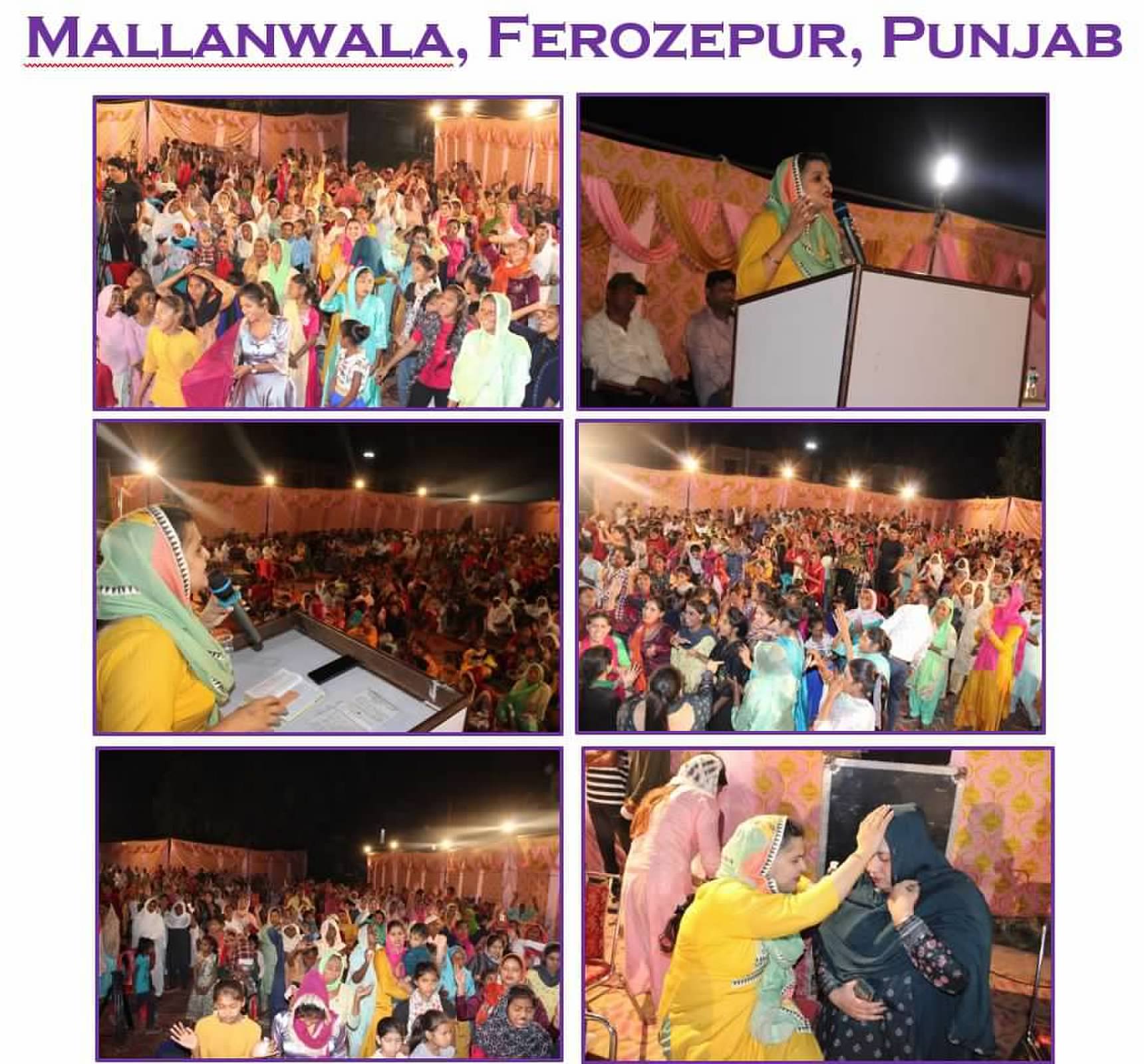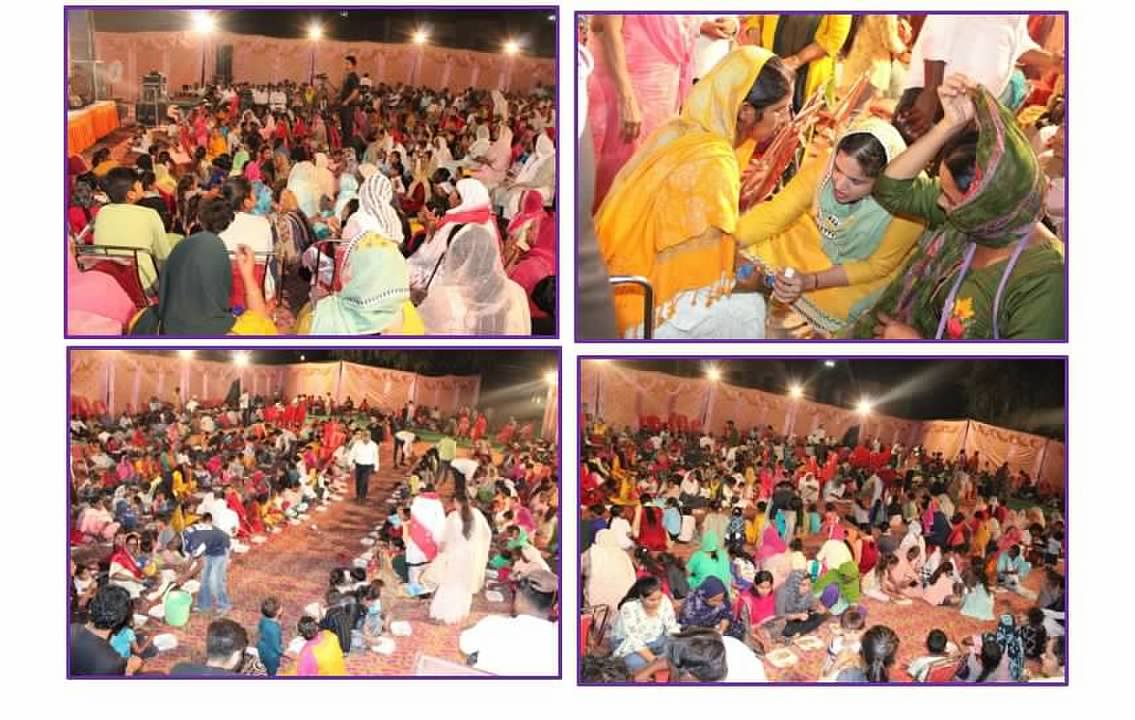 The second feeding event and gospel meeting was organised by Pastor Shingra Singh in Pind Khudra, Ferozepur, Punjab. Pastor Shakuntala preached a message about Faith and Forgiveness to a big gathering of 300 people. Many people testified with tears that the Word touched their hearts and they let go of the past and forgave those who hurt them. Many such people also received the baptism of Holy Spirit. A child with uneven skin problem was healed immediately after the prayer. Witnessing the miracle that whole family gave their lives to Jesus. Five people were delivered from evil spirits including a man who became very violent after the manifestation of the evil spirit. 76 people gave their lives to Jesus in this meeting. Many others reported to healing from different body aches, pain and migraine.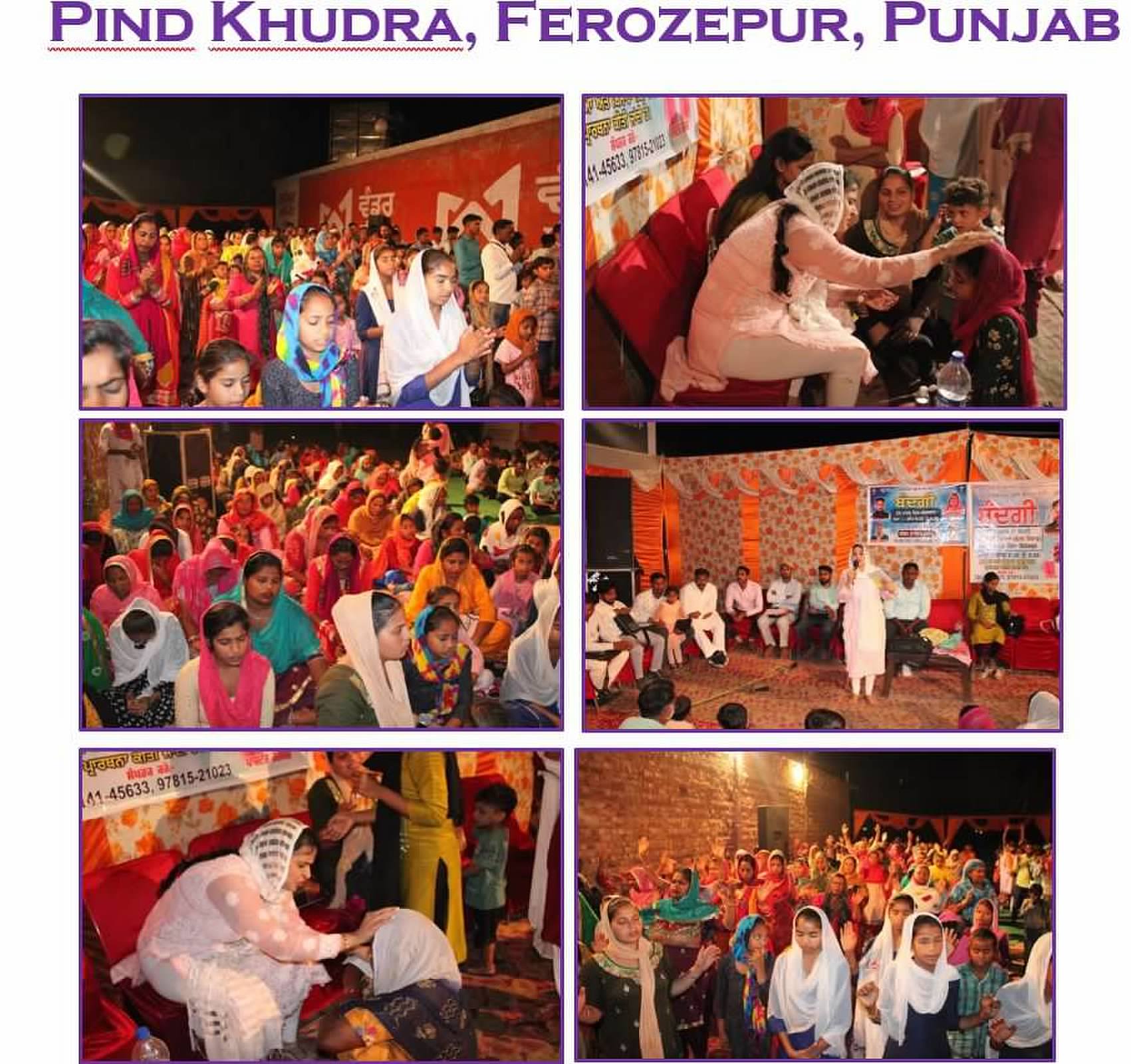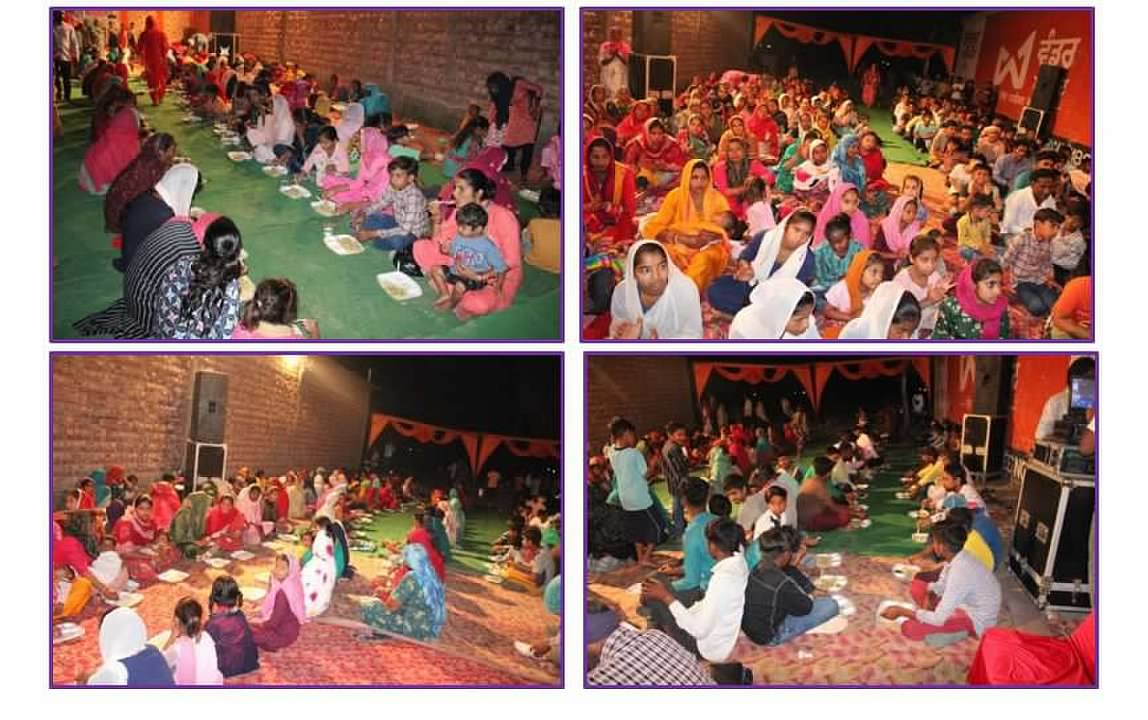 In Chattisgarh Pastor Hanok Nathaniel started a new house church. The host family (originally Hindus) was tortured and tormented for months by the village and the community for becoming followers of Jesus.  However, they stood firm in their faith and went ahead to open their doors to host a house church.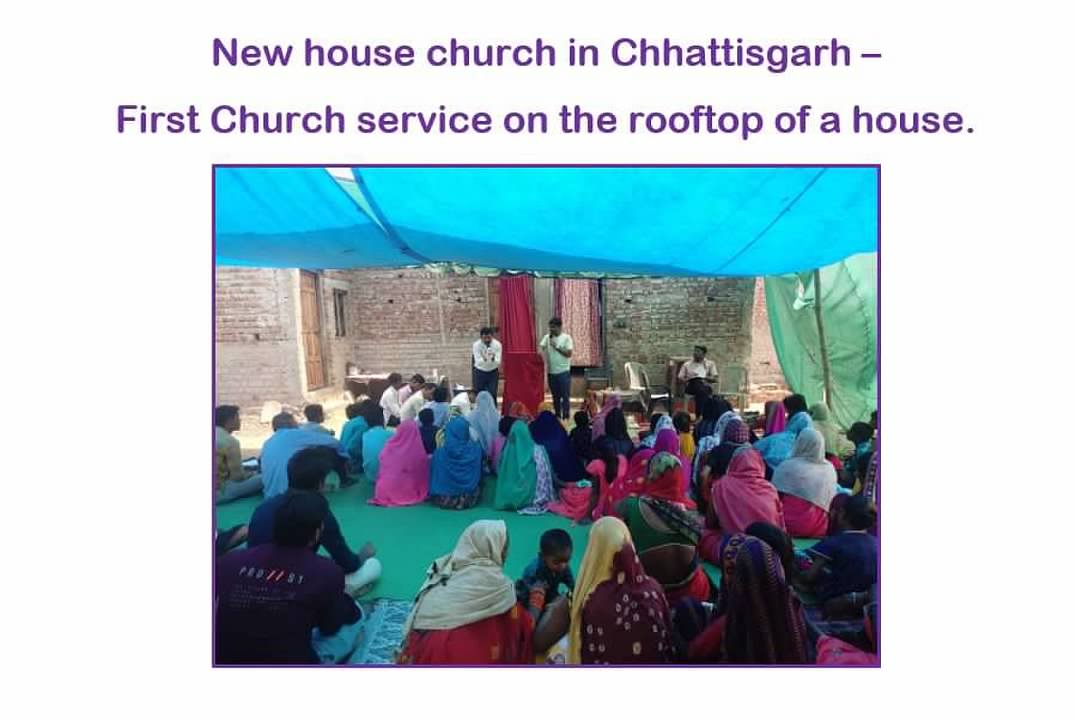 In April, Bethel Church is planning a baptism for those who now ready for baptism. Next month we will also be having baptism services in different parts of Punjab for those ready for baptism.
In Delhi we continue to have small group meetings and house meetings. This month we had over 35 small group and house meetings in Delhi. Bethel Church senior members and ministry workers are committed to this work which brings many new people to Christ. Through the house meetings ministry Bethel church welcomed three new families to the church. One of the family is of a girl who was bed ridden and doctors gave them no hope. She was raised from her bed by the God's mighty hand when Bethel Church senior member preached her the Word and prayed for her. The entire family who was originally Hindus gave their lives to Jesus. They removed all Hindu idols and worship materials from their homes and now have regular prayer meetings at their house.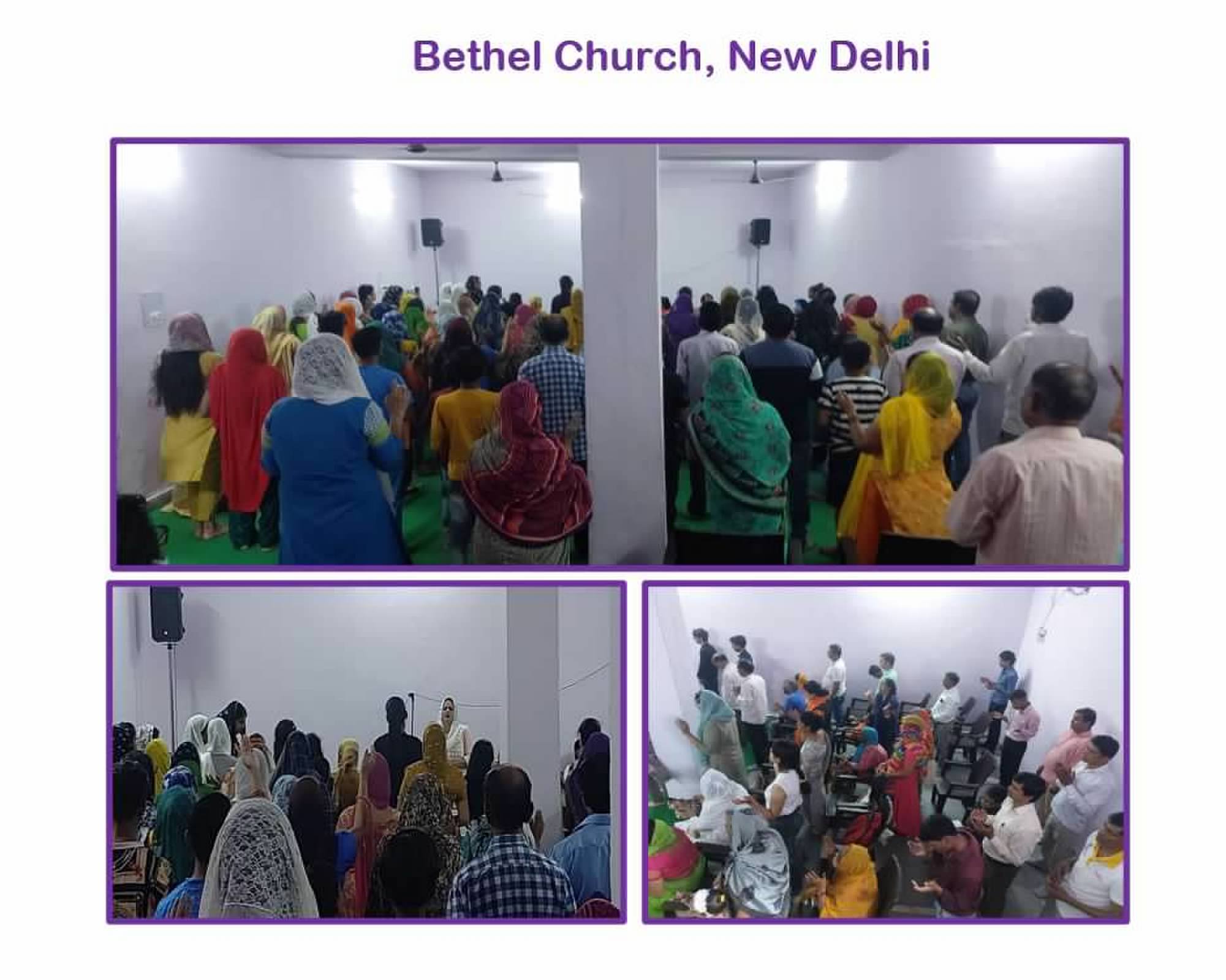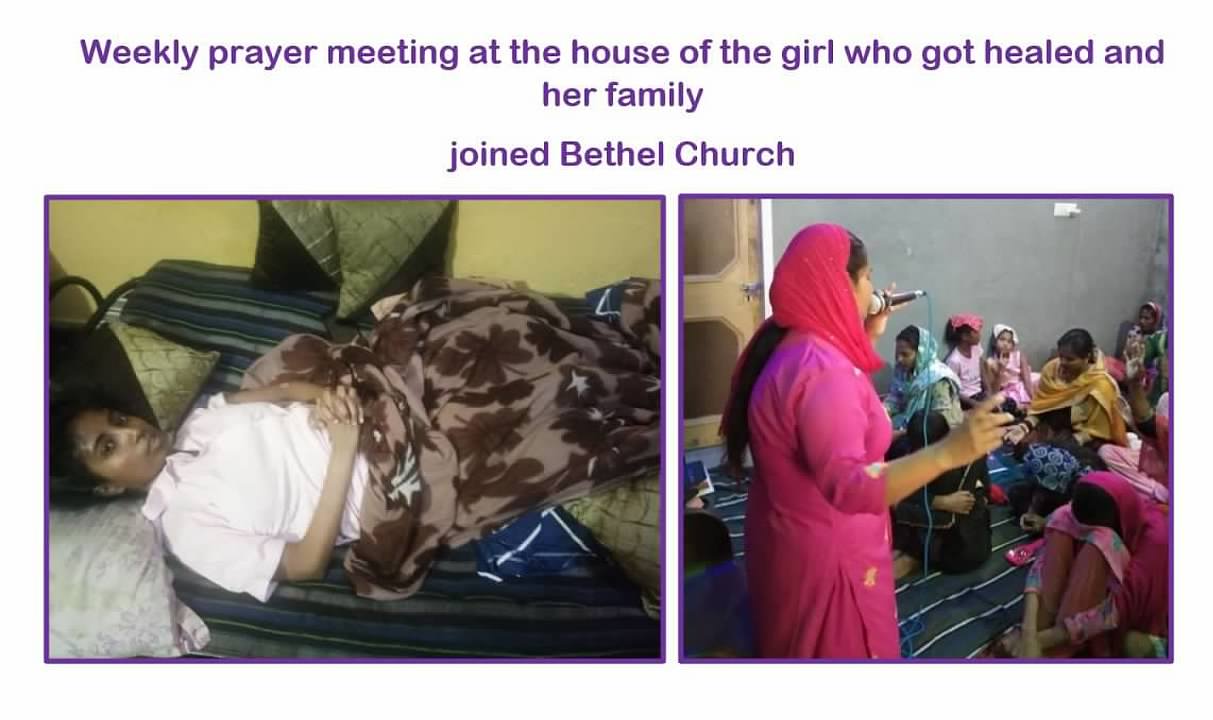 We continue to have online bible study every Saturday with Nishant David. We also have our 3 days fasting prayer service on the 1st, 2nd, and the 3rd of every month and a weekly fasting prayer every Friday.
We thank God for his grace as he uses His people for His work. We also thank all our ministry partners and supporters for their prayers, support and love. May Lord Jesus continue to bless you all.