Oh, that men would praise the LORD for his goodness, and for his wonderful works to the children of men! Psalms 107:31
This month God gave us an opportunity to visit Rajasthan and have two major meetings in Udaipur area. The state of Rajasthan has the worst literacy rate among its female population as the conservative mindset have deterred all social movements related to literacy programmes amongst the women in the state. The significant gap in literacy levels among males and females clearly shows the discrimination against women. Women are seen weaker and reserved to household chores with minimum exposure to the world. As Pastor Shakuntala led and preached at the meeting, people were astonished to see a lady preacher, especially the women.
The first feeding event and gospel meeting was held at a small town of Kherwara Chhaoni of Udaipur district, many from the neighboring villages came to attend the meeting. Pastor Fateh invited over 310 people to this meeting. More than 110 people accepted Lord Jesus as Pastor Shakuntala shared the gospel. One woman who came with paralyzed hand, received healing after laying of hands. She showed her moving hand and testified to the gathering. Another woman who lost movement in her legs after she suffered an accident a few years ago, received healing. She too testified to the crowd that she felt current and warmth in her legs as Pastor Shakuntala laid hands on her. She walked, sat down and got up comfortably. Another man who came with a red eye, because of a clot in his eye. The doctors told him there was no cure for him. He reported after 4 days to Pastor Fateh that the clot was gone from his eye. As this is a heavily Hindu dominated area many evil spirit manifestations happened in the meeting. At least 20 people received deliverance from the evil spirits.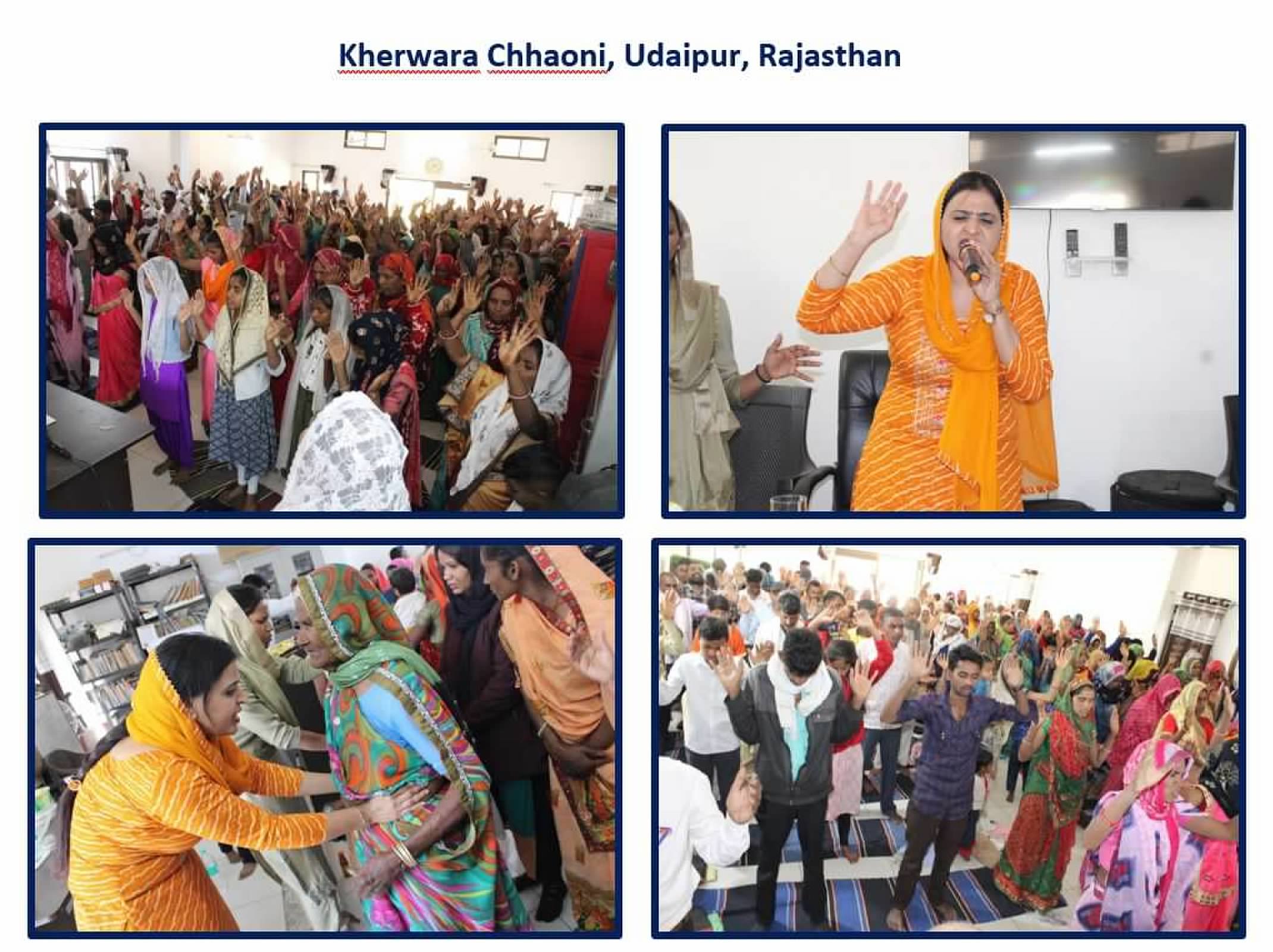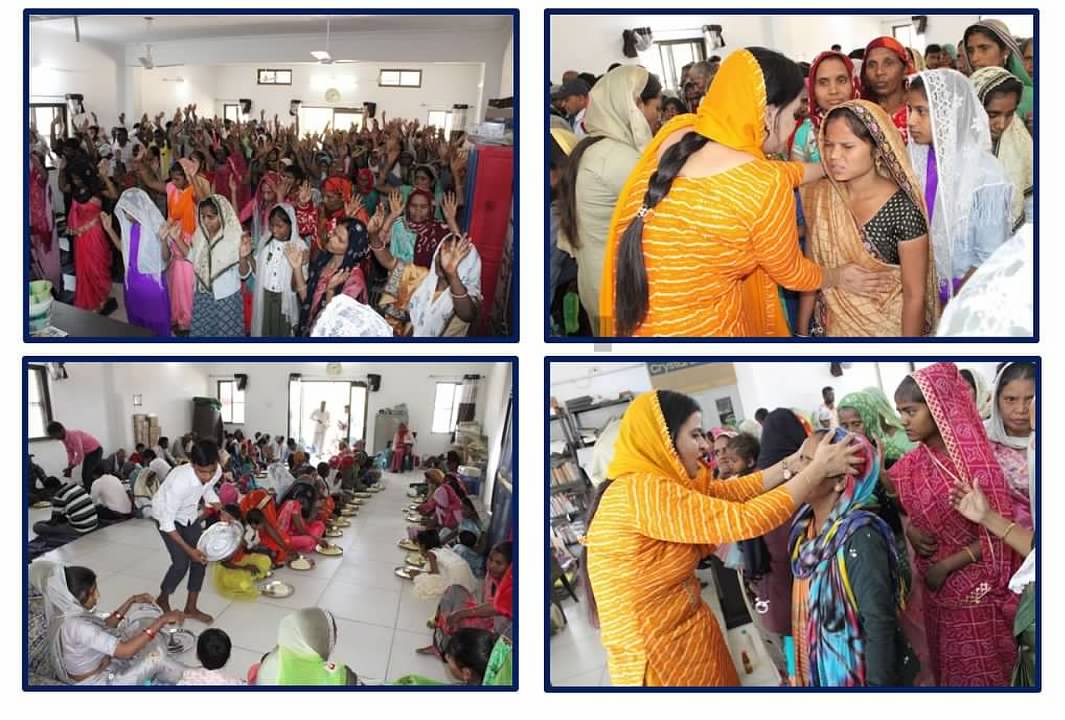 The second feeding event and gospel meeting was organised at Masaron Ki Ovri village is located in Rishabhdeo tehsil of Udaipur district. Pastor Badri Prasad has been working in this area and organised this big meeting inviting people from the neighboring villages. Pastor Shakuntala preached the about the Gift of Holy Spirit to a gathering of 270+ people. Over 70 people came forward to accept Jesus Christ as Lord. A great move of Holy Spirit was seen in this meeting and women were especially touched by the Holy Spirit. Many women received the gift of tongues and committed their lives to serving the Lord.   A big group of women also expressed interest in having a monthly woman meeting and would like to Pastor Shakuntala to lead it. We will work with Pastor Badri Prasad to organise this to encourage these ladies. Also in this meeting 7 people were delivered from the evil spirits. One lady who suffered from body tremors was healed instantly as her shaky arm stopped shaking right after Pastor Shakuntala laid hands on her. Another man testified that he suffered from Tinnitus (ringing ear) for many years and after laying of hands the ringing noise stopped in his ears. Many other testified of healing from pains, aches and migraines.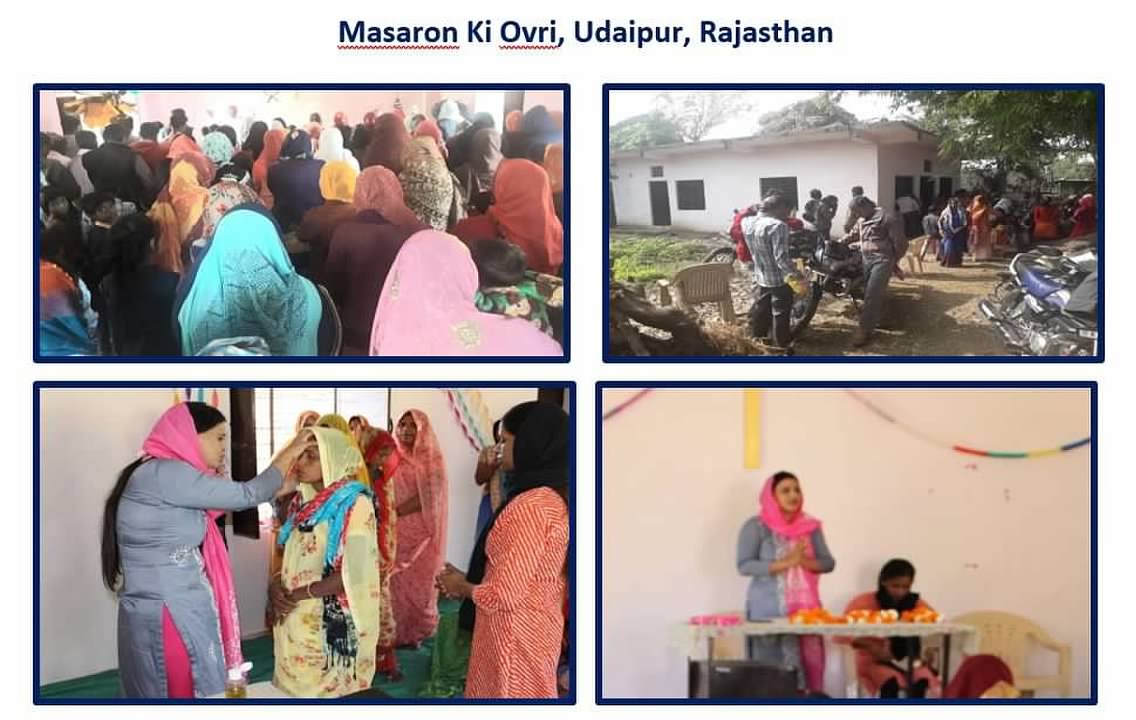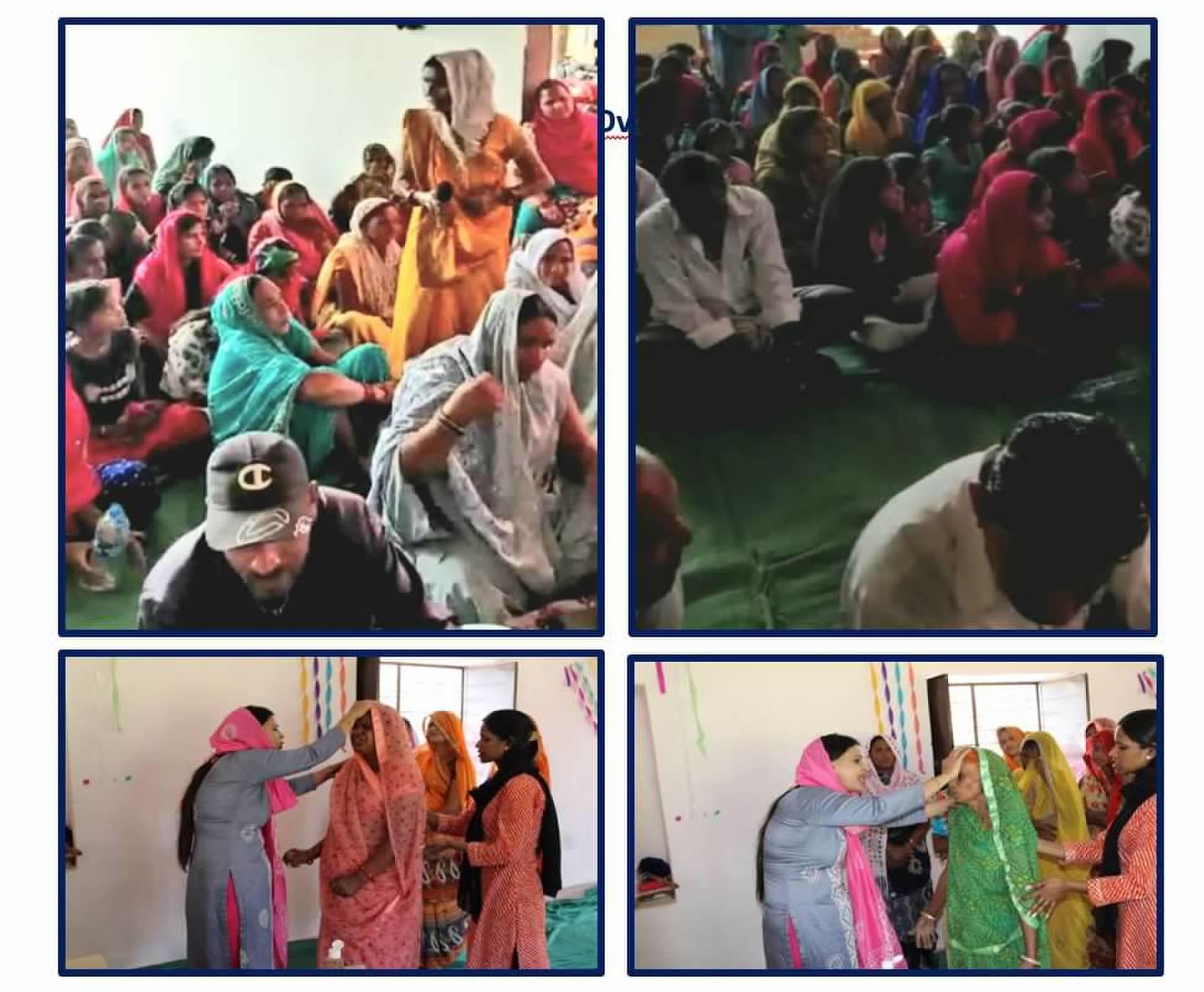 Bethel church ministry workers had over 40 house meetings in February. Three new families are added to Bethel church through these house meetings this month. We continue to strengthen the congregation in the Word through our weekly bible study with Nishant David every Saturday. We also continue to have 3 days fasting prayer service on the 1st, 2nd, and the 3rd of every month.
We thank Lord Jesus for His great mercy and love. We thank Him for His marvelous works and give Him all the glory, honour and praise. We also thank all our ministry partners and supporters for their prayers, support and love. May Lord Jesus continue to bless you all.