Praise Report from Elijah Challenge Pastors in North India – November 2022
 O give thanks unto the Lord; call upon His name: make known His deeds among the people. Psalms 105:1
In November God took us to Chhattisgarh to hold two public meetings. The first open air meeting was organised by Pastor Hanok Nathaniel at Village Bhuigaon in District Janjgir-Champa, Chhattisgarh. We had a feeding event and a gospel meeting at this place in September 2021 and a lot of new people had joined Pastor Nathaniel's church since. There are a lot of tribal people in the surrounding area of about 20 kms of this village. Pastor Nathaniel holds church services on Wednesday, Friday and Sunday at different places within this 20 kms. One lady who got saved last year was told by her tribe to renounce her faith in Jesus Christ. The woman was stripped and paraded naked in front of 400 people to humiliate and harass her to renounce her faith in Jesus. She survived all the torture and continue to proclaim the name of Jesus and regularly attend the church. She has been banished by her tribe and community and no one speaks to her in the village. Pastor Hanok and other Christian families visit her and help her with her needs. Similarly, another 10 families from another neighboring village are banished by their community for becoming Christians. However, by God's grace and love all these families take care of each other and are standing strong in their faith.
This month, despite of so much opposition from the village leadership over 350 people attended the feeding event and Gospel meeting from about 10 neighboring villages. A great move of Holy Spirit was seen in this meeting as 85 people gave their lives to Jesus and over 40 people were delivered from the evil spirits. Wizardry and witchcraft are relevant in their area. A few evil spirits were so violent that they hurt the people really bad before leaving. The evil spirit in one woman caused her to bang her head on the ground to the extent that she was bleeding from the head and nose. When she was delivered, she testified and told the crowd what was happening inside of her and how powerful the name of Jesus is. A great fear of God was seen in the crowd as they witnessed healings and deliverance from the evil spirits.  Another man testified that he couldn't bend his knee after an accident a few years ago and he could bend his knee and walk better after the ministry.
.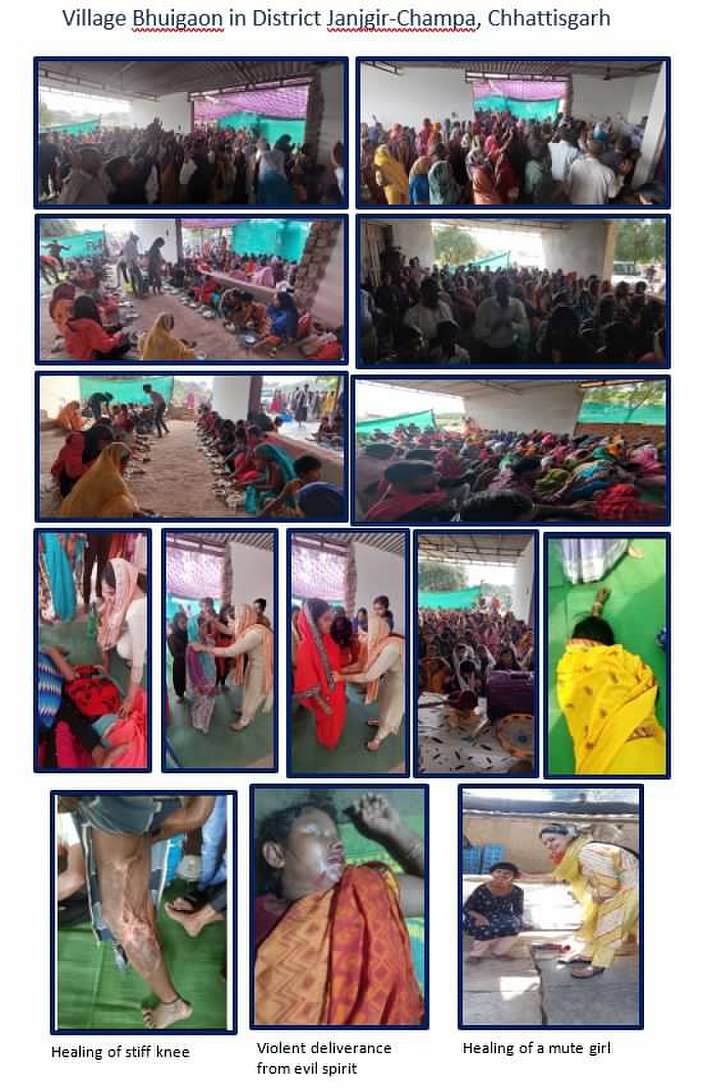 Pastor Shakuntala and Pastor Hanok Nathaniel visited the village leaders the next day to talk to them. At one of the village leaders house there was a mute girl who started speaking after Pastor Shakuntala prayed for her. Her first words were "Jai Masih Ki" (meaning Praise the Lord). Her who family gave their lives to Jesus and have joined Pastor Hanok's church.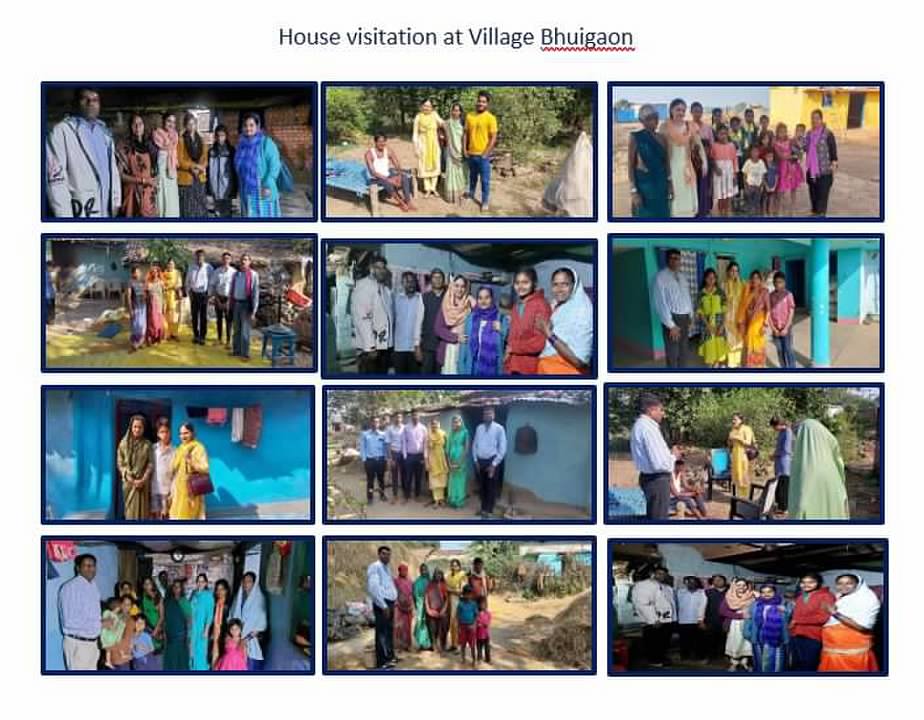 The second feeding event and gospel meeting was organised by Pastor Lekhiram at Village Bajarbhata in District Baloda Bazar, Chhattisgarh. This meeting was attended by approximately 180 people. There was a small hall and most people had to sit or stand outside the hall. However, God touched people everywhere, both inside and those standing outside. Over 45 people accepted Jesus. In this area too wizardry and witchcraft are prevalent and so there were many evil spirit manifestations in the meeting. About 26 people were delivered from evil spirits. In a few cases people vomited ashes when they got delivered which showed that they were under witchcraft of some sort. A woman testified that she had a tumor in her stomach that could be felt over the skin was instantly healed as her tumor disappeared after the prayer. Two more brothers testified of healing from cervical pain after the prayers. Another girl who had skin allergy testified the next day that the itching stopped on her hand after the prayers. Many other people testified of healing from pain, migraine and body aches.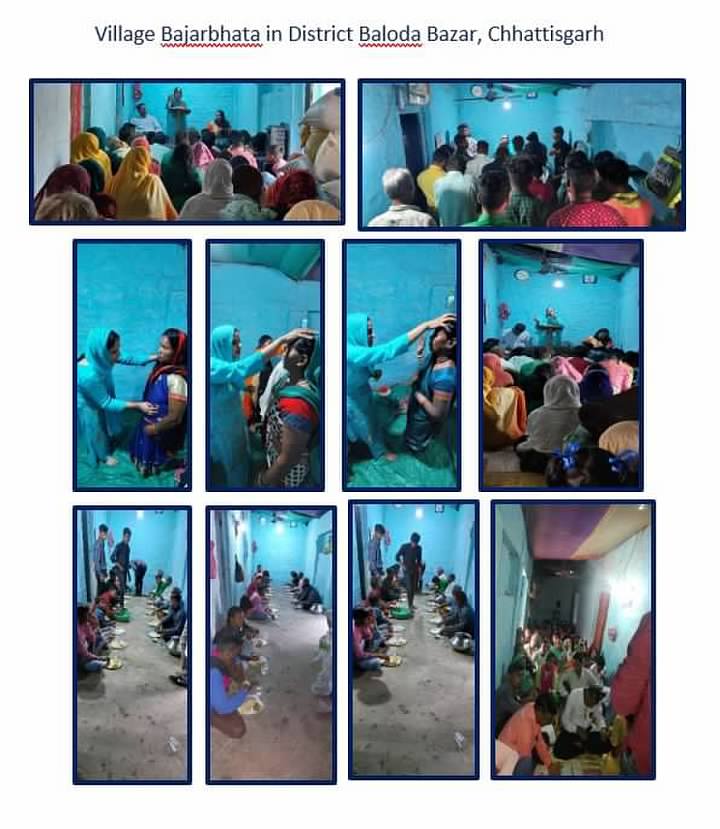 Bethel church had 18 baptisms in November. Most of these precious people got saved through the house meetings. This month we had 37 house meetings this month. Seven people of three new families are added to the church this month. We continue to have our weekly bible study online every Saturday with Nishant David. We also continue to have 3 days fasting prayer service on the 1st, 2nd, and the 3rd of every month. Many people join us for the fasting prayer and pray over all the prayer requests received by the church.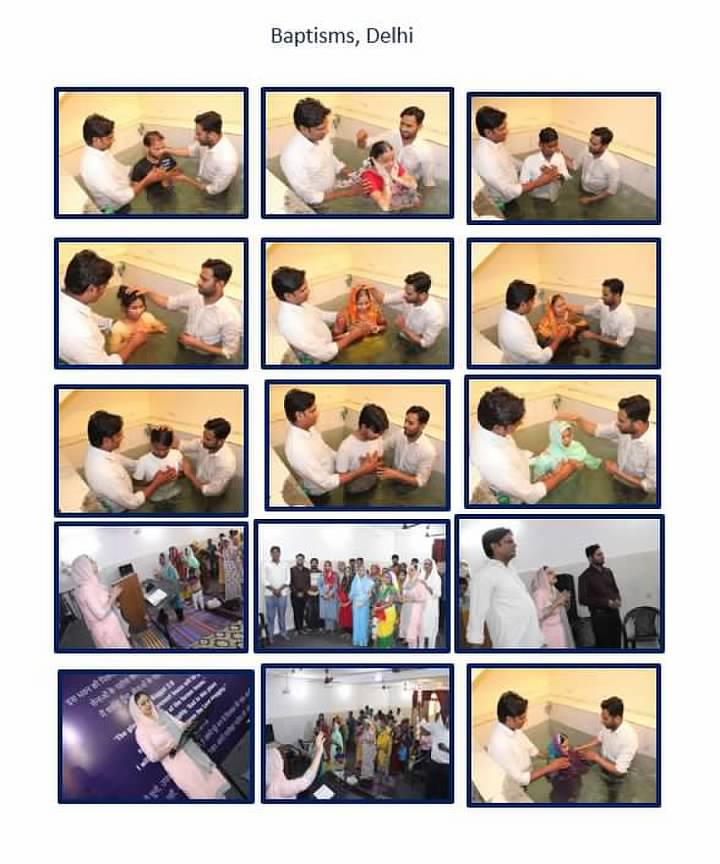 We praise Lord Jesus for His goodness, grace and mercy. We also thank all our ministry partners and supporters for their prayers, support and love. May Lord Jesus continue to bless you all.
Elijah Challenge Co-Worker in India
December 12, 2022
.
Supernatural miracles in Third World Missions do not conflict with Cessationism
.
Endorsement from Distinguished Pastor with Doctorate from conservative Westminster Theological Seminary
Endorsement by Houston Pastor Donnell Vigers who hosted Reinhard Bonnke Crusade in 2013

A thousand reports of the miraculous from our nameless workers
.
.
The Elijah Challenge equips nameless harvest workers to reach resistant people groups fruitfully by training them to heal the sick miraculously and consistently as Jesus did and as he promised that believers would do (John 14:11-12)—as irrefutable evidence that Jesus is the Messiah and the only way to the One True God who created the heavens and the earth. Such miracles are NOT the result of the gift of healing, but rather the supernatural authority and power over diseases and demons which Jesus gave to all His disciples in Luke 9:1 and Luke 10:9. In the green link above there are posted approximately 1,000 reports of the miraculous similar to those at the top of this page. These thousand reports (out of thousands of reports) were received from our workers during approximately the past five years.
Since 2018 our trained workers in and around Odisha have planted 1,205 new house churches with over 48,000 new believers through May 2022, reaching 38 previously unreached people groups, including high caste Hindu groups which are among the most resistant and difficult to reach. This is in the region of Orissa (Odisha) State alone, considered the poorest state in India where Fundamentalist Hinduism reigns. Water baptism is illegal. Up in North India our trained harvest workers are seeing similar harvests among the Hindus and Sikhs.
Mission Leaders, if we are available we are able to train your Third World harvest workers with The Elijah Challenge—at our own expense. We can do so using the zoom app.
.
.
CONSISTENT miraculous works in Missions for non-charismatic EVANGELICALS
.
Just a few of the approximately 1,300 (and counting) house churches planted by our harvest workers in Orissa & neighboring states in four years despite persecution & opposition
.
"The Elijah Challenge is the gateway into the deep things of the Spirit."