Praise Report – November 2021
In the month of November four major evangelical meetings and feeding events were organized in North India.
Pastor Shakuntala and Pastor Gurvinder had a one-day gospel meeting and feeding event at a small village at Border Road in Ferozepur, Punjab. This meeting was attended by over 175 people and about 85 people accepted Jesus Christ as their Lord and Saviour. Pastor Shakuntala, Pastor Gurvinder and Pastor Vikas Teji ministered to those in need and many people testified of healing and deliverance. Two people were delivered from evil spirits and they praised God as they were set free. One woman reported after 3 days of her healing from skin infection as her wounds started to dry up. Another Sikh man who wasn't able to work because of weakness went back to work on the following day after he was ministered to in the meeting.
A few days later another gospel meeting and feeding event was organized by Pastor Raj Kumar in Shahjahanpur, Uttar Pradesh. Pastor Raj Kumar preached the word of God and over 65 people committed their lives to Lord Jesus in a gathering of 155 people. People in this poor village were very happy to receive a good meal. Over 30 people testified of the touch of Holy spirit and healings. More than 10 people were delivered from the evil spirits. One woman who came with severe back pain and couldn't even sit was healed and started jumping with joy, praising God.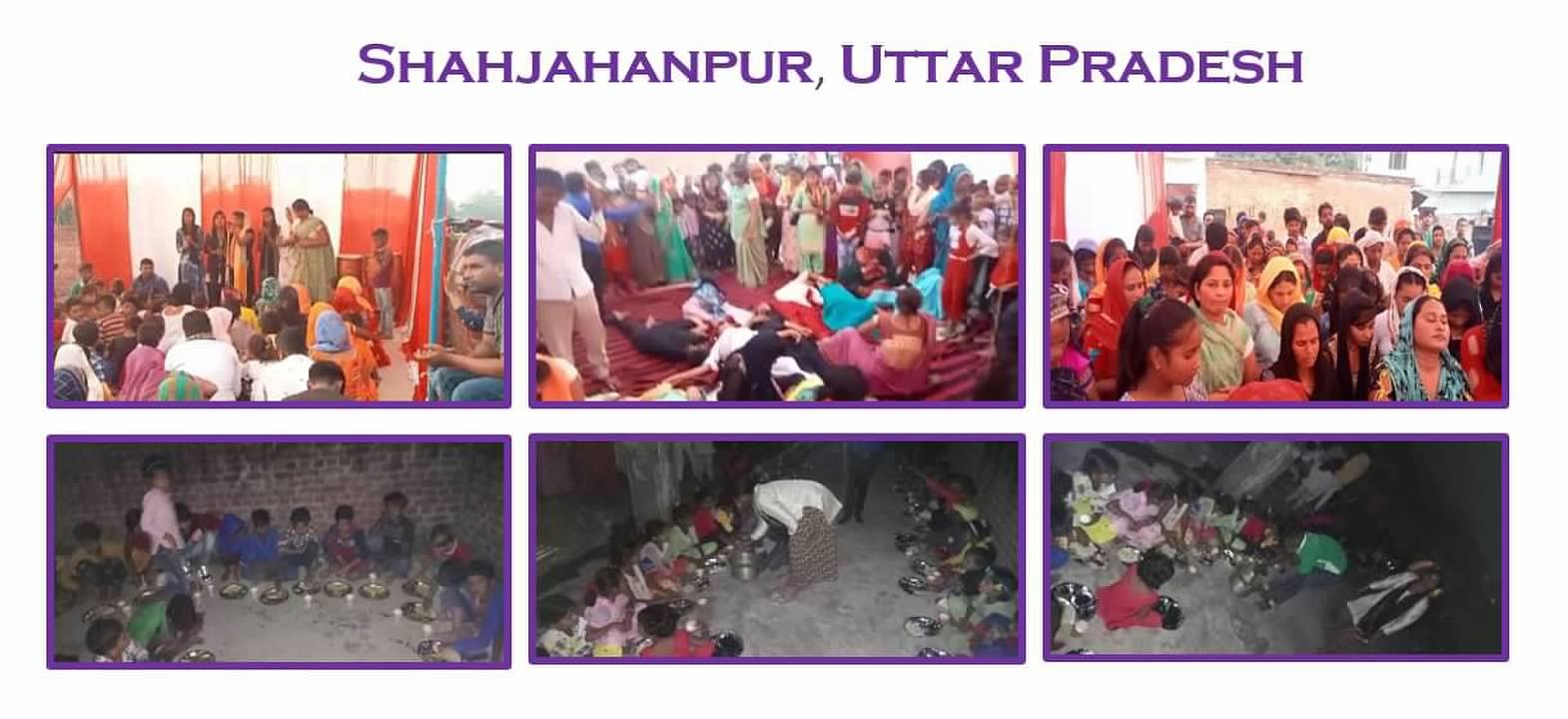 Pastor Surender organized another gospel meeting and feeding event in village Shanga Pind, Jalalabad, Punjab. A great move of Holy spirit was experienced in this meeting as Pastor Shakuntala preached the word of God and ministered to the sick and needy along with Pastor Vikas Teji. Over 350 people attended this meeting and more than 116 people accepted Lord Jesus as their Saviour. Many people testified of healings and deliverance among which was a testimony of a man who was wheelchair bound started to walk on his own after the ministry. Two people were set free from evil spirits and over 30 people received the gift of tongues.


Pastor Dayanand had a one-day gospel meeting and a feeding event in the slums of Sidharth Nagar, Gorakhpur, Uttar Pradesh. This was the first-time people heard the name of Jesus in this area. The meeting was attended by over 100 people and about 45 people accepted Jesus Christ as their Lord and Saviour. Pastor Dayanand reported of many healings and deliverance including the one of a woman who was evil spirit possessed from the childhood was set free. Many others testified of healing from back pain, body pain and migraine. Pastor Dayanand will be starting a house church in this area as there is no local church in this remote area.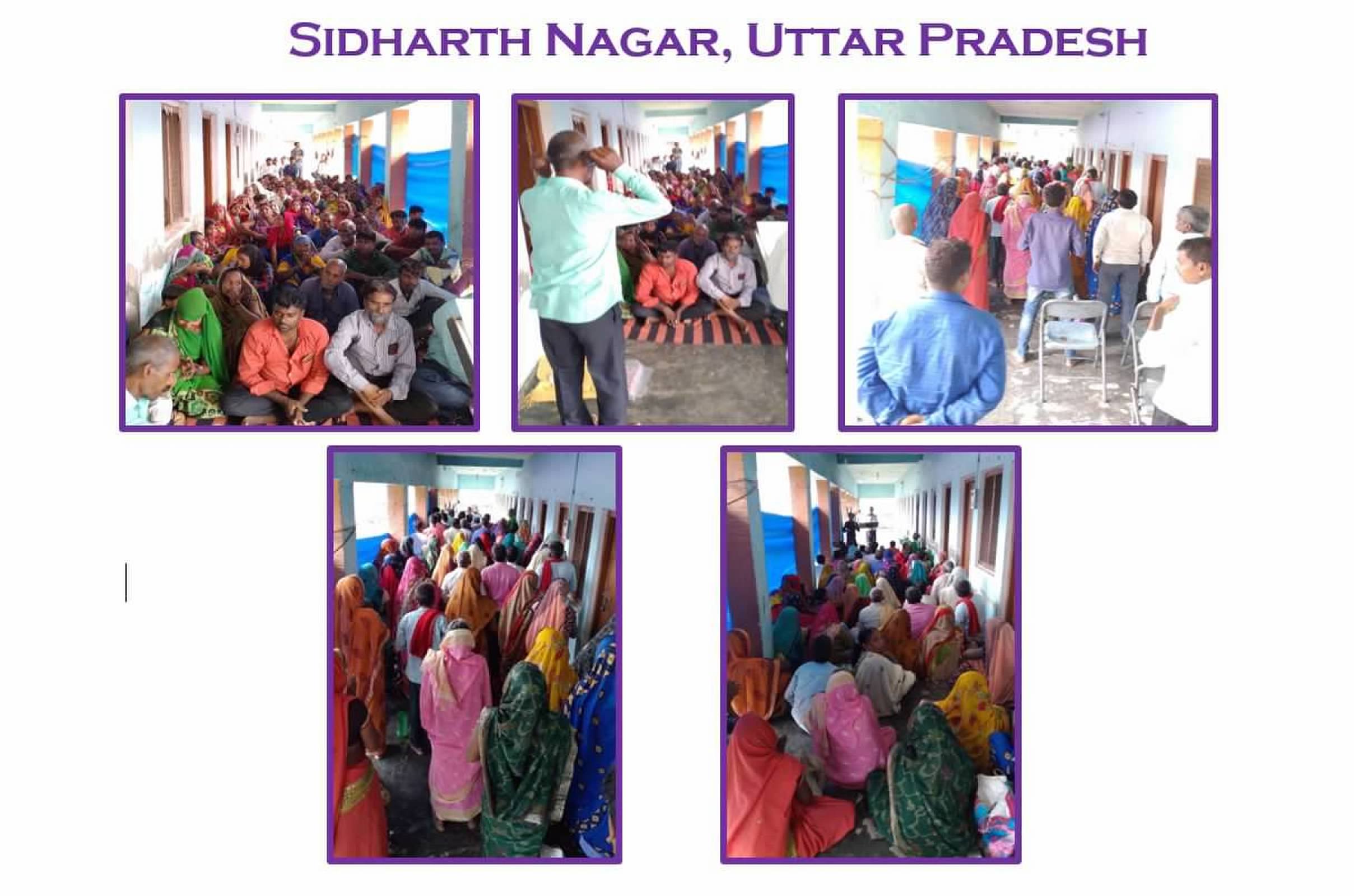 Twenty people who were led to Jesus Christ by Bethel Church members were baptized in Delhi and joined the church. The Bethel Church in Delhi continue to have in-person Church service every Sunday morning. The church also continue to have 3 days fasting prayer service on the 1st, 2nd, and the 3rd of every month and a weekly fasting prayer every Friday. The church also have the online bible study every Saturday evening. In November Bethel church had 18 house prayer meetings in Delhi.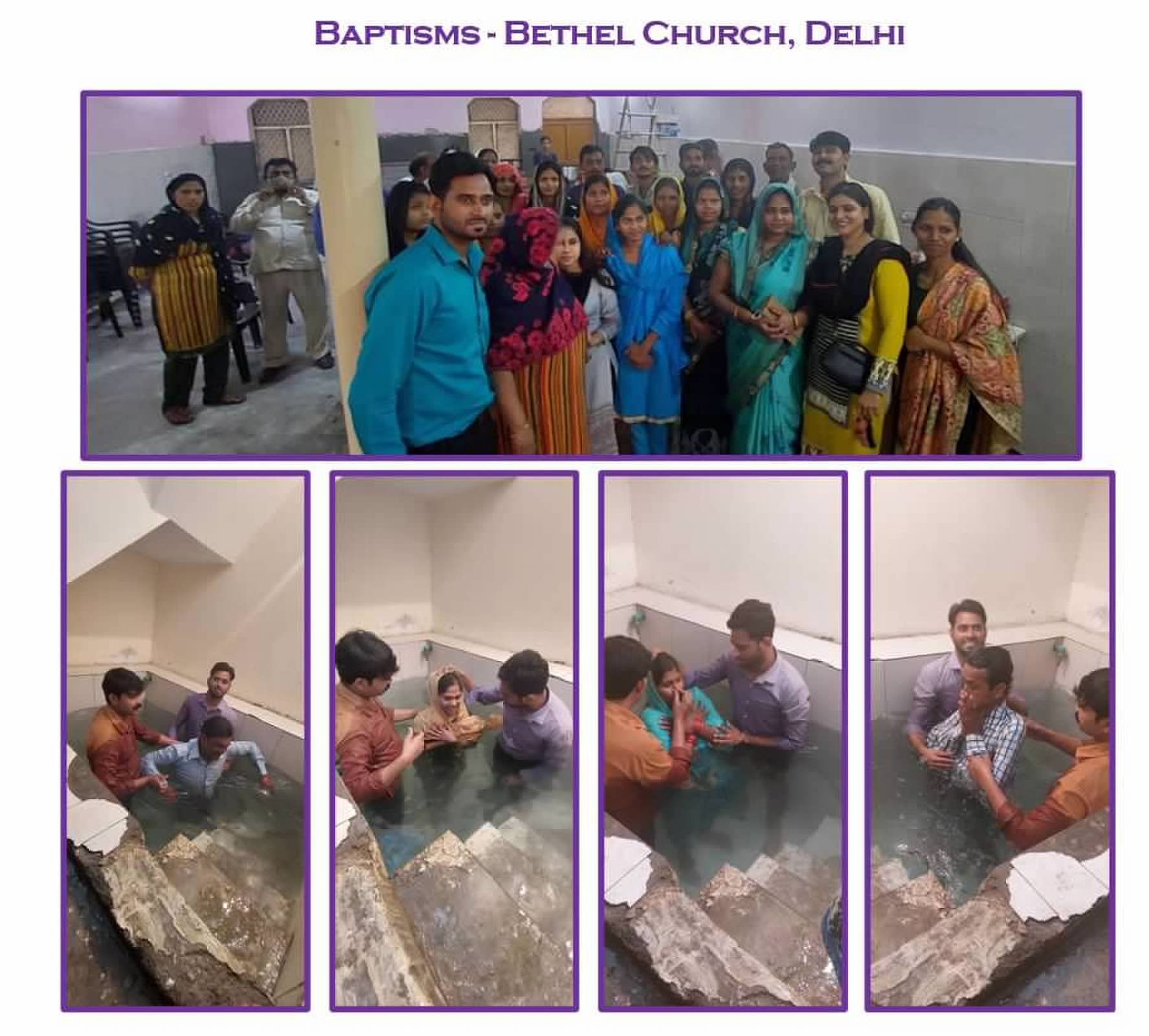 By God's grace I was able to visit Delhi in November and had the opportunity to visit Bethel church. Surely, I missed Pastor Simon but it is heartening to see the fruit of his labour in the precious people of the church. I met with the senior church members and a lot of new people. I was amazed to hear wonderful testimonies and how God uses the very humble, common and simple people to spread His kingdom. Surely "God has chosen the foolish things of the world to confound the wise; and God has chosen the weak things of the world to confound the things which are mighty". He is using these humble vessels to spread His Kingdom in a mighty way. These church people are testifying and preaching the gospel everywhere they go -in their neighborhood, busses, trains, on the streets, in the markets, at their workplaces and everywhere. These mighty warriors are winning souls for Jesus.
To all our ministry partners and supporters, we are grateful for your support, kindness, and love.
May the grace of Lord Jesus Christ be with you all!