Praise Report from Elijah Challenge Workers – August 2021
August witnessed a sharp decline in the number of COVID cases in North India, particularly in Delhi. Although in August we continued to have small group meetings and visitations, we are planning to have larger public open[1]air meetings in North India in the month of September.
Shakuntala Chand (Gullie) visited Muzaffarnagar, Uttar Pradesh and preached the gospel and ministered in the area. A day before the meeting a police complaint was lodged by a local man to prevent the meeting to happen. In the last meeting held by Pastor Simon Haqq in Muzaffarnagar this man's 4 daughters got saved. Since then, he has been persecuting his daughter and have also filed a police complaint for conversion against Pastor Sukh Chain Peter. We praise God for these young girls who are standing firm in their faith. Despite opposition and harassment from the local police more than 100 people attended the meeting and 62 accepted Christ. 4 people were set free from the evil spirits and many people testified for healings. Food was served to all after the meeting.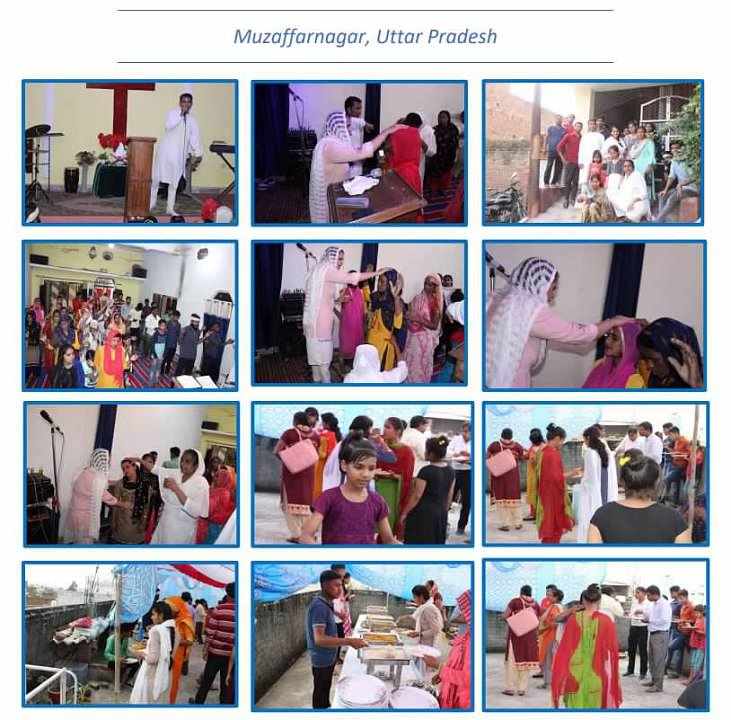 One day meeting was also organized in Haridwar, Uttarakhand. Shakuntala and Pastor Mange Singh ministered in this meeting. Even here despite opposition and persecution by the local police more than 230 people attended the meeting and more than 100 people accepted Christ. A great move of Holy Spirit was seen in this meeting and 12 people were set free from the evil spirits. One person was healed from epilepsy when she was delivered from the evil spirit. Many other testified of healings from different diseases. Also 20 people were baptized on the same day. Food was served to all after the meeting.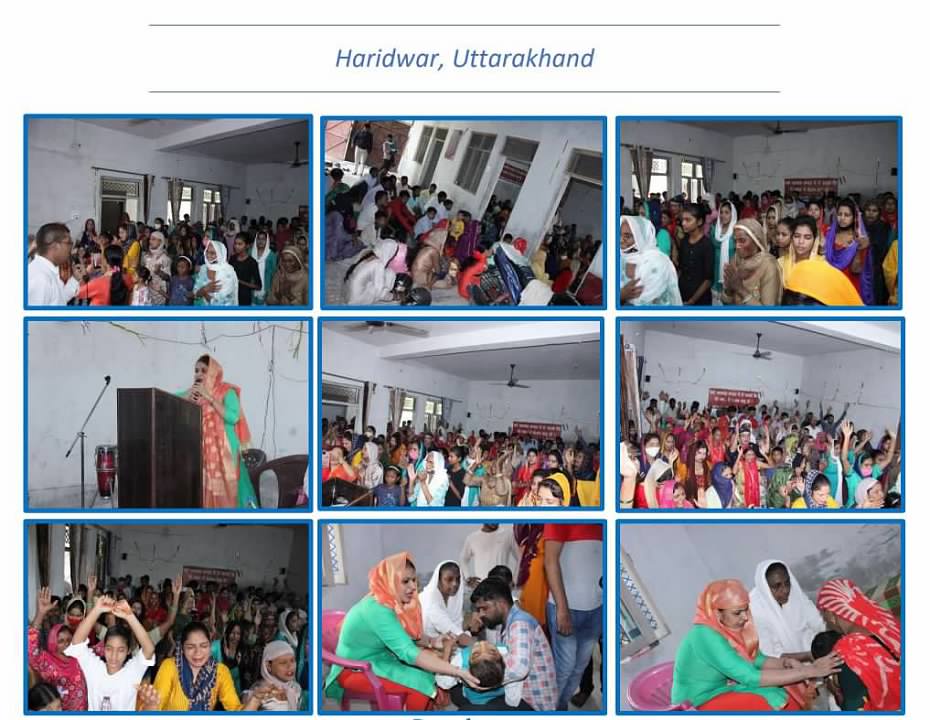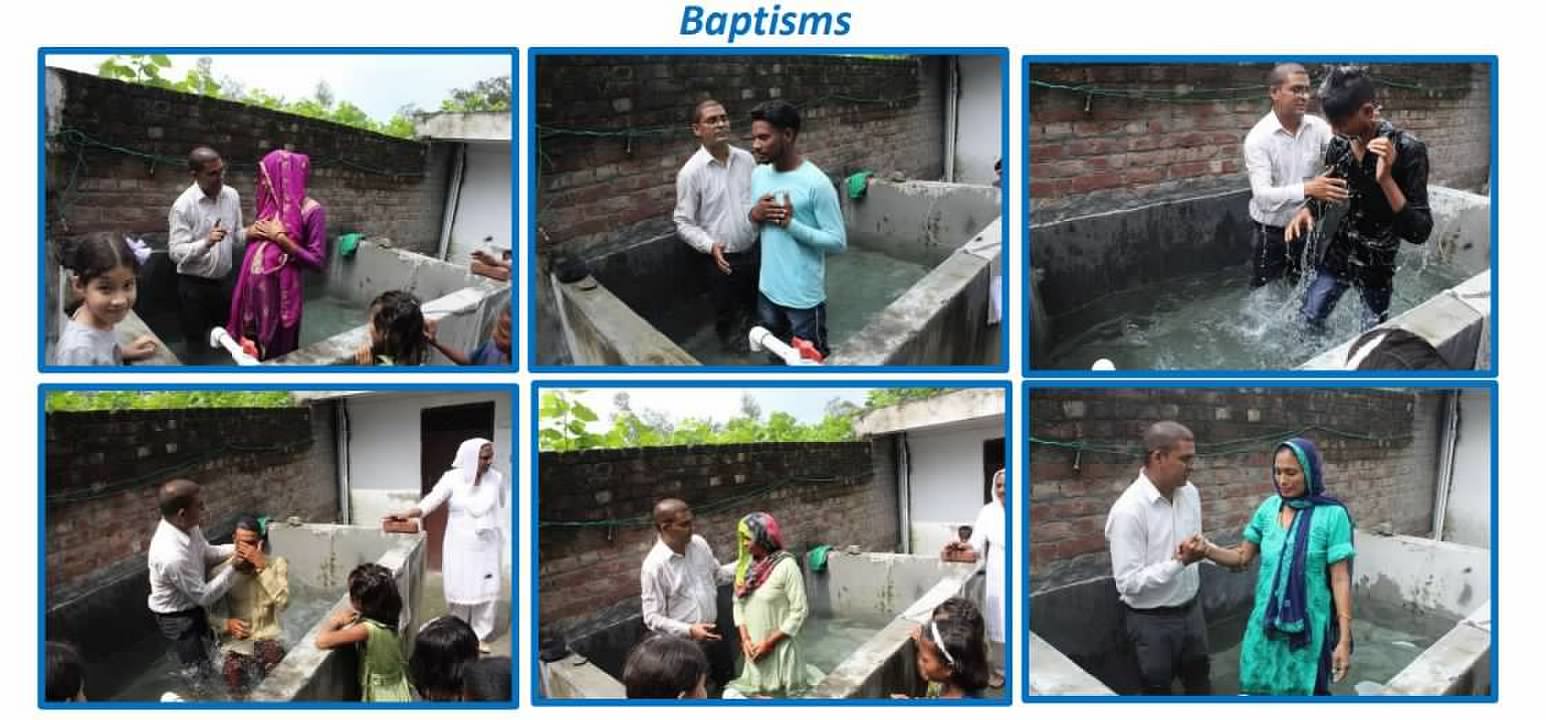 Pastor Vikas Teji (Mona) and Pastor Simran held an open-air meeting and a feeding event in the small town of Mamdot, Punjab. A great move of Holy Spirit was seen in this meeting which was attended by more than 175 people. About 75 people accepted Jesus Christ in this meeting. Many people raised their hands to testify touch of the Holy Spirit and healings. However, towards the end of the meeting there was heavy rain and thunderstorm due to which not many had the opportunity to come forward to individually testify.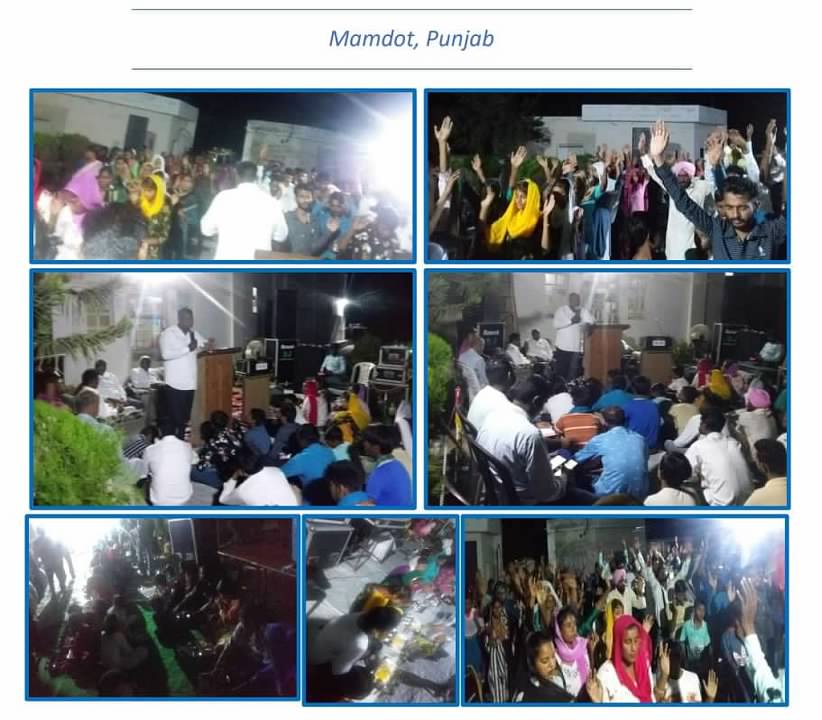 .
Bethel Church in Delhi continue to have an online church service with Shakuntala leading the church and Nishant David preaching the word of God. The church has resumed 3 days fasting prayer service which happens on the 1 st, 2nd, and the 3rd of every month and we continue to have 1 day fasting every Friday. As the city is opening up, we have rented a hall to start in-person church service. The furnishing of the hall is in progress.
We thank God and praise Him for His amazing works that He is doing in India. It is our joy to serve the Lord!