Praise Report – September 2022
"Thou art worthy, O Lord, to receive glory and honour and power: for thou hast created all things, and for thy pleasure they are and were created".                                                                                                                Revelation 4:11
We praise God for His marvelous works. The first feeding event and gospel meeting in September was organised by Pastor Santosh in Ayodhya main. Ayodhya is considered one of the most hostile territories for Christian missionaries as it is considered the prime Hindu destination being the birthplace of Hindu god ram. When Pastor Shakuntala reached Ayodhya, Pastor Santosh informed that the police permission for open air meeting was cancelled by the authorities. Pastor Santosh immediately spoke to the panchayat (community leadership) of the village and used the community open area for a smaller meeting. The meeting was attended by about 100 people and the Word touched the hearts of 28 people who gave their lives to Jesus.
One boy who had no smelling sense for the past 5 years was healed after the prayer. He testified that he was able to smell immediately after he was prayed over. 3 people were delivered from the evil spirits. Curses were broken as most people had children with physical deformities. Majority of people were involved in witchcraft and were scared to leave witchcraft. Few families called Pastor Shakuntala and informed that they have quit witchcraft and have joined Pastor Santosh's church (which is quite a distance from this village). However, there is a need to establish a local church and appoint a pastor (especially someone with deliverance ministry) as every family of the village is involved in witchcraft. Those who have now committed their lives to Jesus have agreed to provide for land for the church. May the Lord provide for resources and send his anointed one to serve these people.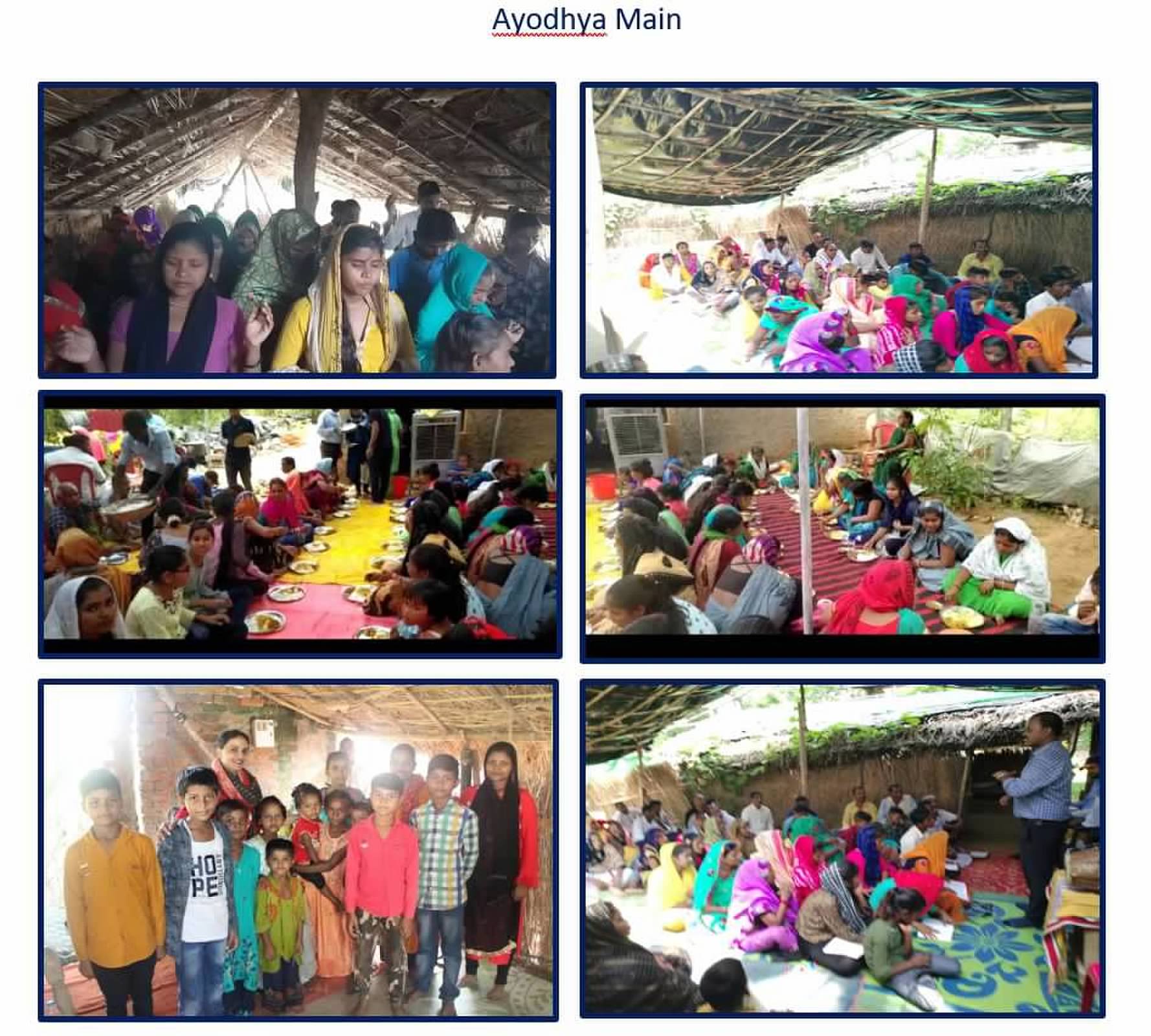 The next feeding event and gospel meeting was held at Kocha, Bikapur Ayodya. Pastor Santosh and Pastor Shakuntala ministered to a gathering of about 150 people. About 35 people committed their lives to Jesus as the message of gospel was preached. A young boy whose whole family (mother, father, grandfather and brother) passed away in the last 4 months and he lived his paralysed grandmother. He stopped eating food and was contemplating suicide because of depression. He was delivered from the evil spirit and he ate food after the deliverance. He called Pastor Shakuntala after a few days to testify that he is absolutely fine and have joined his job after several months of break. 5 people were delivered and set free from the evil spirits. A women came with high fever was healed as she started worshipping in the meeting. Many other people testified of healing from body pain, joint pain, migraine and headaches.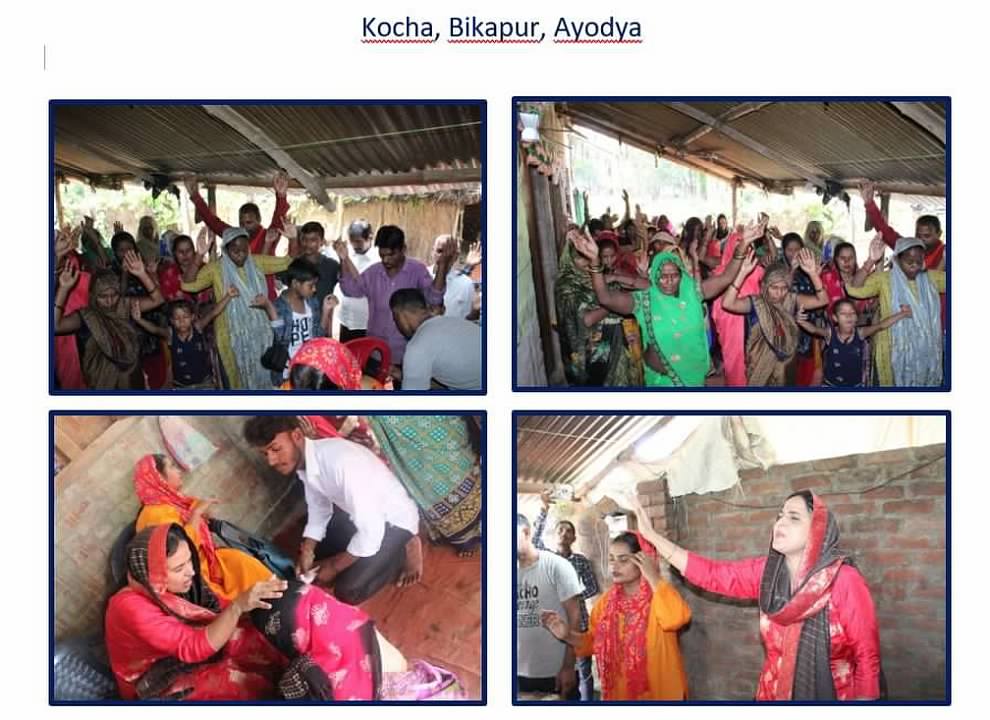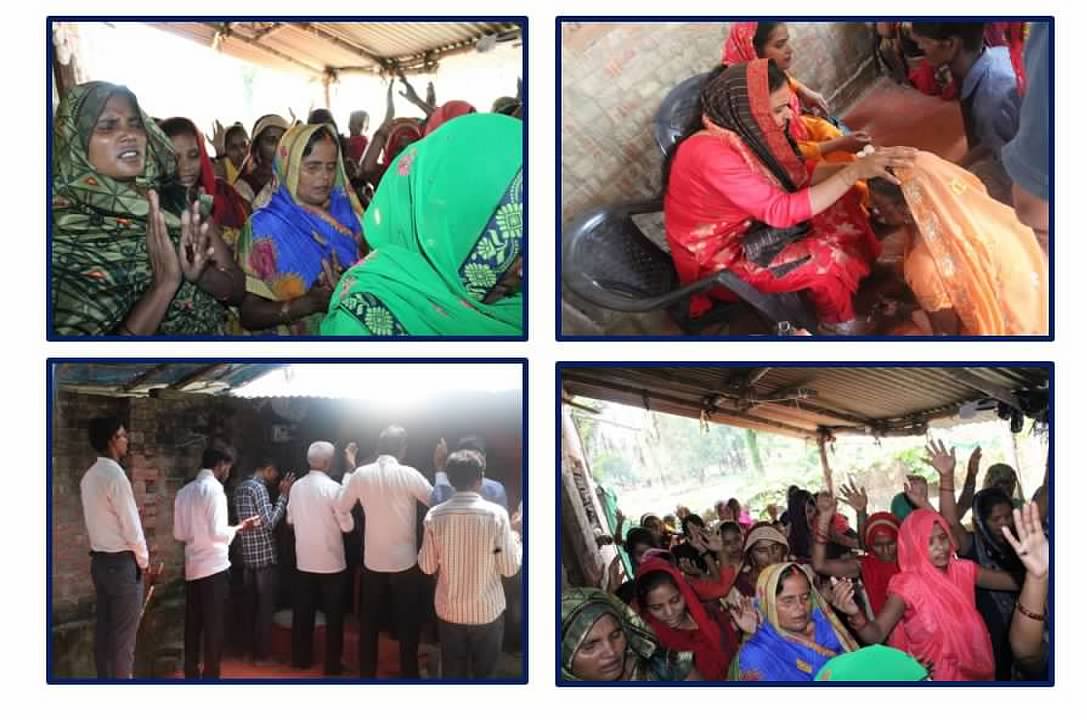 Pastor Dinesh organised a one day feeding event and gospel meeting at Sarethi, Darshan Nagar near Ayodya. This is the first time that the people heard the name of Jesus in this remote village.  This meeting had about 150 people in attendance. More than 50 people responded to the altar call and gave their lives to Jesus. The evil spirits started to manifest in 12-13 people as Pastor Shakuntala started to lay hands. Those with spiritual bondages were delivered from evil spirits. A man testified of movement in his stiff hand after the prayer. Some people took Pastor Shakuntala along to pray over their cattle. She received a call a few days later from one family who testified that their goat started to produce more milk after the prayer. For this poor family it was a big miracle and a blessing. Pastor Dinesh also reported of other testimonies a few days later. The people of this village were astonished to the fact that Jesus can and will do everything for them. They were accustomed to worshipping different gods for different needs. But now they know ONE TRUE AND LIVING GOD – JESUS.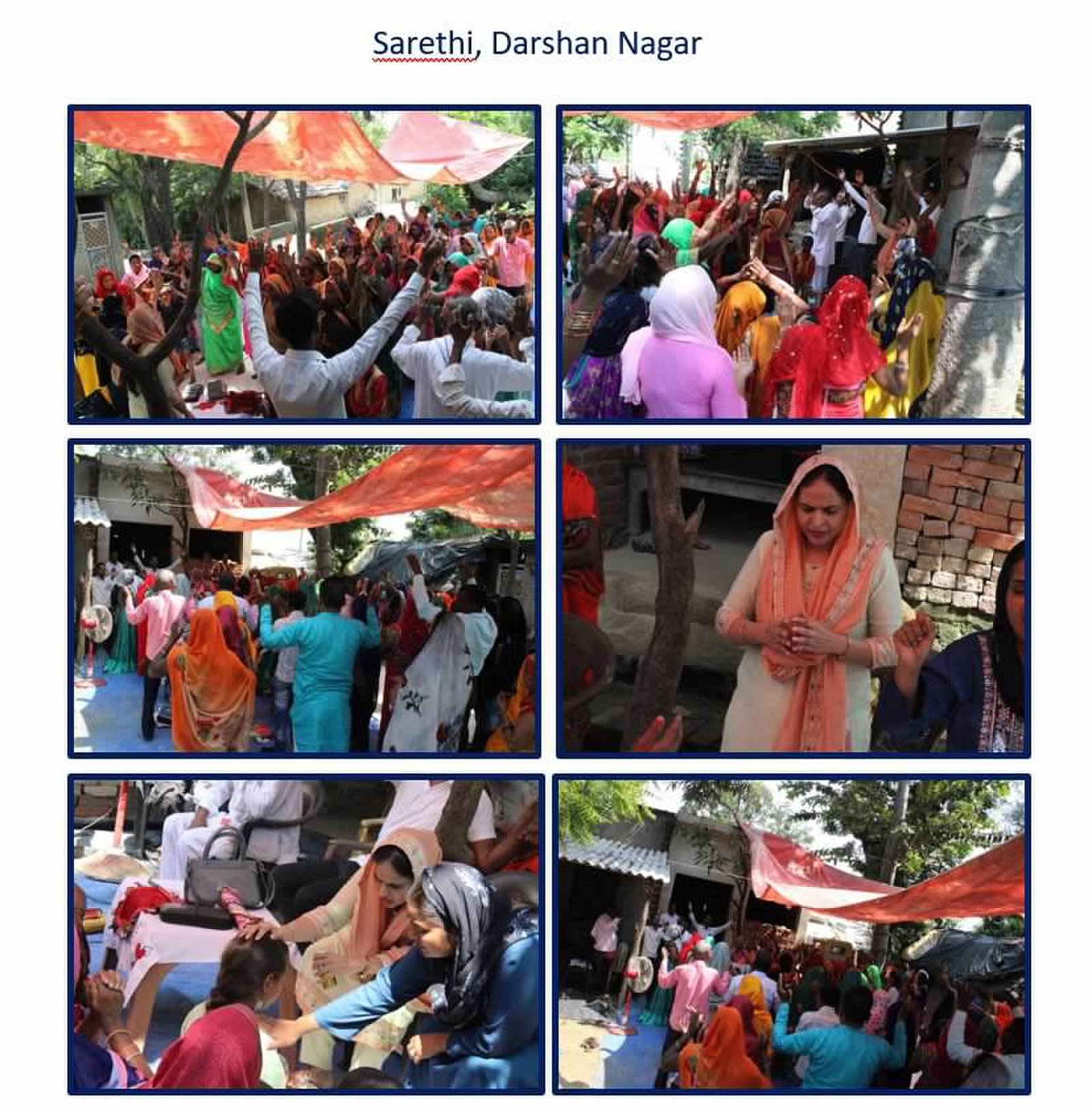 Bethel church senior members had 27 meetings this month. Seven people from two families got saved through these house meetings. Bethel church senior members conduct house meetings at the church members houses on a daily basis. This is an opportunity for the church members to invite their friends, family and near ones from other faiths. Gospel is shared and their questions are answered in these meetings.
We continue to have our weekly bible study online every Saturday with Nishant David. We also have 3 days fasting prayer service on the 1st, 2nd, and the 3rd of every month. The fasting prayer group is grown immensely as the church hall is almost full on the fasting prayer days.
We praise Lord Jesus for His grace and mercy. We also thank all our ministry partners and supporters for their prayers, support and love. May Lord Jesus continue to bless you all.